Duterte fulfills promise to Sagay City, distributes land titles to CARP beneficiaries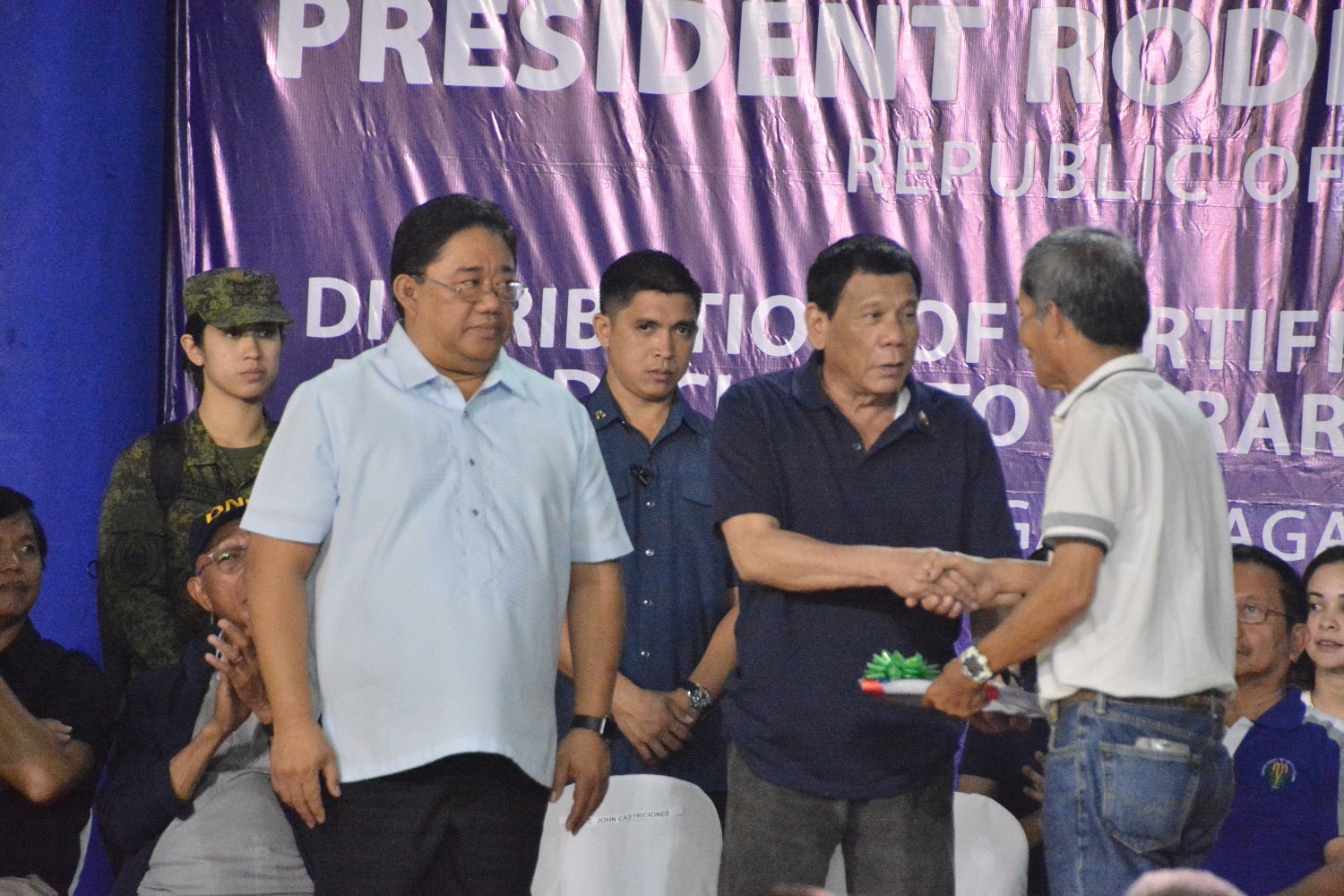 SAGAY CITY – President Rodrigo Roa Duterte and Agrarian Reform Secretary John R. Castriciones recently led the distribution to 2,495 agrarian reform beneficiaries of 3,423 land titles, covering 141 landholdings with a combined area of 1,609 hectares of agricultural lands.
The landholdings are spread over the cities of Cadiz, Escalante, Sagay, San Carlos, Talisay, Bacolod, Bago and Kabankalan, and the municipalities of Calatrava, E.B. Magalona, Manapla, Murcia, Toboso, Binalbagan, Hinigaran, Isabela, La Castellana, Moises Padilla and Pontevedra.
Duterte said the country's agrarian reform program plays a vital role in promoting peace and order in the countryside.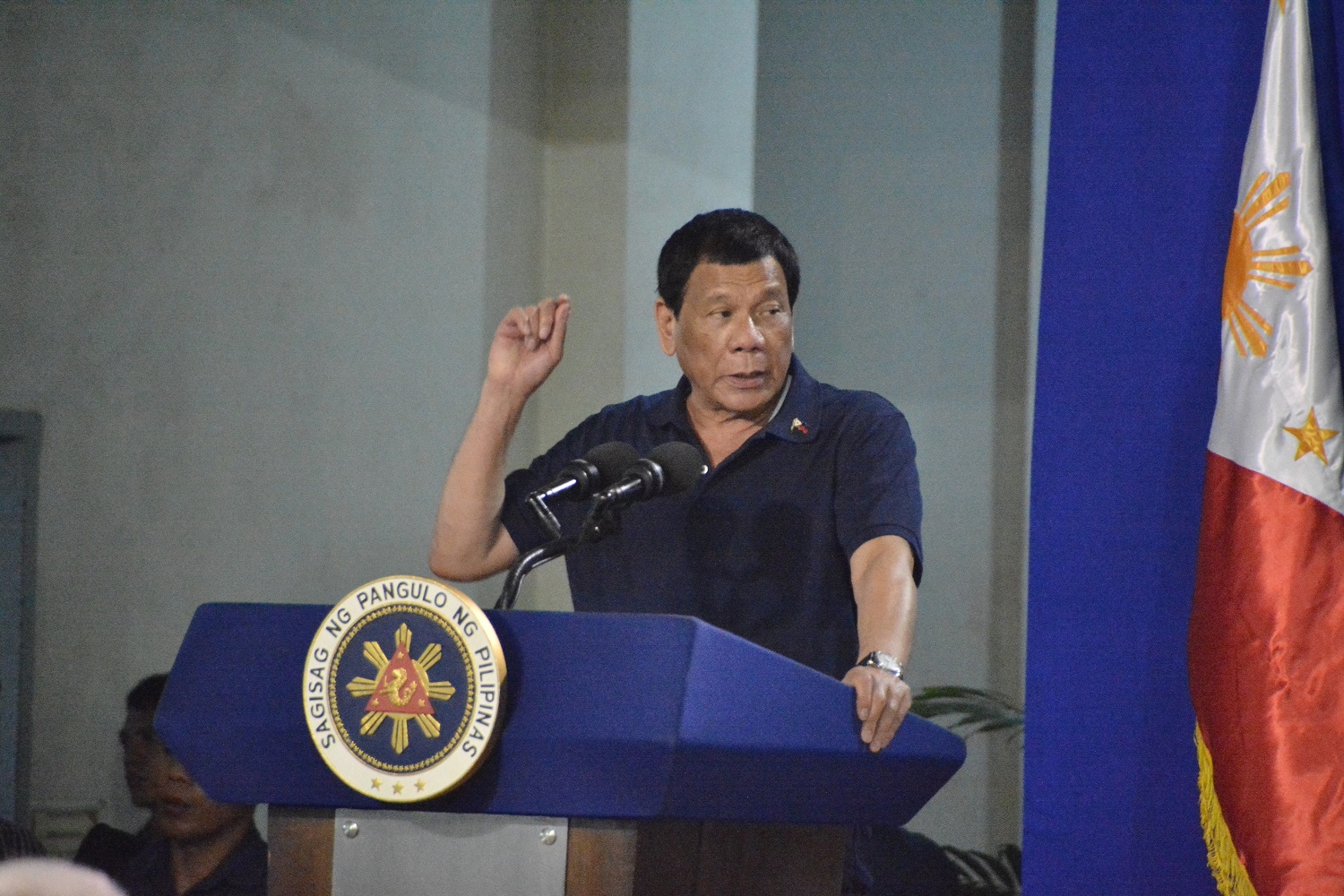 "We need to hasten land distribution for only then will we be able to attain peace and order in our country," he said.
The President reiterated his earlier instruction to Castriciones to fast-track the distribution of government agricultural lands and make them more productive rather than keeping them idle for years.
"This will help keep our food security program on track," Duterte added.
The President's attendance to the turnover ceremony is also seen as a fulfilment of his promise following his aborted visit to Sagay City to commiserate with relatives of farmers massacred here last October.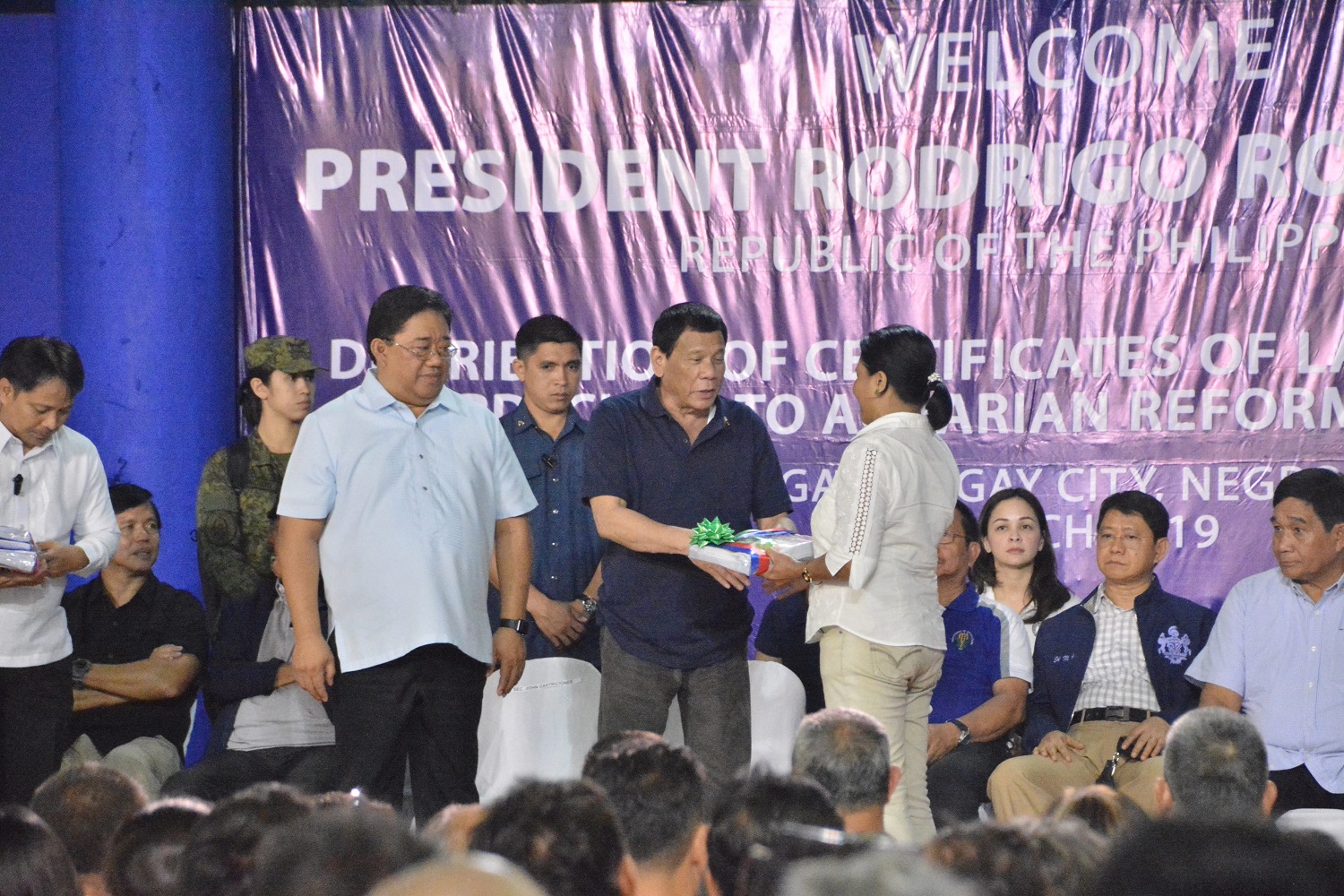 At least nine farmers, including two minors, were killed when they were peppered with bullets by still unidentified men. The victims were about to sleep in a temporary shelter built inside a sugarcane plantation that they allegedly occupied illegally.
The pilot of the helicopter carrying the President chose to head back to Manila due to poor visibility.
For his part, Castriciones commended Negros Occidental Governor Alfredo Maranon and his son, Sagay City Mayor Alfredo III, for their generous act, giving the seven families of the Sagay massacre victims five hectares of farm land and home lots and livestock.
Mayor Alfredo III said these endowment were their way of helping the families of the victims to start with their lives again and move on from the tragic event.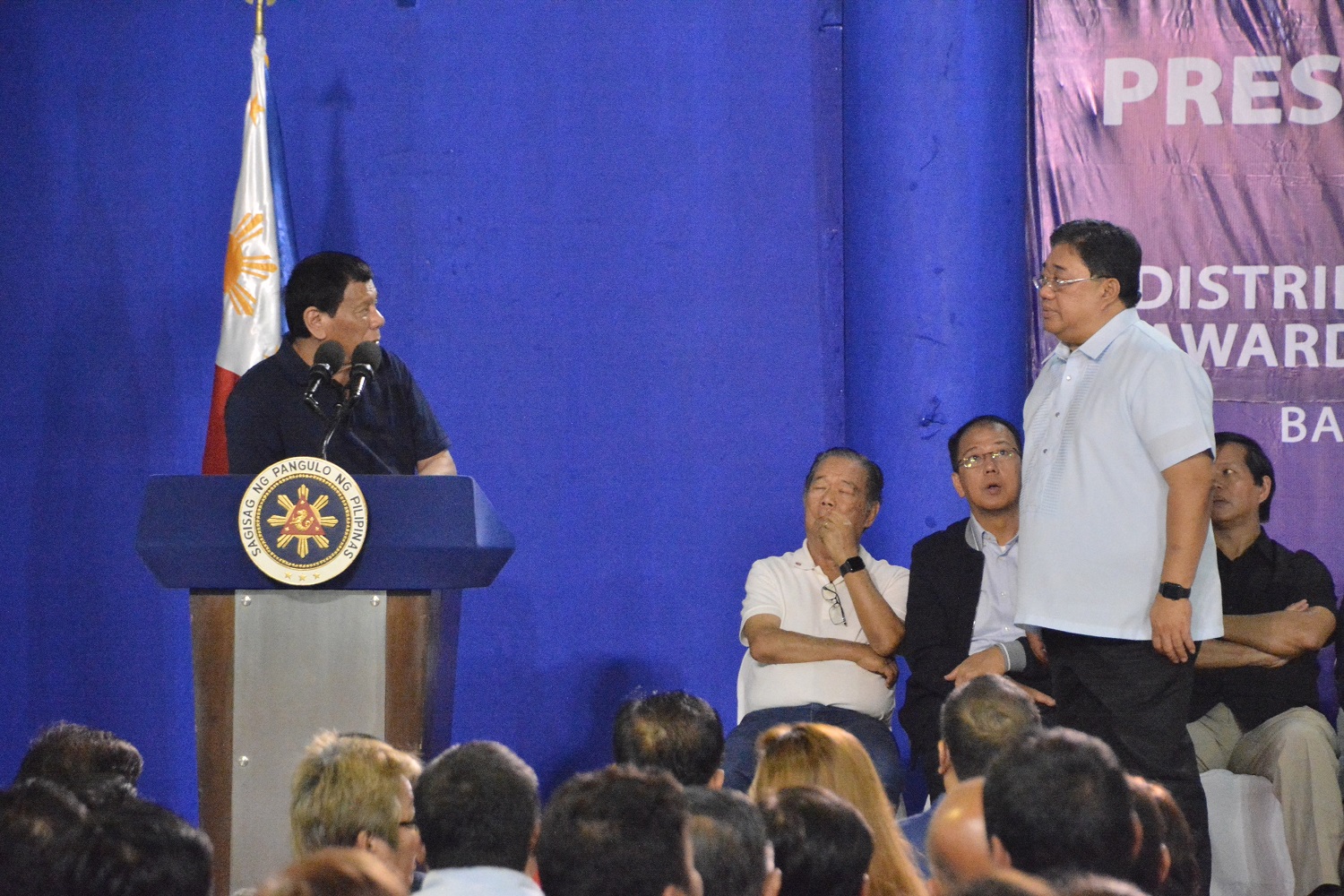 Castriciones said this distribution of 1,609 hectares of agricultural lots is just the beginning of more land distributions in Negros Occidental. He stressed the province is an area of concentration for the DAR because there are still "around 98,000 hectares, that is still up for distribution."
He also noted that landowners' resistance to the Comprehensive Agrarian Reform Program (CARP) is still strong, citing instances when field agrarian reform personnel were allegedly barred from entering identified agricultural lands that may be placed under CARP coverage.
The DAR chief added that fast-tracking land distribution here in Negros Occidental would also help reduce the tension among potential farmer-beneficiaries, who are at times in conflict over certain landholdings each group claims to be rightfully theirs.
#agrarianreformPH #landtenuresecurity