DAR gives more projects to Iloilo farmers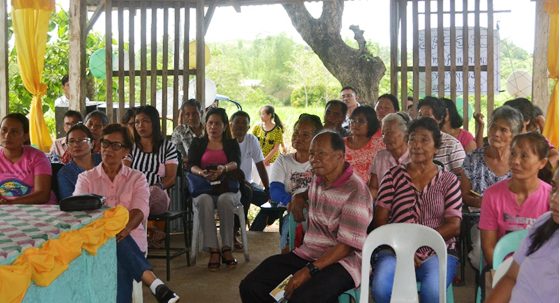 The Department of Agrarian Reform (DAR) - Province of Iloilo recently turned over more projects consisting of farm tractors and water sanitation facilities for the benefit of Iloilo farmers particularly in the Municipalities of Anilao and Dumangas.
In the Municipality of Anilao, a one (1) unit 90-horsepower, 4-wheeled farm tractor worth Php2.1M was released to CAGFAS Agrarian Reform Cooperative located in Cag-an Agrarian Reform Community (ARC), Barangay Cag-an, Anilao, Iloilo with 201 members.
While in the Municipality of Dumangas, a one (1) unit 35-horsepower, 4-wheeled farm tractor with mounted rotary tiller and 1-tonner trailer worth Php1.2M was also released to Dumangas Agrarian Reform Cooperative located in Dumangas Agrarian Reform Community (ARC), Dumangas, Iloilo. Also, a water sanitation facilities complete with one (1) unit biogas digester, one (1) unit rainwater collector, one (1) unit iron removal filter and two (2) units biosand filter worth almost Php98 thousand was given to the same Agrarian Reform Beneficiaries Organization (ARBO) with 980 members to date.
The provision of the Common Service Facilities is through the DAR's Climate Resiliency Farm Productivity Support Project (CRFPSP), a support services program component which aims to improve farm productivity and the earning capabilities of Agrarian Reform Beneficiaries (ARBs) in a sustainable manner through their organizations.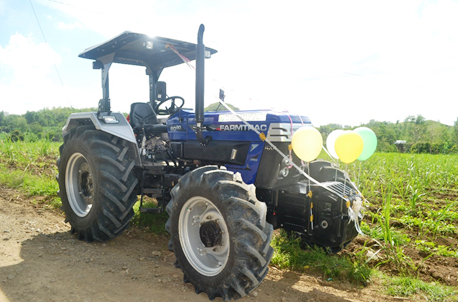 The water sanitation facilities on the other hand is through the Community - Managed Potable Water Supply, Sanitation and Hygiene (CPWASH) Project, a low-cost water supply technology and sanitation systems project of DAR that will provide the ARBs access to clean and safe drinking water supply.
CAGFAS Agrarian Reform Cooperative Chairperson Andres Viadumang, Jr. was very thankful for all the help that DAR has provided for them, for the farm tractors and most especially for giving his son a scholarship for his college education which enabled his son to finish law school and recently passed the bar exam. He said CAGFAS is very proud that they have reached their savings to 1M already.
Teacher Joy Subong from Patlad Elementary School in Dumangas, Iloilo was also thankful to DAR for the water sanitation facilities. She said that the rain water collector project will be very helpful for the school when water supply is not enough. Before they used to spend a lot of money building a tank to stock water for the summer.
The value of water is very important according to Dumangas Mayor, Ronaldo B. Golez. In fact, one of their priorities is to give sustainable water supply in agriculture. Furthermore, he was thankful to DAR for the projects. He encouraged his people to go into farming and not to get tired of farming. He will send the younger generation to the Farmers' Training so that they will also be encouraged to go into farming.
Meanwhile, DAR Provincial Agrarian Reform Program Officer (PARPO) II Lucrecia S. Taberna said, that inorder to realize the gains of the program, there should be many members of ARBs in the Coop and it is a mandate that she gave to the Head of the Support Services, to expand membership recruitment especially to the newly installed ARBs. She also encouraged the ARBs to enlist in the Philippine Crop Insurance Corporation (PCIC) insurance for free. For every project of DAR, there should be an impact and a sustainability, by increasing the level of production and income, she added.