PDu30 graces 31st CARP anniversary, distributes land titles to 46,338 beneficiaries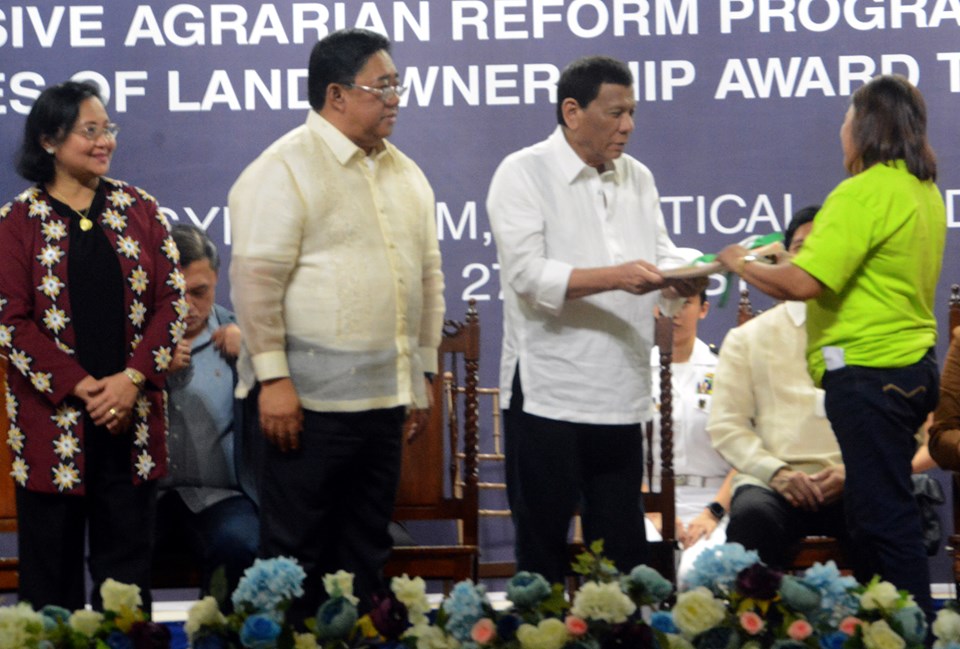 MORE than 46,000 agrarian reform beneficiaries will be freed from the bondage of the soil as President Rodrigo Roa Duterte distributes to each of them today 47,377 land titles, covering 71,198.35 hectares of agricultural land, at the Department of Agrarian Reform (DAR) central office in Quezon City.
Agrarian Reform Secretary John R. Castriciones described the land distribution "very special" as it marks the 31st anniversary of the world's longest running land reform program.
More than half or 24,605 of the 46,338 farmer-beneficiaries come from Central Luzon, 11,859 from Calabarzon, and 9,874 from Mimaropa.
The farmer-beneficiaries from Mimaropa, however, get the lion share of the farmlands to be distributed at 29,095.45 hectares. Central Luzon farmer-beneficiaries receive 20,982.96 hectares and Calabarzon, 21,119.94 hectares.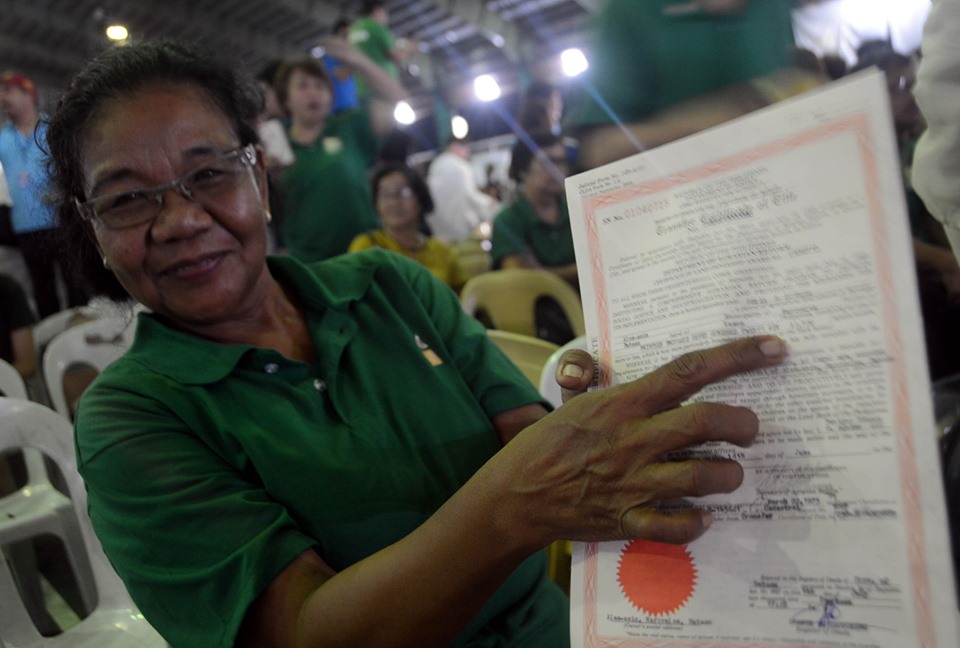 President Duterte has previously directed all government agencies to turn over to the DAR all government-owned farmlands and place them under CARP coverage for distribution to landless farmers.
"Instead of keeping them idle, we might let the farmers till them and make them productive," Duterte was quoted as saying.
The CARP is the only land reform program that is being implemented democratically, for which it earned the distinction of being the world's longest running land reform program.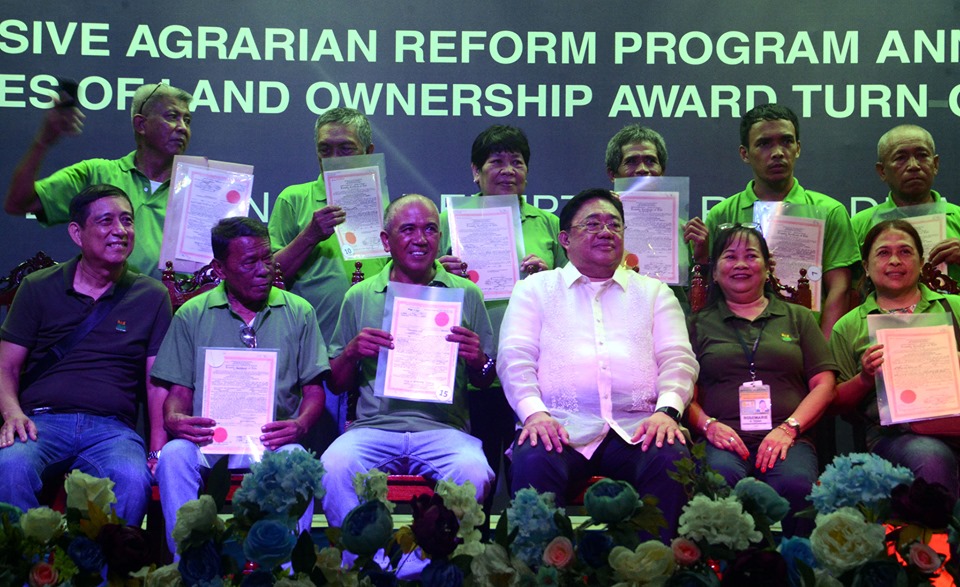 Secretary Castriciones explained that the country's land reform program is unique in the sense that it respects the right of the landowners to due process: "To contest in court the coverage of their lands under CARP, much unlike in other countries where they were confiscatory in nature."
The CARP is also regarded as a complete program as it does not end in the distribution of agricultural lands to landless farmers, but it also provides simultaneously various forms of support services – basic rural infrastructures, livelihood and entrepreneurial skills, and farm technology transfer, among others, to make the farmlands more productive.
#AgrarianReformPH #LandTenureSecurity #DAREVOLUTION