45 Farmers in Hinigaran take Oath as Agrarian Reform Beneficiaries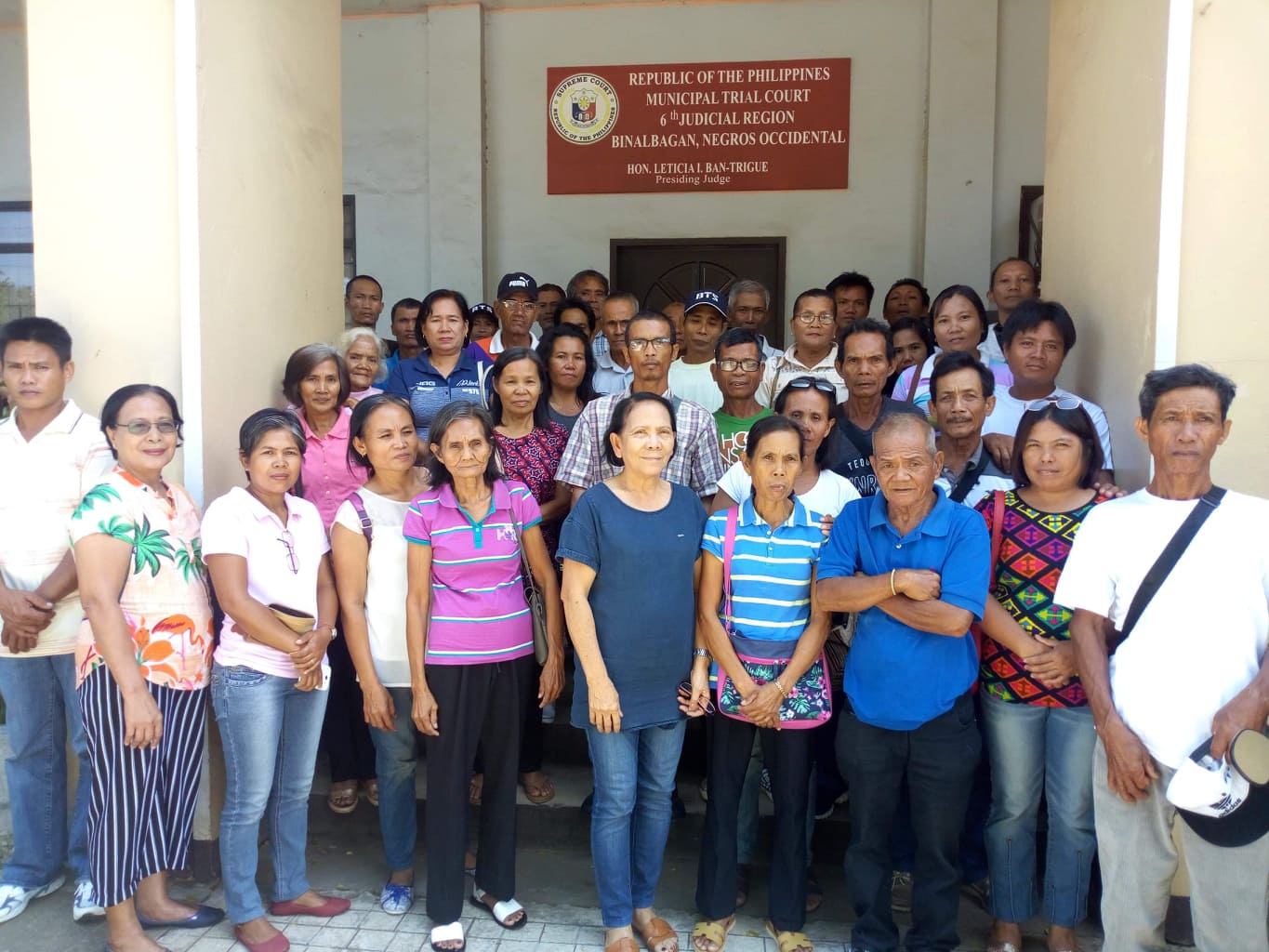 A total of forty-five (45) farmers from various landholdings took oath as Agrarian Reform Beneficiaries at the Binalbagan Municipal Trial Court in Binalbagan, Negros Occidental in July 19, 2019.

After several routinary screening processes and field validations, these farmers were found to possess all qualifications to be beneficiaries. As ARBs they will now enjoy the privileges of legally owning the land they till through the Comprehensive Agrarian Reform Program of the Department of Agrarian Reform (DAR).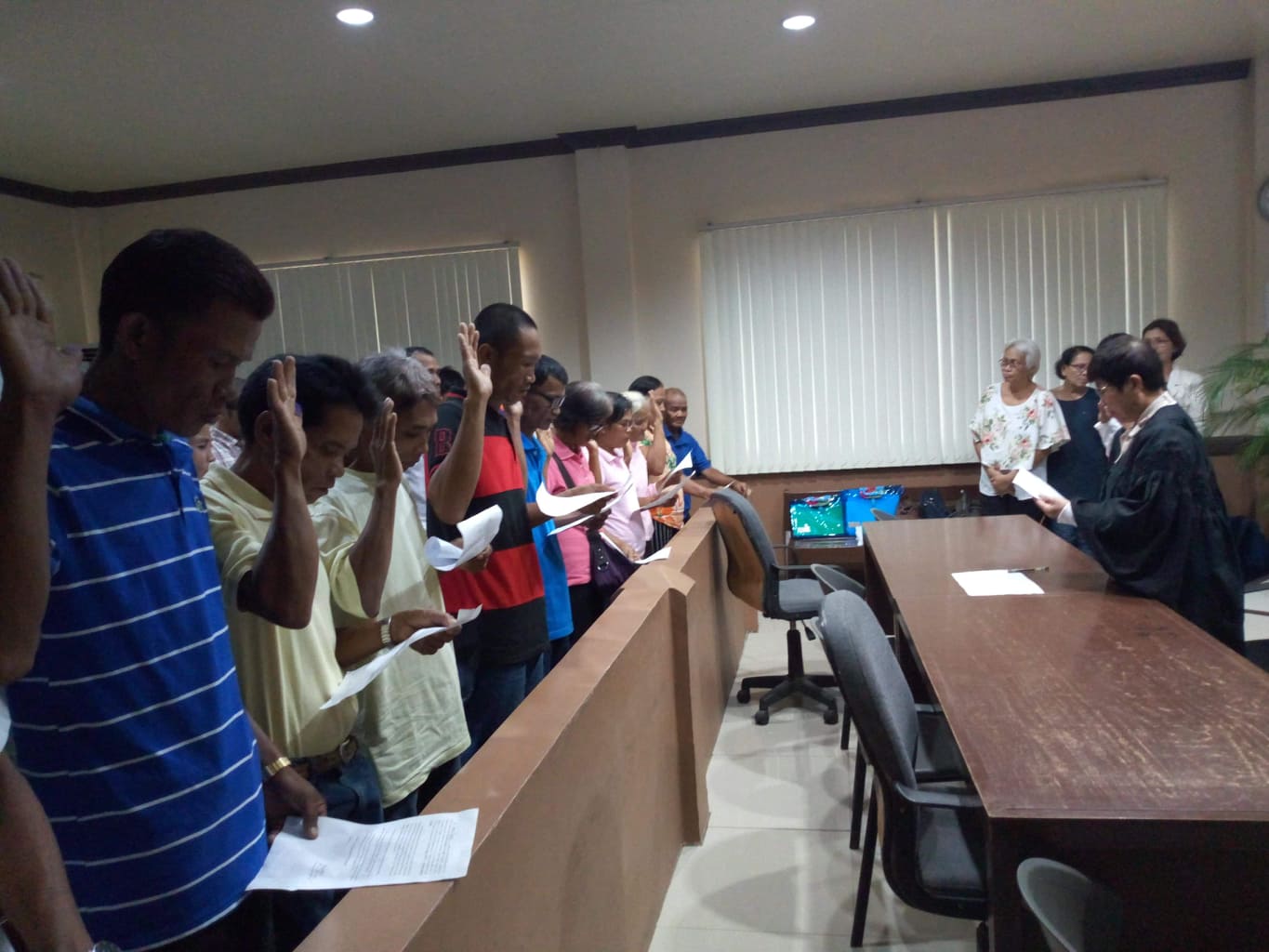 The Oathtaking Ceremony was led by Hon. Leticia Ban-Trigue, Presiding Judge of the 6th Judicial Region at Binalbagan, Negros Occidental. Judge Trigue expressed to the farmers the importance of the Oathtaking Ceremony in relation to their roles as ARBs. She reminded the farmers about their duties and responsibilities as new landowners, such as paying their land amortizations and land taxes. Further, she emphasized that engaging in illegal activities like not paying their dues, illegal transfer of land ownership, illegal conversion, sale and lease of lands can be grounds for their disqualification.

The farmers were assisted by Municipal Agrarian Reform Program Officers Ma. Deza A. Sayo, Concepcion E. Cabaluna and their staff Daisy P. Dalguntas, Mary Chris V. Palanog and Genalyn A. Nanquil. Working together, they made this oathtaking activity a successful event in supporting the plight of each farmer in the name government service.

#AgrarianReformPH #LandTenureSecurity #DARNegros2