11 coops get boost from DAR, DSWD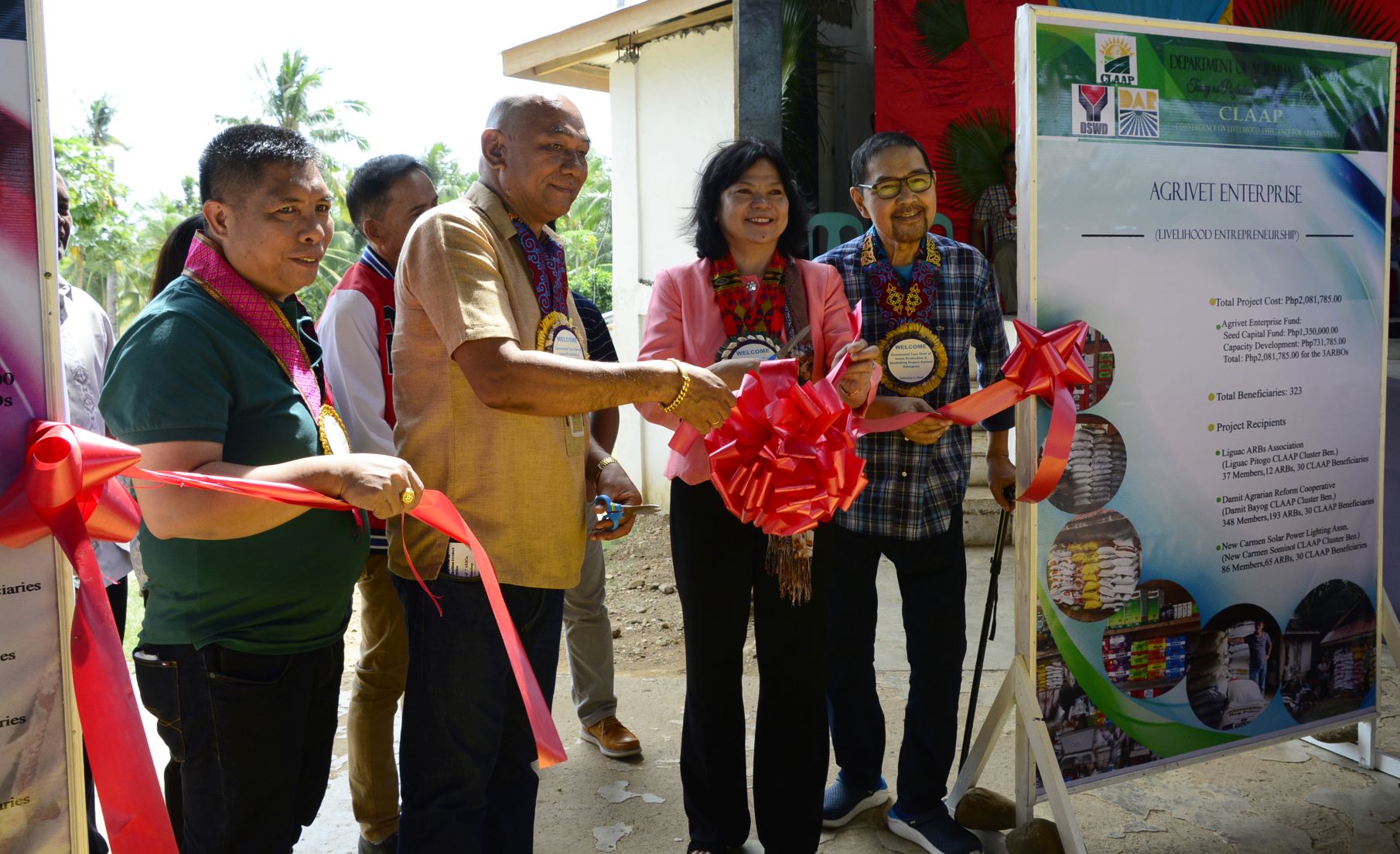 The Department of Agrarian Reform (DAR) in Zamboanga del Sur recently turned over livelihood grants to some 323 farmers from 11 agrarian reform beneficiaries organizations (ARBO) to help improve their income.
The DAR through the Convergence on Livelihood Assistance for Agrarian Reform Beneficiaries Project (CLAAP), provided P7-million fund assistance for the agrivet enterprise and swine production livelihoods of farmers.
"These livelihood projects under CLAAP will benefit farmer beneficiaries of the Comprehensive Agrarian Reform Program (CARP) as well as non-ARBs of the 11 ARBOs," said DAR Undersecretary for Support Services Emily O. Padilla.
The Department of Social Welfare and Development (DSWD) also provided technical assistance in the review and approval of the project proposals.
"Both livelihood projects manifest the tangible existence of DAR's programs, projects, and services which contribute to the success of CARP implementation in the community," Padilla said.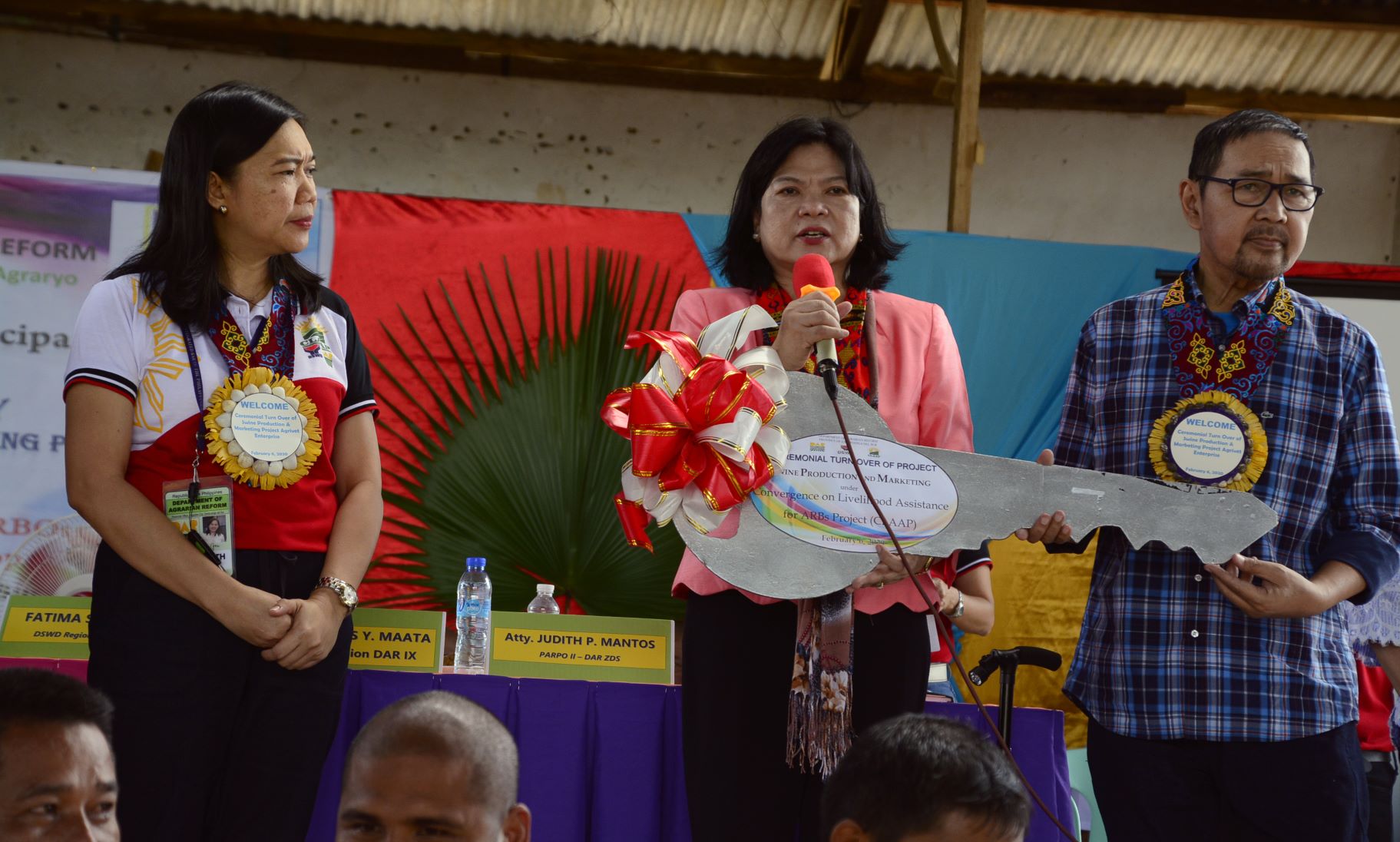 "These projects serve as an encouragement for other farmers to actively participate and become members of farmers' organizations," she added.
Regional Director Faisar Mambuay said that eight ARBOs were given hogs to raise while three were provided with the agrivet enterprise.
"The ARBOs with the swine production have two ways in earning from their chosen livelihood because aside from selling the hogs to the market, they can also produce meat products like tocino and longganisa because some of these ARBOs have meat processing facilities," said Mambuay.
"The agrivet enterprise, on the other hand, is a very good source of additional income for our farmers because the products like pesticides, fertilizers, and feeds, are a bit cheaper than those bought at commercial agrivet stores. Also, farmers are likely to buy from another farmer, so their market is already set for them," explained Mambuay.
CLAAP is DAR's collaboration with the DSWD. It aims to expand and increase farmers' access to economic opportunities.
The DSWD allocated and transferred to the DAR a total of P1 billion for the conduct and provision of social preparation, technical capacity building, and capital assistance.
The DAR, for its part, allotted P186-million worth of manpower, technical and management skills, capacity building trainings for the farmers.
#AgrarianReformPH #SupportServicesDelivery