DAR distributes 36,824 CLOAs to Farmers in Western Visayas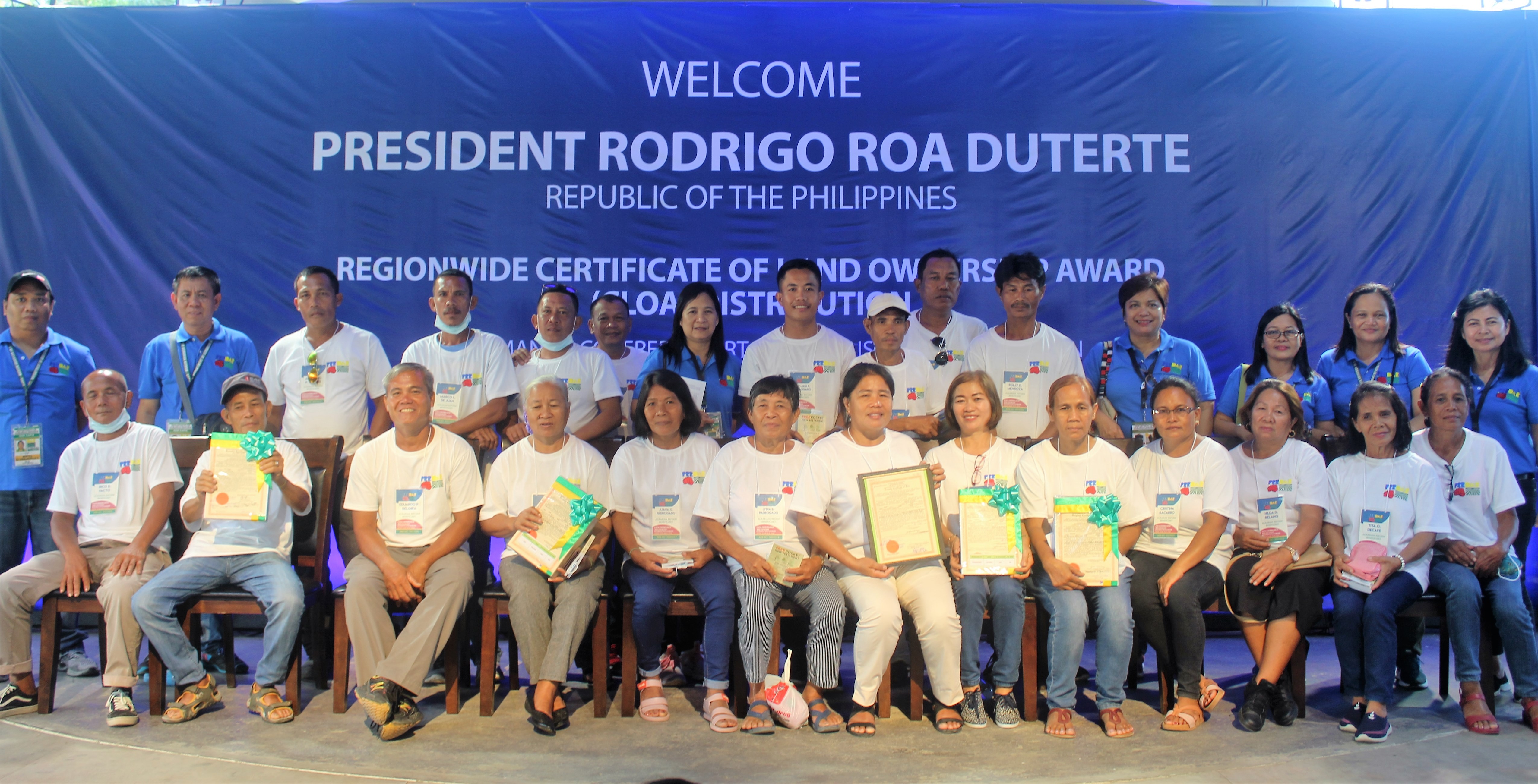 A total of 51, 386 hectares were distributed by the Department of Agrarian Reform (DAR) to 43, 826 agrarian reform beneficiaries (ARBs) in Western Visayas on March 12, 2020, at Boracay Island, Malay, Aklan.
DAR Region VI together with its 7 Provincial Offices distributed 36, 824 Certificate of Land Ownership Awards (CLOAs); 598 CLOAs in Aklan; 548 in Antique; 7,281 in Capiz; 1,763 in Guimaras; 9, 621 in Iloilo; 8, 252 in Negros Occidental I; and 8, 760 in Negros Occidental II.
The department through Secretary John Castriciones led the Region-wide Emancipation Patents (EP)/CLOA Distribution due to the absence of President Rodrigo Roa Duterte who was expected to be part of the ceremony but later declared the cancellation of the visit amid the coronavirus disease outbreak.
Castriciones, in his speech, happily addressed the farmers as they will be receiving land titles. He emphasized the vital roles of the farmers in the lives of the Filipino people. "Without farmers, it will be hard for the country to survive and develop. That is why, the President has overly emphasized to help the farmers so that they will be able to uplift their economic lives and in return they will be able to help our countrymen, to attain food sufficiency and improve the economy of the country", he said.
Reiterating the mandate of the President, Secretary Castriciones stresses the need to improve the quality of life of the farmers for they are one of the heroes of the country. Also, he expressed appreciation for the presence of the different CARP implementing partner agencies such as LBP, DA, DENR, DILG, & PCIC who in one has helped in maintaining and securing the need of the farmers.
He also emphasized the mandate of the department which is Land Acquisition and Distribution, Agrarian Justice Delivery, and Support Services which helps the farmers to improve their lives. He applauded the number of DAR personnel present during the event and acknowledge their contribution to the success of the implementation of the mandate of the department, and counseled the ARBs who will be engaged in illegal selling and leasing of land titles, he warned the possibility of being disqualified and will no longer be a CARP beneficiary.
Sec. Castriciones also pronounced the new "PABAHAY para sa mga MAGSASAKA" program of DAR in cooperation with the Department of Human Settlements and Urban Development (DHSUD). This is a Free Housing Project for the farmers.
Other activities during the event were the turn-over of Common Service Support under CRFPSP and LinksFarm to recipient ARBOs in the Province of Aklan, MOA signing of DAR and PCIC Partnership, Project launching of Enhanced Partnership Against Hunger and Poverty, a ceremonial signing of MOU between DAR, BATO, and BTSI and MOU signing of BTARBA.