DAR-8 strictly observes COVID-19 precautionary measures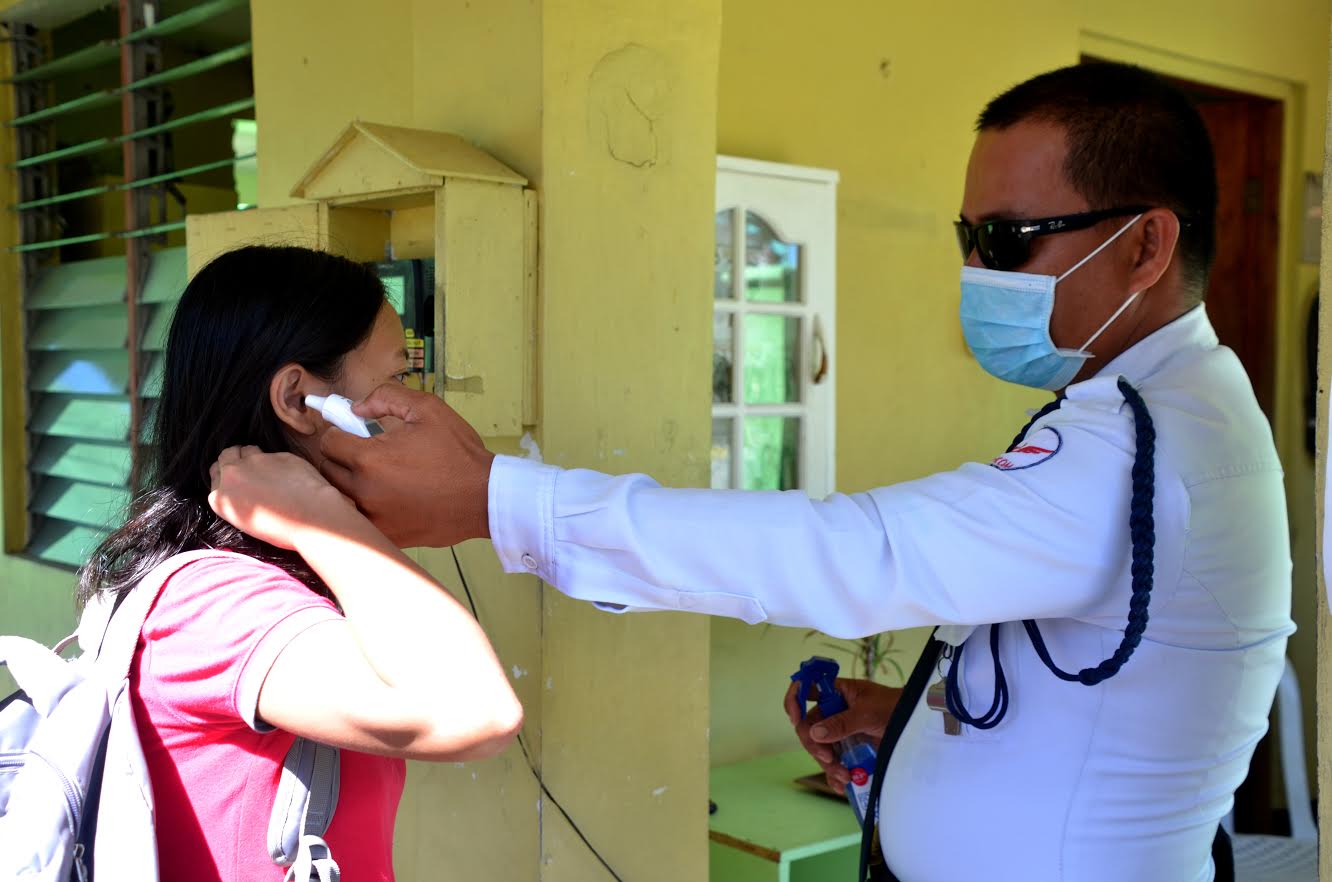 TACLOBAN CITY – As the pandemic COVID-19 continues to threaten other parts of the country, the Department of Agrarian Reform Regional Office 8 in Tacloban City observes several precautionary measures to prevent contagion and spread of this deadly virus.
Aside from the infrared thermometer that would determine the temperature of all individuals entering the office premises and the hand sanitizer placed at the guard house and in many parts of the office, the management imposed stringent measures after the proclamation by the President of state of Public Health Emergency throughout the country.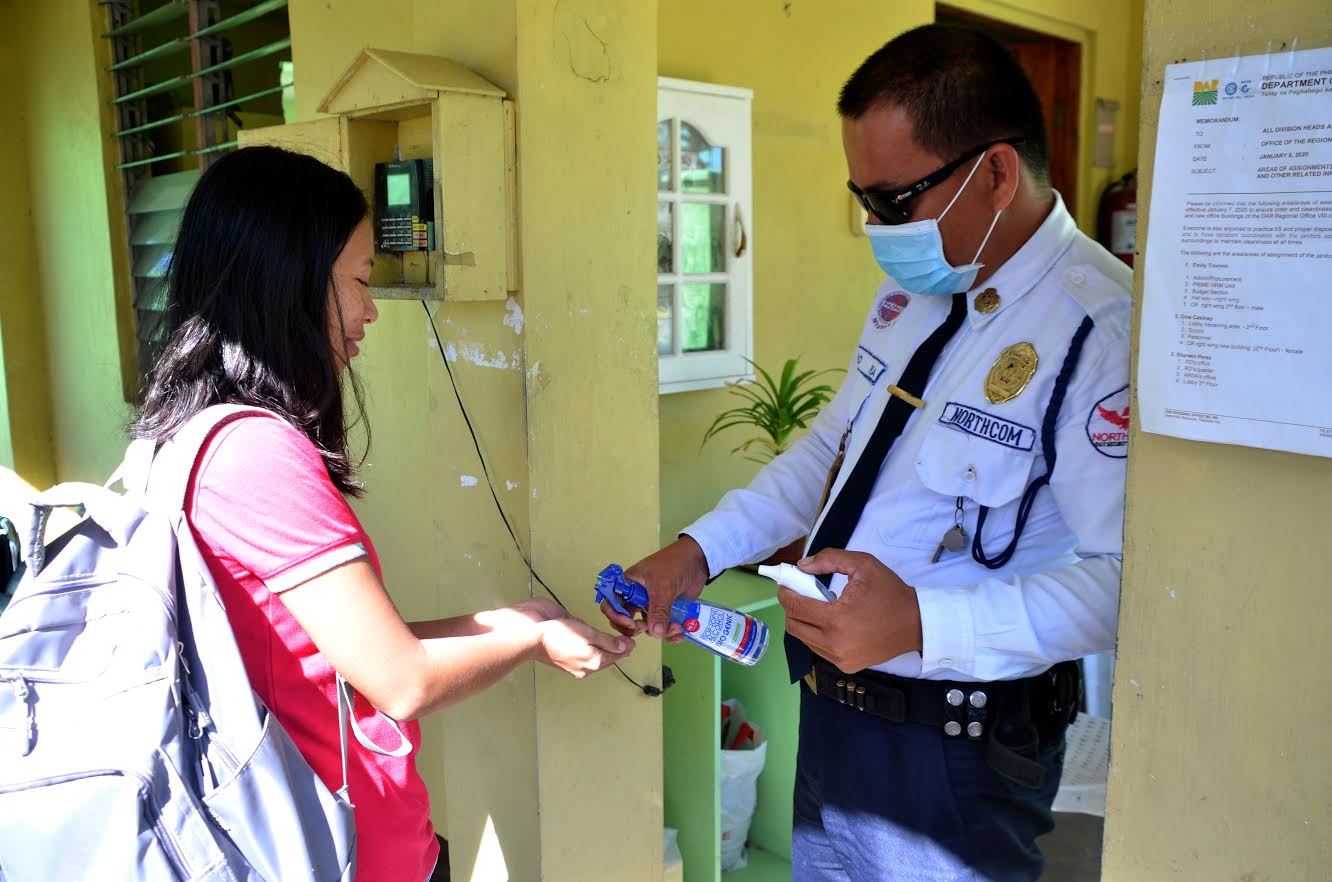 Thirteen division chiefs and rank and file employees who traveled recently to Korea, Manila, Pampanga and Zamboanga were instructed by the management to go on self-quarantine for fourteen (14) days.
Social distancing is strictly observed in the office especially in dealing with clients coming from different parts of the region.
Dialogues with farmers, distribution of Certificates of Land Ownership Award (CLOAs), Women's Month celebration, and other mass gatherings were cancelled.
To minimize exposure or the chance of contacting the virus, the employees were advised to avail of the four-day work week based on Civil Service Commission's MC No. 7, s. 2020, and the work at home for those living outside Tacloban who are affected by suspension of public transportation by some operators, and the long queue at checkpoints.
#AgrarianReformPH