DAR gives full compliance to FOI program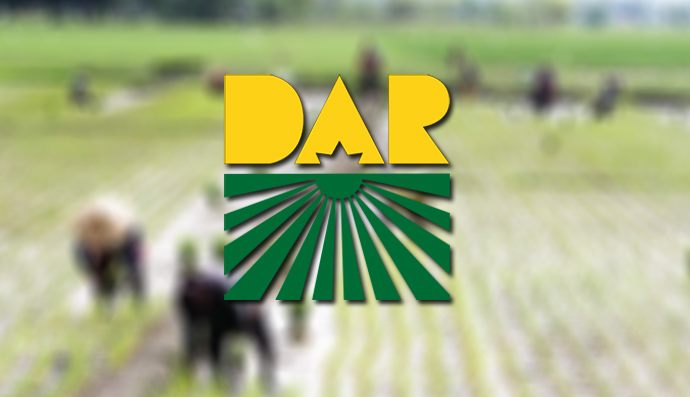 The Department of Agrarian Reform (DAR) has announced its full compliance with the requirements of the Freedom of Information (FOI) program of the government to allow public access to the agency's official documents and transactions.
The agency has received a certificate from the Presidential Communications Operations Office (PCOO) recognizing its compliance to the Executive Order No. 2, Series of 2016 signed by President Rodrigo Duterte on July 23, 2016.
DAR has also complied with the requirement of the Inter-Agency Task Force on the Harmonization of National Government Performance Monitoring, Information and Reporting Systems.
"This certificate affirms that we are one with the government in promoting transparency in the department by providing the public and our stakeholders with easy access to information about DAR's programs, projects, targets, and performances," DAR Secretary John Castriciones said.
The FOI program is being enforced in all government agencies and public institutions based on the constitutional right to information as stated in Section 28, Article II of the 1987 Constitution on the "state policy to full public disclosure of all its transactions," except for sensitive information and matters affecting national security.
It aims to make public records and information freely available to the public, but with the aim to protect public records on grounds of public interest and full protection to a person's right to privacy.
Aside from regularly publishing, printing, and disseminating updated key information to the public, DAR has designated FOI receiving officers and decision makers to accommodate all requests and queries online, forward the same to concerned offices, respond immediately to queries, compile statistical information, monitor compliance, and provide feedback report to the FOI-Project Management Office.
Castriciones expressed his appreciation to all those who took part in completing the FOI requirements for the DAR certification. "This is a collective effort of the department. It also intensified the DAR's commitment to serve not only our stakeholders but also the public," he said.
Source: https://news.mb.com.ph/2020/05/18/dar-gives-full-compliance-to-foi-program/