Agrarian Reform readies aid packages for NegOcc ARBs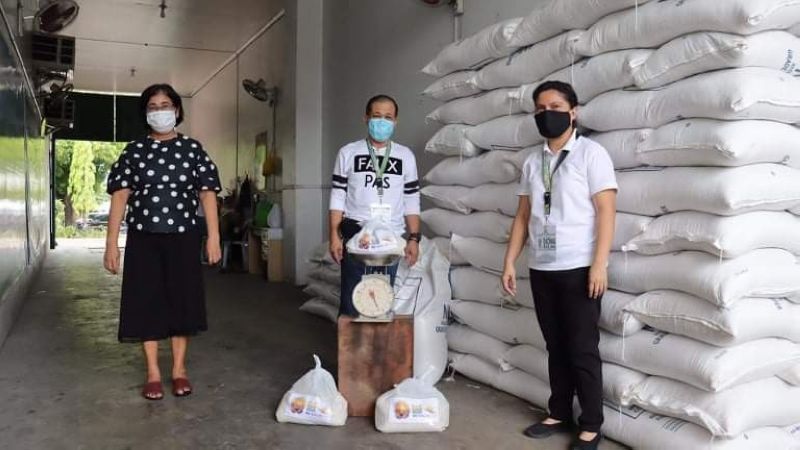 THE Department of Agrarian Reform (DAR) in Negros Occidental - South has started to repack aid packages to be distributed to thousands of agrarian reform beneficiaries (ARBs) in southern part of the province who are greatly affected by the coronavirus disease (Covid-19).
Officer-in-charge Provincial Agrarian Reform Program officer Arnulfo Figueroa, in a statement said, the assistance to be provided to ARBs is implemented under the "Passover: Arbold Move to Heal as One Deliverance of our ARBs from the Covid-19 Pandemic" project of the agency.
Figueroa said the project is initiated by DAR Secretary John Castriciones as the agency's response to Republic Act 11469 or the Bayanihan to Heal as One Act of President Rodrigo Duterte.
It aims to provide immediate assistance to ARBs to mitigate the impact of emergency measures which are currently implemented by the national government.
"Secretary Castriciones has allocated P300 million that was sourced from the reprogrammed and realigned budget of the Agrarian Reform Beneficiaries Development Sustainability Program (ARBDSP) and unobligated allotment from the different units of DAR Support Services Office (SSO)," he added.
For his part, Provincial Agrarian Reform Program officer Enrique Paderes said DAR-Negros Occidental II has created a team to focus on the over-all implementation of the project, from the planning stage until the post-project monitoring and evaluation.
"As of Monday, we have already started to repack the aid packages containing supplemental food and hygiene products," Paderes said, adding that "we are targeting to commence the distribution to approximately 4, 000 to 7, 000 ARBs from various municipalities and cities in southern part of the province."
The official further said aside from the relief items, the agrarian reform beneficiaries organizations (Arbos) will also receive assistance from the DAR.
These include such seedlings, fertilizers, pesticides, and farm tools, which are vital for the organization to resume planting their respective crops.
Moreover, DAR Undersecretary Emily Padilla earlier said that aside from giving assistance to individual farmers and organizations, the agency will also prioritize extending assistance to 1,200 women ARBs nationwide
This is by providing them with livelihood activities especially in food production such as egg and poultry production, hog fattening, and similar activities based on their preferences and capabilities to ensure they have food on their tables and products to sell.
"Priority assistance will also be given to women with special circumstances such as single parents, widows, senior citizens, head of households, persons with disabilities and group of indigenous peoples, who undertake farming activities but lost their source of income because of the enhanced community quarantine," she added.
Source: https://www.sunstar.com.ph/article/1857023/Bacolod/Business/Agrarian-Reform-readies-aid-packages-for-NegOcc-ARBs