Bayanihan can be witnessed in its truest form in the barrios –DAR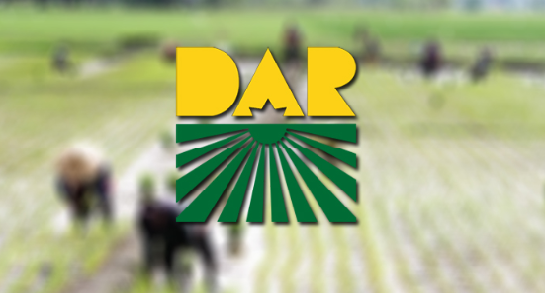 Agrarian Reform Secretary John Castriciones on Tuesday lauded individual and organized farmer-beneficiaries all over the country for exemplifying the true spirit of "bayanihan," by helping one another without expecting anything in return, amid the coronavirus pandemic.
"The bayanihan can truly be witnessed in its truest form in the barrios where ordinary people draw strength from each other in pursuit of an exemplary task for the greater good of all," he said.
Reports of agrarian reform beneficiaries' organizations (ARBOs) voluntarily sharing their harvests to needy neighbors, fellow farmers, and even to complete strangers have reached the DAR chief.
"We have received reports that our ARBOs are sharing their harvests even to those in prison, and feeding frontliners," Castriciones said.
"Our farmers have shown maturity after being empowered by the many opportunities presented to them as beneficiaries of the Comprehensive Agrarian Reform Program. It goes to show that our social justice program really works," he added.
According to Castriciones, when the DAR requested the Inter-Agency Task Force to allow individual and organized farmer-beneficiaries to gain access to areas under total lockdown, "the idea was to enable them to market their produce so that they could fend for themselves and make them less of a burden to the government, whose resources are fast dwindling."
"They did more than that. And one good thing about it is that they have sold their harvests at much affordable prices to the delight of many poor families," he said.
Source: https://news.mb.com.ph/2020/05/19/bayanihan-can-be-witnessed-in-its-truest-form-in-the-barrios-dar/