DAR Bicol region distributes relief assistance to 20,783 Bicolano-farmers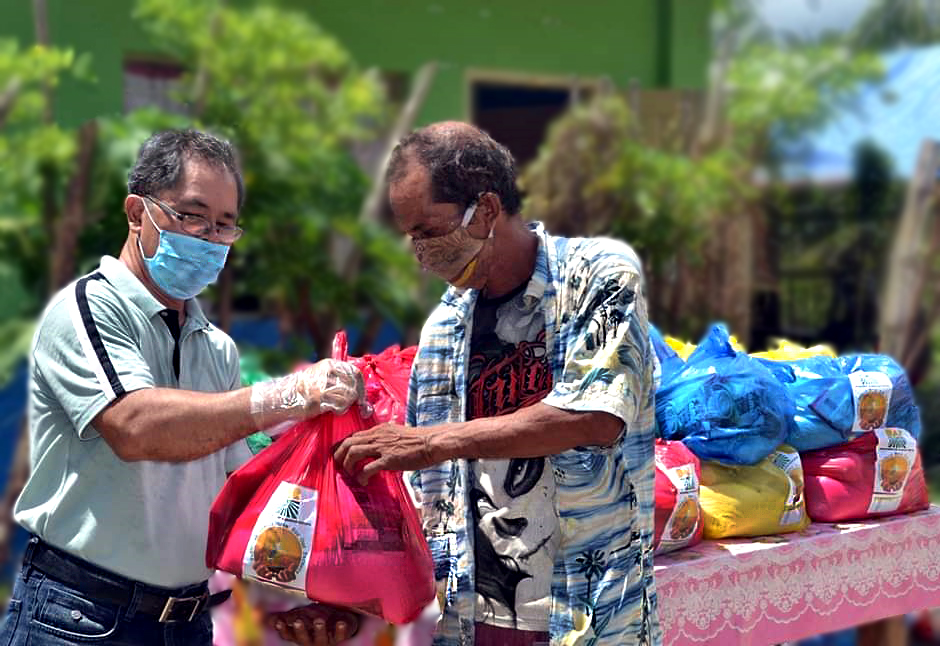 LEGAZPI CITY — As coronavirus spreads across the nation, the Department of Agrarian Reform (DAR) distributed relief packs, consisting of food items and protective kits to the hardest-hit agrarian reform beneficiaries (ARBs) nationwide including this region.
DAR Regional Director Arnel S. Dizon said the relief packs were given to 20,783 farmer-beneficiaries, who received Emancipation Patents (EPs) and Certificates of Land Ownership Awards (CLOAs) from 2010 up to 2019.
"This is a challenging time for our farmer-beneficiaries. That is why we realigned our 2019 continuing fund and savings for this emergency relief assistance," Dizon said in a statement.
Dizon said DAR-Bicol spent some Php3.9 million to fund the food packs assistance from the realigned budget of the DAR-Bicol's Agrarian Reform Beneficiaries Development and Sustainability Program (ARBDSP).
The DAR central office has allocated over P300 million to ensure the smooth and orderly implementation of the project.
"With our modest budget, we can help farmers in all six provinces across the region to obtain extra food for their families. it does not demand that much, just a little of what we have and a little of our time. And we are working almost every day to ensure all qualified beneficiaries will be given assistance," Dizon said.
The distribution of relief packs is one of the four components of the project. The others are (1) Support to Agrarian Reform Beneficiaries Organizations (ARBOs) as Frontliners in the Food Supply Chain, (2) Farm Productivity Assistance to agrarian reform beneficiaries, and (3) Livelihood Support to Women in Crisis Situation.
The agency began repacking and distributing relief packs, containing rice, canned goods, vitamins, and kits, among others, last month, an initial offering of the DAR project named: "The PaSSOver: ARBold Move to Heal as One Deliverance our ARBs from the Covid-19 Pandemic."
"DAR personnel had to work double-time to deliver the items even to the remotest barangays in the island-provinces of Catanduanes and Masbate," said Lerma Dino, the regional chief of the Program Beneficiaries Development Division.
Dino said the provinces of Camarines Sur, Camarines Norte, Catanduanes, and Masbate have already completed the distribution at the end of May, while Sorsogon and Albay are expected to finish the few remaining deliveries within this week. (Geri C. Buensalida/DAR5)
Source: https://tugonbalita.com/2020/06/24/dar-bicol-region-distributes-relief-assistance-to-20783-bicolano-farmers/