36 Cadiz City farmers now landowners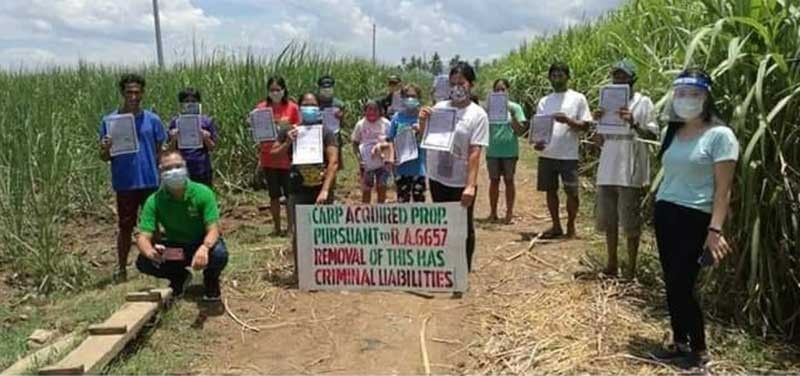 THE Department of Agrarian Reform (DAR) has awarded over 21 hectares of land to 36 agrarian reform beneficiaries (ARBs) in Barangay Barangay Caduha-an, Cadiz City recently.
Municipal Agrarian Reform Program Officer Teresita Doromal, who led the on-site certificate of land ownership award (Cloa) distribution, said the agency is created and founded to help and guide its stakeholders.
Doromal said the DAR continues to live its mandate to serve the farmer-beneficiaries.
"Now that you have attained your dreams to till, to farm, and became the landowners of your respective areas, keep in mind to pay your taxes and other obligations," she told the ARBs.
The turned over property included the landholding formerly owned by Federico Locsin with a designated area of 21.4 hectares.
It was distributed through land acquisition and distribution (LAD) under the Comprehensive Agrarian Reform Program Extension with Reforms (Carper).
Under which, government and private agricultural lands are distributed to landless farmers and farmworkers to secure the farmers' land security, social equity, and provide them with resources needed to ensure their economic viability and productivity.
It also covers all tenanted agricultural lands such as those in the retained areas, not yet acquired for distribution under Carp, and those which may be validly covered under existing laws.
"Such continuous field activities conducted by the agency are evidence that despite the inconveniences brought by the pandemic, the service for the Filipino people lives on," DAR-Negros Occidental I said.
Source: https://www.sunstar.com.ph/article/1870211/Bacolod/Business/36-Cadiz-City-farmers-now-landowners