DAR-Western Visayas targets to subdivide 40,000-hectare land in 2021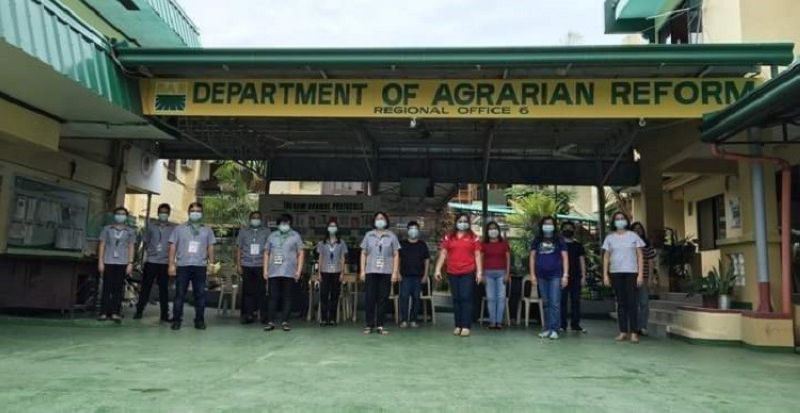 THE Department of Agrarian Reform (DAR) in Western Visayas is targeting to subdivide collective certificates of land ownership award (CCLOAs) into individual land titles involving at least 40,000 hectares of land in the region next year.
DAR-Western Visayas Regional Director Sheila Enciso, in a statement, said under the Support for Parcelization of Lands for Individual Titling (Split) Project, the agency is mandated to subdivide the CCLOAs, covering 36,353.3 hectares of landholdings regionwide.
Of these targets, 20,452 hectares come from the landholdings in southern Negros Occidental; 3,174.68 hectares in northern Negros Occidental; and 5,323.2 hectares in Iloilo.
The remaining 2,265.79 hectares of the landholdings are in Aklan; 2,472.91 hectares in Antique; and 2,664.27 hectares in Capiz.
"I already instructed all Provincial Agrarian Reform Program Officers in Western Visayas to strategize and expedite the process for the completion of the project implementation by 2021," she said.
Assistant Regional Director for Land Tenure Security Program Lucrecia Taberna said the agency's delivery of Split target for 2020 covering 2,960 hectares is affected by the precautionary measures and restrictions implemented by the national government in light of the coronavirus threat.
Taberna added that despite the negative impacts of the pandemic that hampered the delivery of their targets, DAR provincial offices are still trying to accomplish them before the year ends.
Officer-In-Charge Provincial Agrarian Reform Program Officer II Arnulfo Figueroa said they will explore all possible means to meet the target before the deadline, considering DAR-Negros Occidental II has the biggest areas to subdivide.
Funded by the World Bank, the Split Project was officially launched by the agency Thursday, November 19 through a virtual ceremony.
It was attended by top officials of the DAR, World Bank of the Philippines, partner agencies and agrarian reform beneficiaries (ARBs).
The project is designed to improve land tenure security and stabilize property rights of ARBs through a speedy subdivision of about 1.368-million hectares of lands nationwide.
Source: https://www.sunstar.com.ph/article/1877421/Bacolod/Business/DAR-Western-Visayas-targets-to-subdivide-40000-hectare-land-in-2021