Small farmers to benefit from EPAHP loan programs - Nograles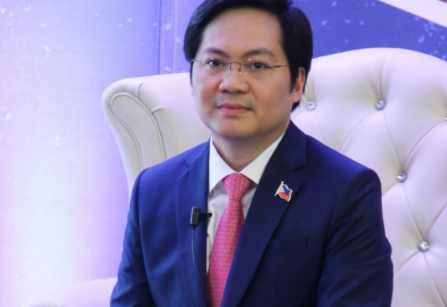 MANILA, Jan. 11 -- Cabinet Secretary Karlo Nograles assured last January 10, 2021 that the Task Force Zero Hunger which he chairs is setting up programs and measures that will help small farmers cope with the effects of the ongoing pandemic, stressing that "this pro-farmer policy is a banner program of the Enhanced Partnership Against Hunger and Poverty (EPAHP) initiative."
"Our farmers toil everyday to ensure that we have food on our table. It's but right that we reward their sacrifice and hard work by giving them priority in government assistance during the ongoing health crisis. We will be immediately implementing loan programs to the agriculture sector under EPAHP," the Malacañang official announced.
The Land Bank of the Philippines (LBP) has reserved P2 billion for loans meant to support agrarian reform beneficiaries' organizations (ARBOs) and community based agri organizations in different regions all over the country.
The credit facilities boast ease of processing and low interest rates. The application period extends up to December 21, 2022.
The EPAHP program is primarily meant to raise the incomes of members of the agri sector by directly linking farmers to agencies involved in various government feeding programs such as the Bureau of Jail Management and Penology and the Department of Health, thereby assuring beneficiaries both steady market access and regular income that would otherwise be difficult under the prevailing Covid-19 situation.
Nograles further explained that "under the Bayanihan 2 Law, we need to allocate P24 billion in direct cash or loan subsidies through the Department of Agriculture - Agricultural Credit Policy Council (DA-ACPC). Coverage includes farm and fisheries entrerprises listed in the Registry System for Basic Sectors in Agriculture (RSBSA) and agriculture cooperatives. We plan to strengthen and fully roll out the Duterte administration's Plant, Plant, Plant Program."
Nograles, the government's Zero Hunger Czar, emphasized that President Rodrigo Duterte is leaving no sector unserved in his earnest aim to lift the Philippine economy and boost both domestic spending and production.
"Our efforts all lead to eliminating economic hardships by direct assistance to various stakeholders. For the agri sector, we skip the middleman in the purchase of farm and fishery produce, and we grant direct and easy access to capital for those who need it. These are among our priorities for 2021 and beyond," the former legislator explained. (OCS)