QC gov't envisions Bagong Silangan as the new vegetable hub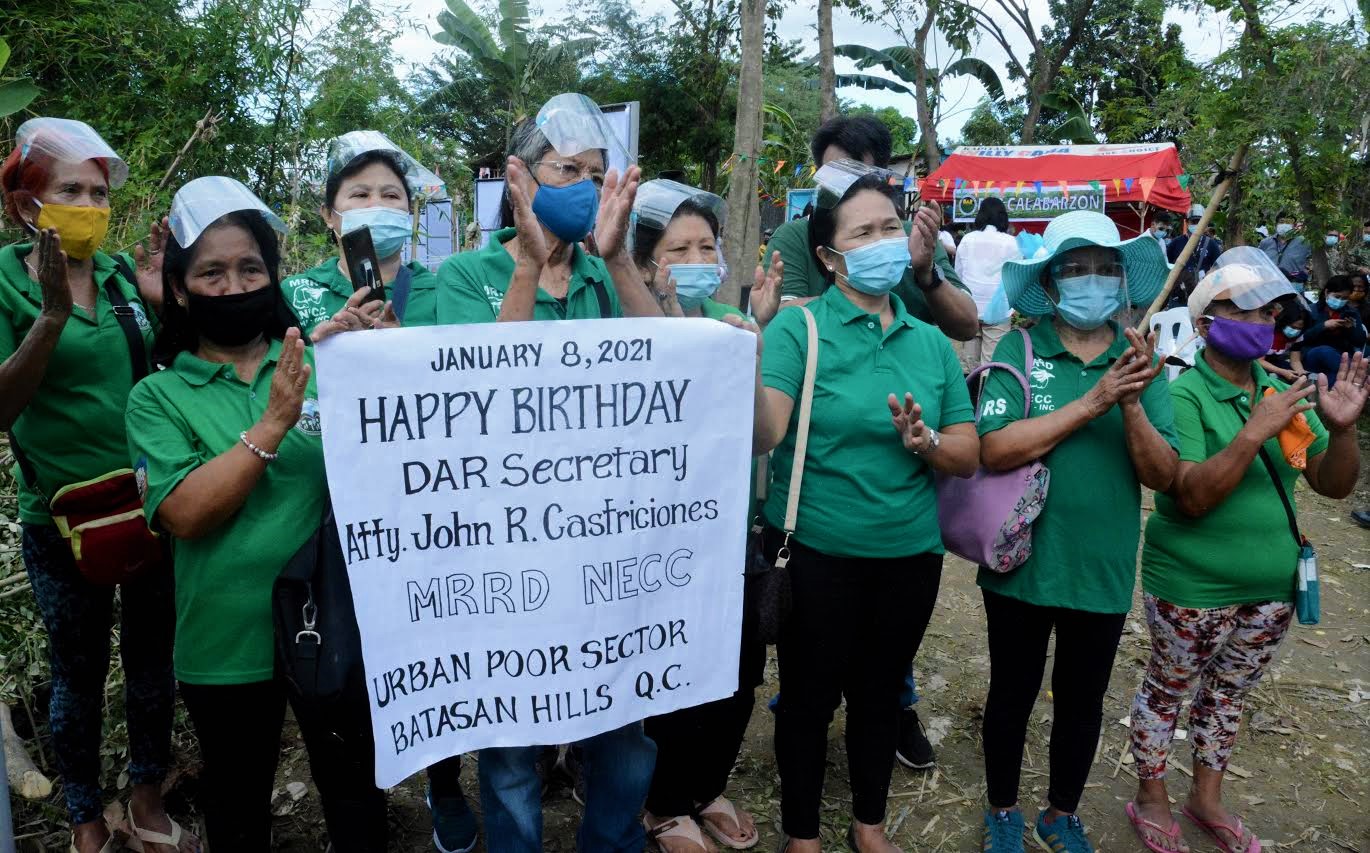 QUEZON CITY, Jan. 10 — The Quezon City government has envisioned that the seven hectare land, located in New Greenland Farm in Barangay Bagong Silangan, would become the City's vegetable center, as it partners with the Department of Agrarian Reform (DAR) in the launching of the urban vegetable farming project dubbed as "Buhay sa Gulay", to promote the significance of farming in urban areas and help marginalized urban barangays reduce poverty, eradicate hunger and contribute to food security.
Quezon City is DAR's 2nd urban vegetable farming project in Metro Manila where seventy (70) residents of Barangay Bagong Silangan will be the direct beneficiaries of "Buhay sa Gulay" project. The 7-hectare project area shall be developed by phase and additional project beneficiaries will be identified as new areas will be open for cultivation. The first DAR urban vegetable garden was launched in St. John Bosco Parish in Tondo, Manila.
DAR Secretary Brother John Castriciones said "Buhay sa Gulay" aims to bring economic prosperity to the project beneficiaries through agricultural productivity in urban communities and its success will be through the support of various government agencies and private institutions.
For this project to become successful, the DAR chief explained that the urban residents would receive support from the government for their agricultural needs such as machinery, tools, and farm inputs. The technical know-how would be provided by farmer-scientists and agrarian reform beneficiaries of the DAR-Calabarzon.
The DAR and the Department of Agriculture link arms with the Local Government Unit of Quezon City, Technical Education and Skills Development Authority, Bread Society International, Agrarian Reform Beneficiaries Organizations (ARBOs) of DAR and residents of Barangay Bagong Silangan to develop the 7-hectare land into a vegetable production hub of Quezon City.
Brother John said the DAR estimated that an annual vegetable production per hectare would produce 765 metric tons of vegetables broken into: 29.7 MT eggplants; 0.7 MT Sitao; 350 MT Pechay; 280 MT Mustasa; 25 MT Squash; 80 Okra; and 20 MT Ampalaya.
Quezon City Mayor Joy Belmonte said because of this project, the area in Bagong Silangan could become an agricultural zone even if it is inside the vicinity of a highly urbanized city.
"One of our advocacies in our City is to promote urban gardening to our constituents for their food sufficiency. And through the DAR and its other partners agencies, we would soon have our very own source of food in our city that we could use for our feeding program in some areas that have malnutrition problems," Belmonte said.
Bagong Silangan Barangay Chairman Wilfredo Cara, for his part, said that the residents in their community are very happy with this project because they would soon have a regular source of food supplies and an alternative means of livelihood.
The target date for the first harvesting of this project is set for February 14, 20201. (DAR)
Source: https://manilanews.ph/qc-govt-envisions-bagong-silangan-as-the-new-vegetable-hub/