More agri, fishery students sought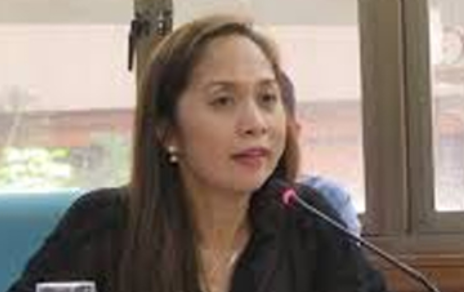 A party-list lawmaker on Tuesday pushed for the enactment of a bill to attract incoming college students to choose and complete a course in agriculture and fisheries.
AAMBIS-OWA Rep. Sharon Garin stressed the need for Congress to prioritize the passage of the Young Farmers and Fisherfolk Challenge Program as she voiced concern over the dwindling number of agriculture graduates.
"The COVID-19 pandemic highlighted the crucial role of the agriculture sector in achieving food security. We must dispel the notion among our young people that farming is tedious, unsustainable and unglamorous," Garin said.
"Agricultural courses in line with STEM (science, technology, engineering and mathematics) are opportunities most of them fail to consider."
As the country enters the fourth agricultural revolution, Garin says scientific developments in agricultural production are being cemented in Philippine history.
Efforts to bring new breeding techniques, sustainable farming designs and climate-smart crop varieties to small farmers are also ongoing nationwide to help the sector adapt to the changes brought about by the pandemic.
Upon the enactment of the bill, the National Agriculture and Fisheries Education System, an integrated system of agriculture and fishery education covering both public and private institutions in all levels, will be created.
The Young Farmers Committee to be led by the Commissioner on Higher Education, with the Representative of NAFES as Vice-Chair, will oversee the implementation and the creation of the rules and regulations of the measure.
In line with this, Garin also lauded the Department of Agrarian Reform's latest DAR-to-Door Project wherein 230,000 hectares of government-owned lands have been identified for distribution among agriculture graduates to help them jumpstart their career in the country instead of seeking opportunities abroad.
With the approval of the substitute bill in July 2020, Garin hopes to create an environment conducive to innovative agricultural activity. Innovation, according to the World Economic Forum, is one of the 12 pillars of the Global Competitiveness Index.
"The passage of this bill will cement the role of agriculture graduates as catalysts for economic growth and nation-building," Garin said.
Source: https://www.manilastandard.net/news/national/344267/more-agri-fishery-students-sought