Silay City ARBs get 62-hectare land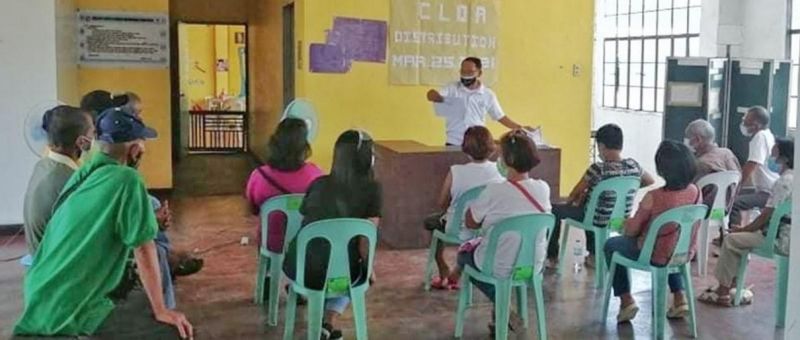 THE Department of Agrarian Reform (DAR) in Negros Occidental-North has distributed certificates of land ownership award (Cloas) to 42 agrarian reform beneficiaries (ARBs) in Silay City recently.
Municipal Agrarian Reform Program Officer Rodrigo Jose Renato Defiño, who led the activity, said this is the completion and realization of dreams especially of the farmer-beneficiaries.
"As you become the new landowners of the land, continue to persevere, and may you bear good results of your harvest and hardwork," he told the ARBs.
The covered landholding is 62.6091 hectares situated at Hacienda Embang in Barangay Bagtic. It was formerly owned by German Lacson.
The activity was conducted through land acquisition and distribution (LAD) process under the Comprehensive Agrarian Reform Program Extension with Reforms (Carper).
In its mandate, public and private agricultural landholdings are acquired by the government to be distributed to tenants, farmers, farm workers and other tillers who are qualified to become ARBs.
This is in the form of Cloas covering one contiguous tract or several parcels of land accumulated up to a maximum of three hectares per ARB.
This is anchored on the agency's aim to provide lands to landless farmers and farmworkers, guarantee the farmers' land security, deliver social equity, and provide them with the necessary productive resources needed to ensure their economic viability and productivity.
DAR-Negros Occidental I, in a statement, said such continuous field activities conducted by the agency are evidence that despite the challenges brought by the pandemic, the service for the Filipinos continues.
With Negros Occidental still under the Modified General Community Quarantine, the activity complied with minimum health protocols set by the authorities, it added.
Source: https://www.sunstar.com.ph/article/1890792/Bacolod/Business/Silay-City-ARBs-get-62-hectare-land