Castriciones has two words for you: CARP works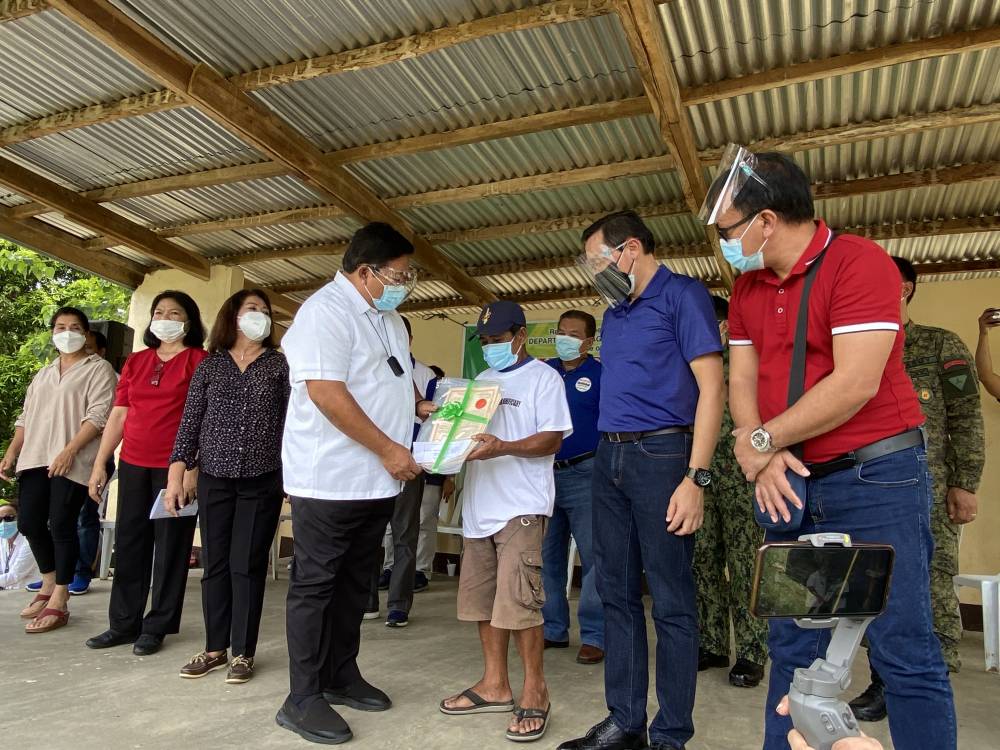 Department of Agrarian Reform (DAR) Secretary Brother John Castriciones believes that the country's agrarian reform program is key to the improvement of local farmers' livelihood as well as the smooth return of rebels to society.
In a statement, Castriciones said he is pleased with the way the Comprehensive Agrarian Reform Program (CARP) has been contributing to the economic well-being of its beneficiaries and in encouraging rebels to get back to the fold of the law.
"This is a clear manifestation that the CARP is truly a program for the upliftment of the economic status of our farmer-beneficiaries and for the promotion of the peace and order situation in the countryside," the secretary said as he led the distribution of land titles in the towns of Catigbian and Trinidad in Bohol recently.
In Barangay San Vicente in Trinidad town, seven rebel-returnees and 57 farmer-beneficiaries received their respective individual Certificates of Land Ownership Award (CLOAs) during the distribution.
"I believe I did the right decision of returning to the fold of law. We are happy we have the titles of our farm lots now…I joined the rebel movement on the promise that I would be given a farm lot. Twenty-one years had gone and there is still no farm lot given to us," Virgilio Quisto, 59, said.
Source: https://mb.com.ph/2021/04/27/castriciones-has-two-words-for-you-carp-works/