77.9-hectare land in Calatrava town under validation for Carp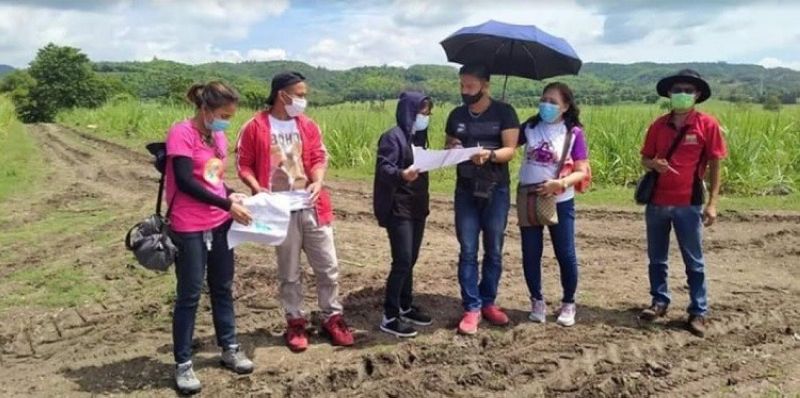 THE Department of Agrarian Reform (DAR) in Negros Occidental-North has conducted a survey validation in a 77.9545-hectare landholding in Barangay Refugio in Calatrava town Friday, June 4, 2021.
The DAR survey team along with farmer-beneficiaries and representatives of Menchaca Integrated Industrial Corp. validated the segregation plan.
A validation of the advance plans to fast-track the land acquisition and distribution (LAD) process under the Comprehensive Agrarian Reform Program (Carp) was also conducted.
Municipal Agrarian Reform Program Officer Melvida Corazon Mercado expressed the agency's desire to cover the property under Carp.
"We have talked to the landowners to shift the processing under regular coverage leaving no margin of doubt," she said.
DAR-Negros Occidental I is optimistic for a quick LAD process through the cooperation of the landowners and program recipients.
The agency also said it hopes to peacefully expedite the delivery of social justice, especially to the farmers.
"The conduct of the survey is a manifestation that the DAR continues to resolve issues of land coverage to cover contentious private agricultural lands through peaceful mediation and dialogues," it added.
The DAR, through Comprehensive Agrarian Reform Program Extension with Reforms (Carper), is mandated to acquire public and private agricultural landholdings.
These lands are distributed to tenants, farmers, farmworkers, and other tillers who are qualified to become agrarian reform beneficiaries (ARBs).
This is in the form of certificates of land ownership award (Cloas) covering one contiguous tract or several parcels of land accumulated up to a maximum of three hectares per ARB.
This is anchored on the agency's aim to provide lands to landless farmers and farmworkers, guarantee the farmers' land security, deliver social equity, and provide them with the necessary productive resources needed to ensure their economic viability and productivity.
DAR-Negros Occidental said these continuous field activities are proofs that despite the inconveniences brought by the pandemic, the service for the Filipinos lives on.
With Negros Occidental still under the modified general community quarantine, the survey has complied with minimum health protocols set by authorities, it added.
Source: https://www.sunstar.com.ph/article/1896747/Bacolod/Business/779-hectare-land-in-Calatrava-town-under-validation-for-Carp