20 ARBs in Escalante City installed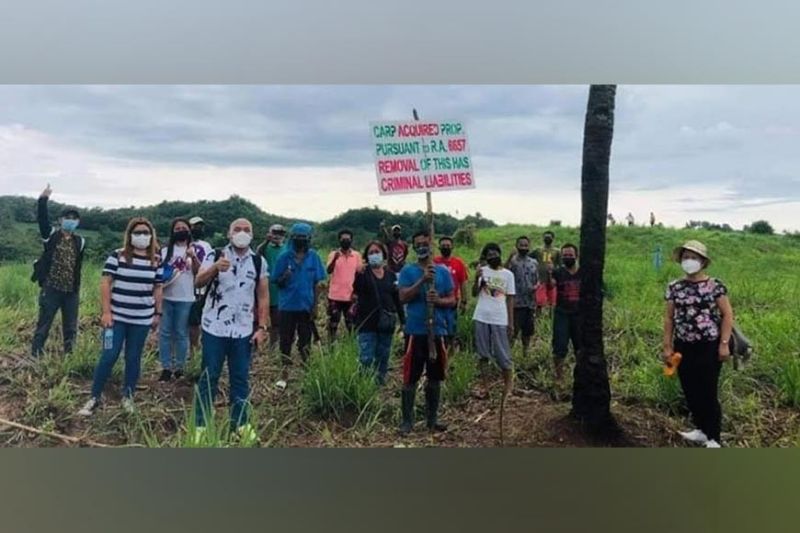 TWENTY agrarian reform beneficiaries (ARBs) in Escalante City were installed as new landowners in over 14-hectare land in an installation rite led by the Department of Agrarian Reform (DAR) recently.
Municipal Agrarian Reform Program Officer Maricel Seduco, who spoke at the activity held in Barangay Paitan, explained to the farmers the processes taken during the acquisition of the land.
"You now have the certificates of land ownership award (Cloas) which legalize you as the owners of the land," she told ARBs, urging them to have good harvests and use the land wisely for the betterment of their lives.
Municipal Agrarian Reform Program Officer Arren Mondejar, for her part, reminded the new landowners to bear in mind the importance and value of the land awarded to them.
"Never forget your obligations and responsibility as the new landowners and may you serve as a good example to your fellow ARBs," she added.
The 14-hectare covered landholding was formerly owned by Gabriel Gentallan situated in Barangay Paitan in the northern Negros Occidental locality.
It was distributed through the Land Acquisition and Distribution process under the Comprehensive Agrarian Reform Program Extension with Reforms.
In its mandate, public and private agricultural landholdings are acquired by the government to be distributed to tenants, farmers, farmworkers, and other tillers who are qualified to become ARBs.
This is in the form of Cloas covering one contiguous tract or several parcels of land accumulated up to a maximum of three hectares per ARB.
The installation is anchored to the agency's aim to provide lands to landless farmers and farmworkers, guarantee the farmers' land security, deliver social equity, and provide them with the necessary products and emergency resources to ensure their economic viability and productivity.
With Negros Occidental under the general community quarantine, the activity complied with minimum health protocols set by the Inter-Agency Task Force on Emerging Infectious Diseases and the Department of Health.
The DAR is the lead government agency that holds and implements comprehensive and genuine agrarian reform which actualizes equitable land distribution, ownership, agricultural productivity, and tenurial security and with the tillers of the land towards the improvement of their quality of life.
Contributed Photo. The Department of Agrarian Reform installs 20 agrarian reform beneficiaries in 14-hectare land in Escalante City recently.
Source: https://www.sunstar.com.ph/article/1900464/Bacolod/Business/20-ARBs-in-Escalante-City-installed