Agrarian reform tackled in 4th Cabinet meeting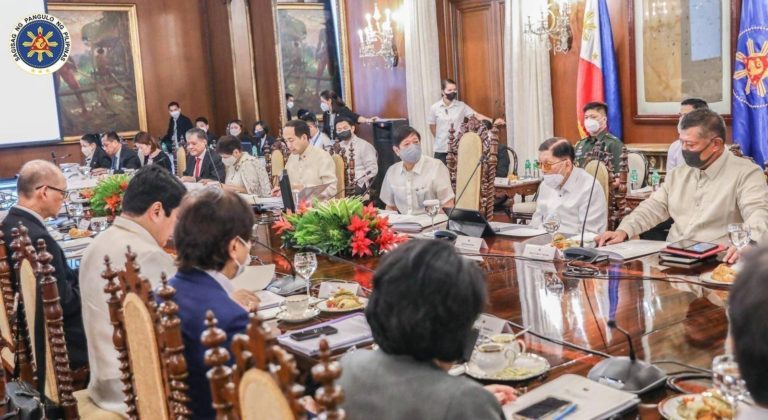 MANILA, Philippines — Issues and programs in the agrarian reform sector were tackled during Friday's Cabinet meeting–the fourth one since the beginning of the Marcos administration.
President Ferdinand "Bongbong" Marcos Jr. led the fourth Cabinet meeting in Malacañang, where he led discussions on programs for agrarian reform beneficiaries in the country.
"The President and his Cabinet discuss how the government can aid agrarian reform beneficiaries by implementing projects and programs such as crafting a proposed bill on the condonation of payments for the amortization fees and interests on ARB (agrarian reform beneficiary) loans, providing legal help for land disputes, and giving modern farm equipment and credit assistance," the Office of the President said in a tweet.
In his first State of the Nation Address, Marcos said he would order a one-year moratorium on land amortization and interest payments to help unburden farmers and help them focus on their productivity.
The President said he intends to issue an executive order for this initiative.
Marcos likewise said the loans and financial assistance for farmers and fishermen would be an "institution" in his administration.
Aside from institutionalizing loan programs, Marcos also vowed that the government would seek to provide cheaper farm inputs, fertilizers, pesticides, seeds, and feeds while modernizing the agriculture and livestock industry through science and technology.
Source: https://newsinfo.inquirer.net/1641746/agrarian-reform-tackled-in-4th-cabinet-meeting