Marcos vows to speed up distribution of land ownership titles to farmer-beneficiaries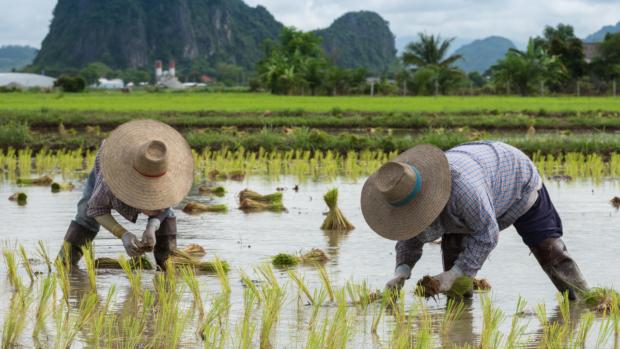 MANILA, Philippines — President Ferdinand "Bongbong" Marcos Jr. on Tuesday committed to expediting efforts to distribute land ownership titles to farmer-beneficiaries of agrarian reform this year.
He made this pledge during a Cabinet meeting in Malacañang on Tuesday, the Presidential Communications Office (PCO) said.
"President Marcos has tasked the agrarian reform department to step up efforts to distribute the certificates of land ownership awards (CLOAs) to beneficiaries," the PCO said in a statement.
Marcos further vowed to provide support to help agrarian reform beneficiaries (ARBs) improve their living conditions.
The Department of Agrarian Reform said it aims to complete the subdivision of around 34,500 collective CLOAs covering 345,089 hectares of land and issuing 134,000 individual titles to ARBs.
It added that it is also looking forward to the approval of the Senate version of House Bill (HB) 6336 or the New Agrarian Emancipation Act, which is expected to ease the financial burden of ARBs by condoning unpaid amortizations and interests.
HB 6336 also seeks to exempt the real estate tax payment on agricultural lands awarded under the Comprehensive Agrarian Reform Program (CARP).
"For 2023, DAR will deliver as expected and we will continue to bring the government closer to the people," DAR Secretary Conrado Estrella III earlier said.
Source: https://newsinfo.inquirer.net/1714911/marcos-jr-vows-to-speed-up-distribution-of-land-ownership-titles-to-farmer-beneficiaries