18 ARBs to get individual land titles in Cadiz City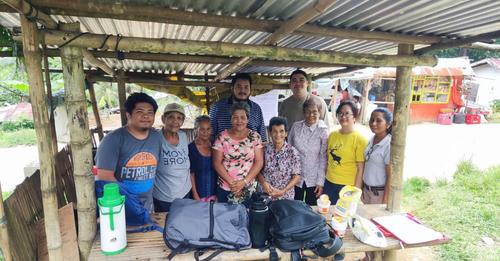 QUEZON City - Eighteen Agrarian Reform Beneficiaries (ARBs) who co-owned a 43-hectare agricultural land in Cadiz City, Negros Occidental will soon get their own individual land titles after personnel from the Department of Agrarian Reform (DAR) recently validated the area to subdivide the properties.
Atty. Sheila Enciso, DAR Western Visayas Regional Director, said that this activity is implemented under the Support to Parcelization of Lands for Individual Titling (SPLIT) Project, which aims to fast-track the subdivision of collective or co-owned Certificate of Land Ownership Award (CCLOA) into individual land parcels and issue individual land titles.
"The Field Validation Team conducts the actual validation of relevant information necessary for the re-issuance of individual titles to the co-owners of the land," she said.
Enciso noted that the validation process is one of the procedures to ensure the subdivision of lands and eventual distribution of land titles to the rightful ARBs are just and correct.
"The issuance of individual land titles to the ARBs will strengthen their property rights to the lands they are tilling," she said.
The validated landholdings involve the property managed by Alberto Tad-y Sr., identified by Title Numbers T-116 and T-119, bearing Lot Nos. 188 and 187, with areas covering 19.7108 and 23.3163 hectares, respectively, both located at Barangay Mabini.
This undertaking is in line with the marching orders of President Ferdinand Marcos Jr., through DAR Secretary Conrado Estrella III, to improve the land tenure security of the ARBs.
Source: https://pia.gov.ph/press-releases/2023/05/19/18-arbs-to-get-individual-land-titles-in-cadiz-city