Success story of ARB Toy-An E. Gatchalian and his daughter Gloria B. Gatchalian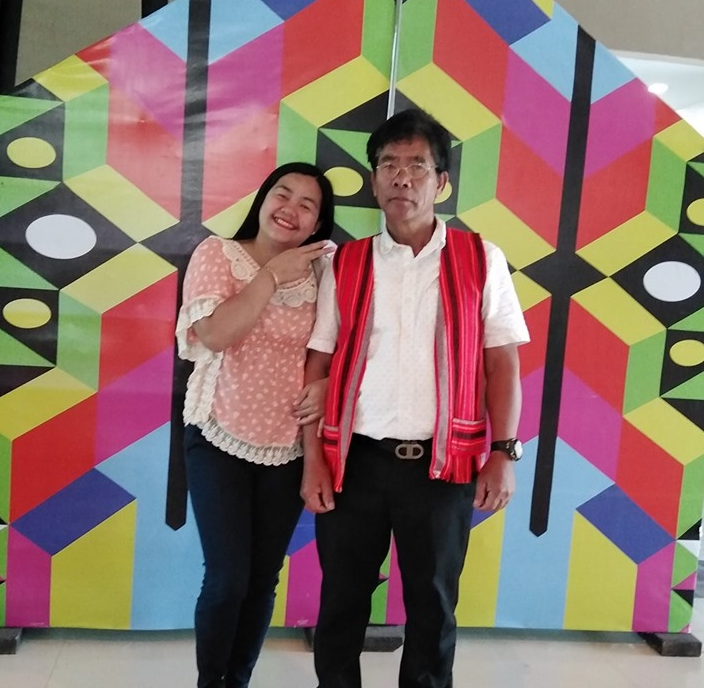 Mr. Toy-an was born in Kayapa, Nueva Vizcaya to a farmer father and a plain housewife mother. He was trained by his father to follow his footsteps, learned the art of planting crops and became skilled at cultivating the land his parents left. During the implementation of the CARP Law, the land left by his parents was declared as an agrarian land and covered by the said law. He was identified as an Agrarian Reform Beneficiary (ARB) over the subject land.
He met his wife Ana Baludbod a native of Tinoc, Ifugao, and an ARB like him while he was trading his crops in the Nueva Vizcaya Agrarian Trading (NVAT) in Bambang, Nueva Vizcaya. Having seven children to support, he was forced to avail of several loans where his creditors attached various personal properties of his as collateral until it reached a point where he can no longer pay his debts leading to the foreclosure of these properties due to loan arrearages. This led him to direct his children to apply for part time jobs to help him provide for their daily needs.
They were on the brink of financial straits until his family decided to work together and focused on the tillage and cultivation of the land. Mr. Toy-an then proactively participated in all DAR-initiated trainings and used them to his advantage. He surpassed poverty by actively engaging in farm practices through the assistance of DAR. He grabbed every opportunity to attend trainings conducted by DAR for ARBs, until he was able to seize a rare opportunity for her youngest daughter, Gloria Gatchalian to avail of DAR's scholarship program for children of ARBs. She earned the degree of Bachelor of Science in Agricultural Extension Education, with honors. She was immediately employed as a Contract of Service Personnel assigned in the Technical Assistance Services Division for ARBs, Farmers and stakeholders and eventually became a regular employee and enjoys being a public servant to assist those who are in need in the agrarian area.
Mr. Toy-an and his wife are now living comfortably with their children who are successful in their own rights. They have acquired real estate properties and they also own a sari-sari store, a networking business and other business ventures such as piggery and livestock raising. They are now settled in Tactac, Santa Fe, Nueva Vizcaya.
PIO Rocky John Reyes/SuAO Ma. Annette L. Romano