Living the Dream: The Vicenta Becina Story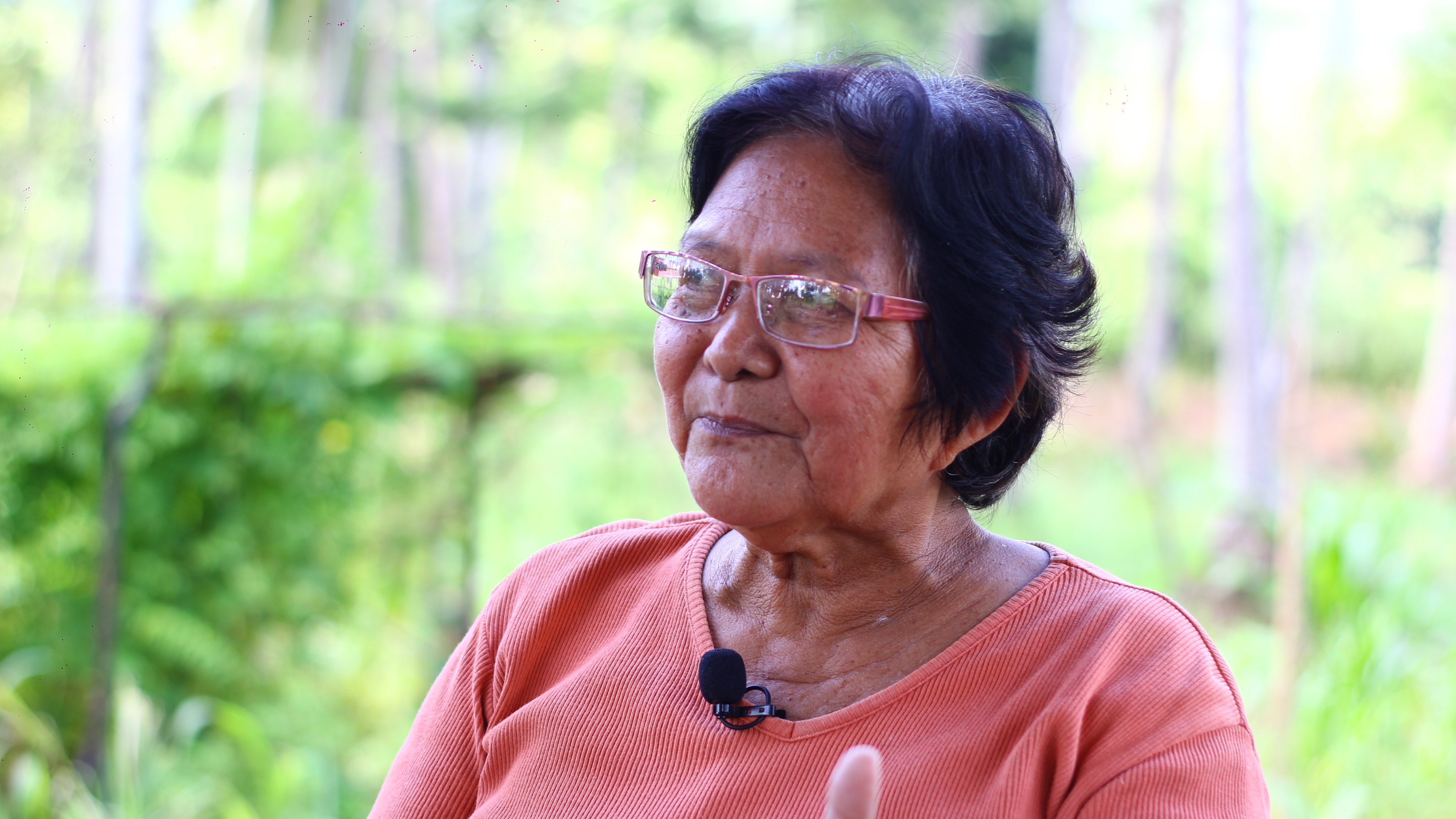 "I had always dreamed to till a land that I can call my own", she said exactly. "You cannot help but dream, life was very hard those days", she added.
Those days referred to year 1980 when Nang Besing, as fondly called, started cultivating a portion of a government-owned land in Brgy. Ima, Sison, Province of Surigao del Norte. Together with her husband, they put all their strength to make the land productive. Farming then was so primitive. Many hours of manual labor were put into use, from land preparation, to maintenance, up to harvesting.
Painstakingly, they had to properly manage the farm because it was the sole source of their income, Nang Besing said.
"No work, no eat was our way of life," she added.
A housewife, she busied herself tilling, farming and cultivating the said land as if it was their own. Over a decade later, to her profound joy, Nang Besing received her land from the Department of Agrarian Reform's (DAR) Comprehensive Agrarian Reform Program (CARP).
Three hectares.
"Right there and then, I know my dream is slowly folding to reality", she narrated, now tears are beginning to form in her eyes.
The DAR, under its land distribution program, awards a maximum of three hectares to qualified farmers. This is free for government-owned land like that of Nang Besings. Through a Certificate of Land Ownership Award (CLOA), Nang Besing's ownership became secure --- a happiness she cannot contain.
With so much inspiration and dedication, she doubled her effort especially that her four children were growing fast. The income from the farm is the sole source of for the family's basic needs and the children's education.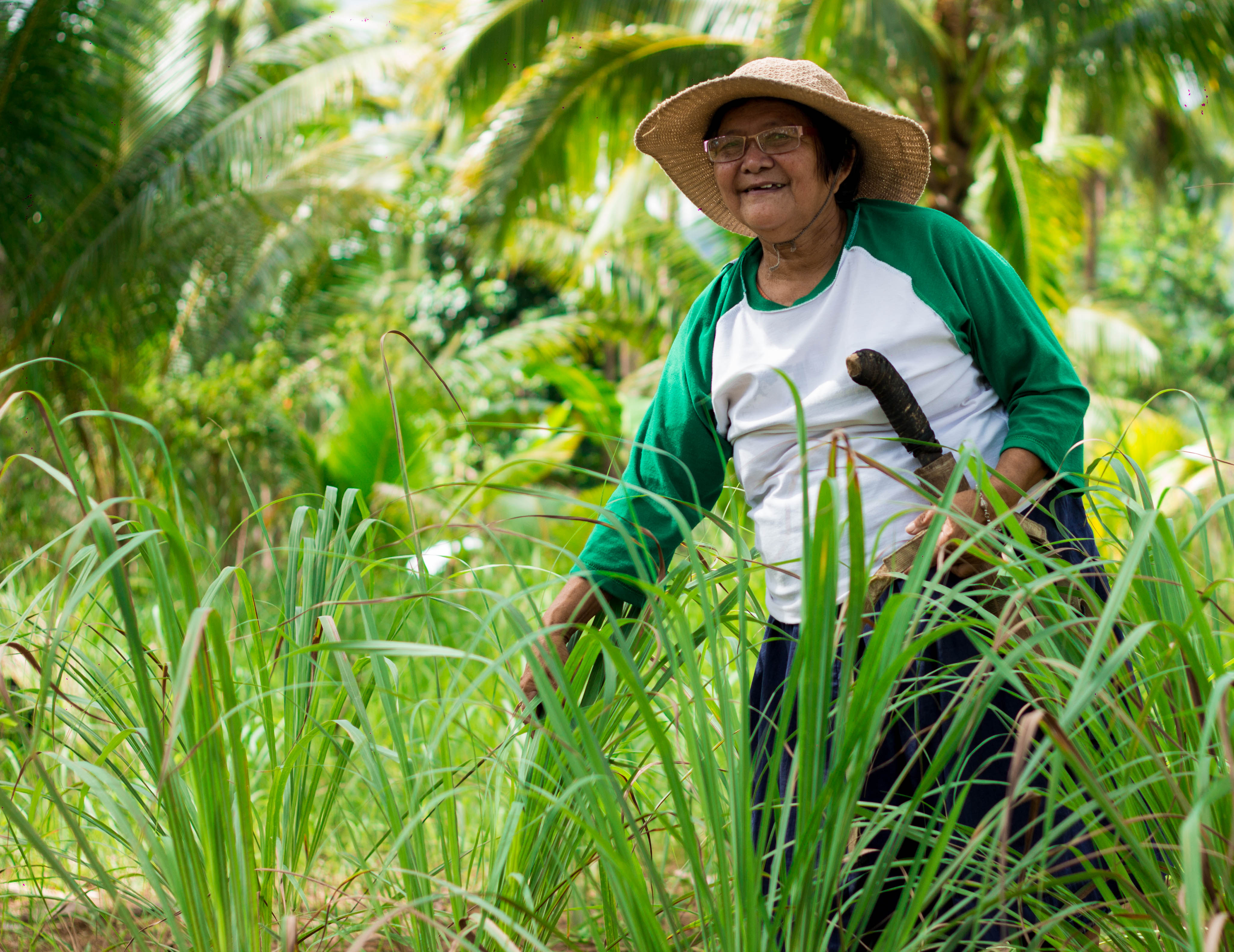 She started planting lemongrass in her farm.
On the sides, she made efforts to organize the women in her barangay to form an organization of their own so the birth of the Surigao Women's Integrated Socio-Economic (SURWISE). In 2007, Iwa form part of the GAMIT Agrarian Reform Community (ARC) and SURWISE became the Ima Women's Initiative Community Association (IWICA) with Nang Besing vas chairperson.
Nang Besing urged her fellow farmer-members to plant lemongrass in their farms because she saw an opportunity in lemongrass farming. In no time, the association was able to forge a marketing agreement with a Butuan-based businessman --- a direct buying arrangement.
With the help of other CARP-implementing partners --- the Department of Trade and Industry (DTI) and the Department of Labor and Employment (DOLE), and the Agrarian Production Credit Program of the DAR, Nang Besing and the IWICA women produced and developed the Lemongrass Essential Oil and IWICA Lemongrass Hydrosol --- the first and only of this kind of processed products in the whole of Surigao del Norte. The product, now being distributed and sold locally, not only provides income but slowly heals a sick past for Nang Besing and the other IWICA women.
"This is a dream lived", said Vicenta Becina.
-DARPO Surigao del Norte