Piso-piso to Php200-million: Memoirs of a farmer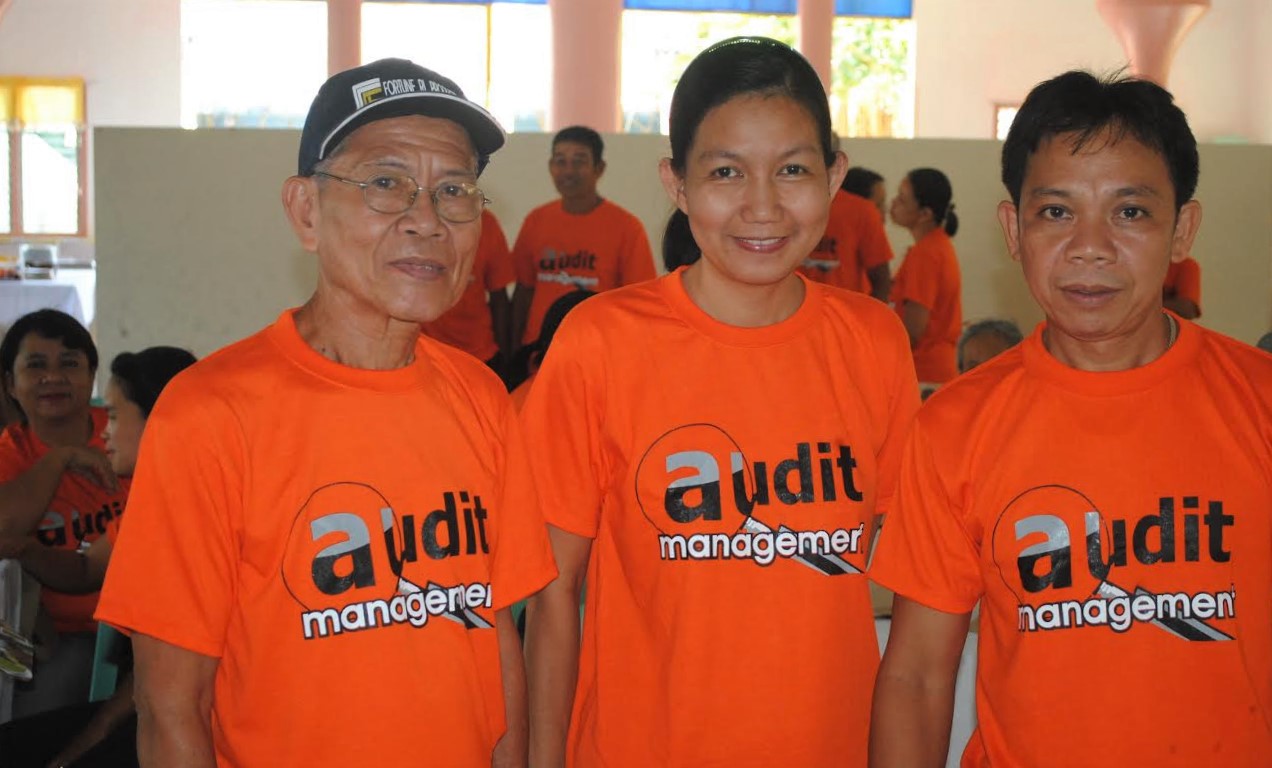 Comfortably seated on a monoblock chair, Tiyo Badong's aged but still sparkling eyes glow as he reminisced with pride about the place where he grew up and built his foundation, his family, and probably where he would like to be when his well-lived life comes to an end.
Tiyo Badong, whose full name is Salvador Flores Dugan Sr., is a 78-year-old agrarian reform beneficiary (ARB) from Maharlika Highway in Salvacion, Sorsogon City.
"I may be stuck in this place but it's my choice and I had a lot of adventures and achievements here. I was a witness as to how this small barangay became progressive and I played my role in helping our people, especially the Salvacion Farmers Development Cooperative (SAFADECO), grow from what it is today," he proudly said.
Tiyo Badong recalled that he became an ARB in June 1997 when he received his certificate of land ownership award for a 3,212 square meter agricultural land from the estate of Herminia Peralta, located in Salvacion, West District.
With this tract of land, he planted his roots and made memories that he cherished forever.
"I built my home there and started to establish myself by planting 30 coconuts and fruit-bearing trees. I never left Salvacion to explore as I relied on my awarded land while I served as a Barangay Councilor for three terms," he exclaimed.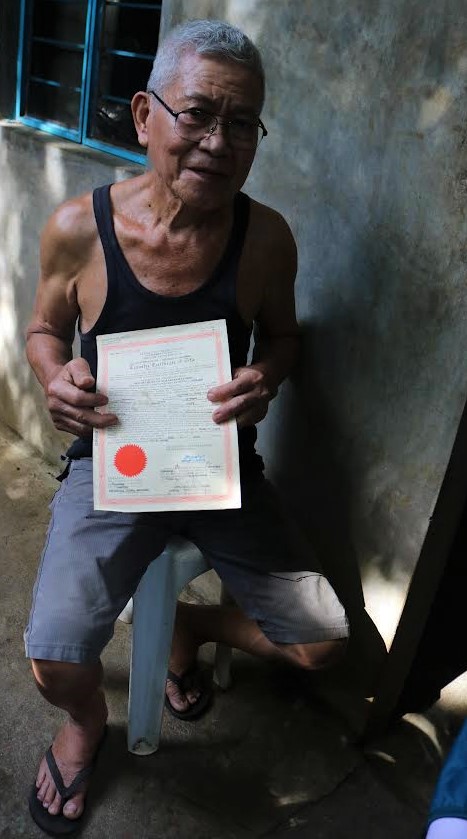 The land awarded to Tiyo Badong and his colleagues is part of the 10.1899 hectares parcel of the Peralta estate. The area is very strategically located in the heart of Barangay Salvacion which is traversed by the Maharlika highway.
Tiyo Badong said he was a father, a husband, a leader, a follower, a farmer, and a cooperative member. A role he assumed that molded him into what he is today.
He was very pleased with how a very small organization of farmers that was organized in 1992 has now more or less Php200 million worth of assets.
"In 1992, I was elected as treasurer of PAG-URUPOD cooperative, the now SAFADECO. We formed as an association of ARBs of Hacienda Pacheco in that same year. It had an initial membership of 16 during its registration with the Department of Labor and Employment," he said.
He was also in charge of being the first caretaker of the organization's first business, a small sari-sari store that sold household goods like rice, sugar, coffee, and other commodities that were the basic needs of the people, which was strategically placed near Barangay Salvacion's chapel.
"We were able to help small copra farmers and other members of the community by making available their household needs without going to the town proper. During these early years, we also bought copra from farmers, which we sold to other traders," he shared.
He remembered that for several years, they have sustained their simple enterprise but their income was just too small for the group members and their families. In their several years of operation, they have just earned more or less Php 20,000.00.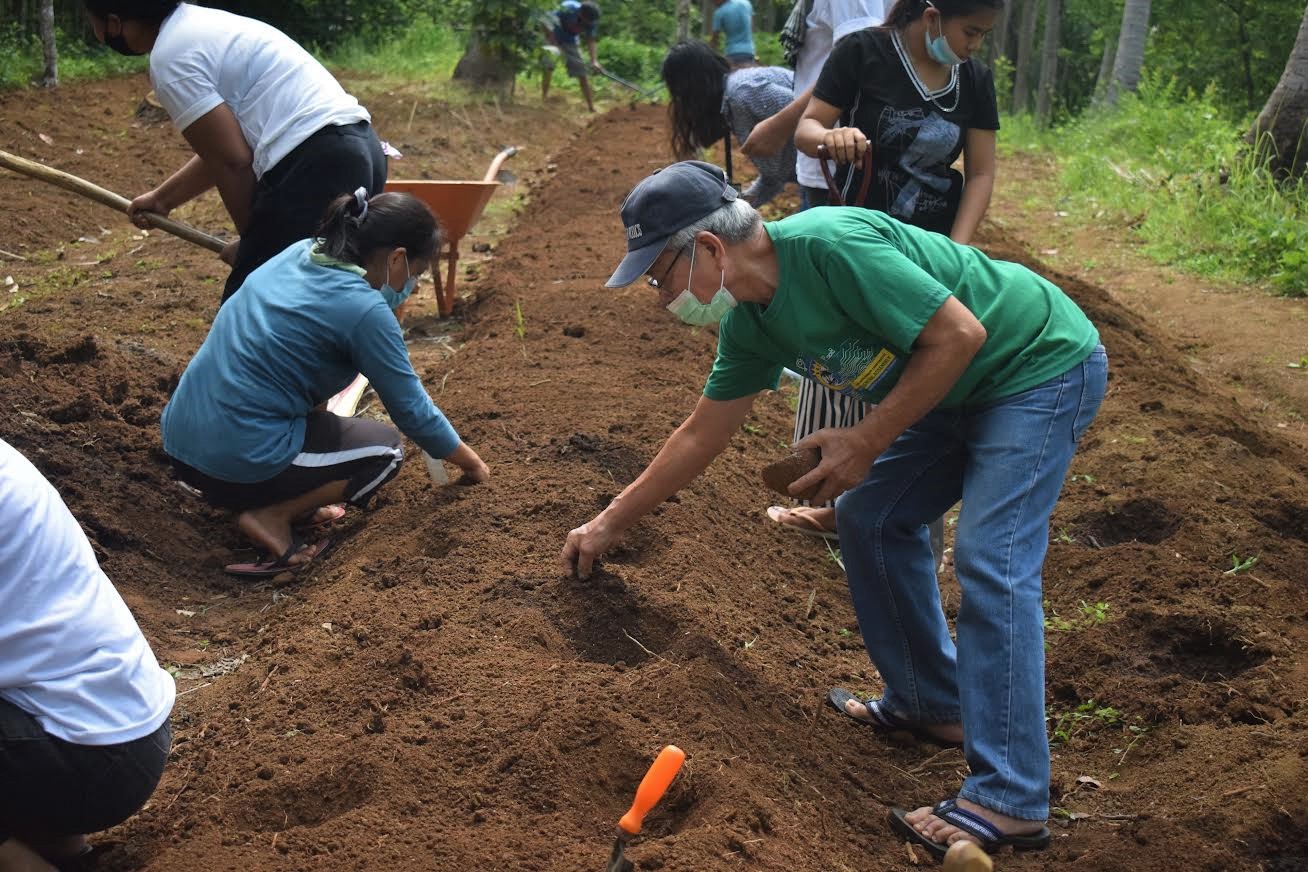 "With the help of my colleagues, we thought of every way to improve our operations. And worked doubly hard to make our coop succeed," he said.
Tiyo Badong boasted that he played various roles in SAFADECO – aside from his job as a treasurer and store caretaker, he also took part as a member of its committees such as Audit and Election, until he selflessly served as the cooperative's Chairperson in 2016 up to 2018.
"Modesty aside, they said that I played an important role in the development of the coop through the years. As they said SAFADECO will never be SAFADECO today without Tiyo Badong," he beamed.
Tiyo Badong disclosed that he and his colleagues in the association that time have tried several schemes just to earn additional working capital for their operations.
"We even started the famous, piso-piso savings challenge. This is when all members saved one peso every day to earn additional funding for our sari-sari store and copra trading enterprise," he said.
He also shared a funny trivia that a bottle of gin can be exchanged for a peso at that time as some of the members who can't bring one peso were given the option to bring with them a bottle of gin, instead.
"I would collect the bottles, clean them up, and in some instances would use them to repack cooking oil for retailing. At other times, I sold them to a junk collector in exchange for a meager fee. So, the rolling piso is not alone. It was accompanied by a rolling bottle of gin that we throw away after using," he exclaimed.
That's the beginning of their success, they were established as a micro- cooperative in 2001, then propelled an enormous leap of opportunities building unique and dynamic goodwill that led to amassing millions of assets, creating hundreds of meaningful employments, and organizing activities to give back to the community and the environment.
"In 2001, we registered with the Cooperative Development Authority (CDA) and changed our name from Pag-urupod to SAFADECO and in 2012, our coop was one of the 12 agrarian reform beneficiaries organizations (ARBOs) who benefited from the launching of the Department of Agrarian Reform (DAR)-NATCCO-Microfinance Innovations in Cooperatives in Agrarian Reform Areas (MICOOP@ARAs)," he said.
The NATCCO or National Confederation of Cooperatives (NATCCO) aimed to enable selected relatively weak agrarian reform community cooperatives to provide bank-like micro-financial services to the ARBs and the whole community through the Build-Operate-Adopt-Transfer scheme.
"I am proud that our simple gestures and practices may have contributed ripples of change for SAFADECO to achieve what it has achieved today," Tiyo Badong said proudly.
Jumping off as a barangay-level ARBO, it is now considered a large cooperative with more than Php200-million assets that offers a wide variety of services which include consumer stores, copra trading enterprise, money remittance, savings and credit, to name a few. It has around 10,000 members all over Sorsogon, Albay and Camarines Sur.
"We started as a small sari-sari store in Barangay Salvacion. Now, it has seven (7) fully- furnished branches in the City of Sorsogon, the municipalities of Gubat, Irosin, Bulan, Castilla, Pilar and Daraga in Albay. The prospect is to open new branches and satellite offices in Albay and Camarines Sur in 2022," he revealed.
Despite their success, Tiyo Badong reflected that without the support of DAR this cooperative and its members might not be successful in its endeavors.
"I am living proof that DAR improves the lives of the farmers. With their various support services, such as credit and financing assistance, agri training, farm inputs and machinery, among others, that were provided to us and the hard work and perseverance in cultivating our farms, me and my wife Flor, 76 years old, raised six (6), successful children," he said proudly.
As he sat back in his chair relishing the life he had, Tiyo Badong muttered: "I was respected by the farmers and community because of my being an ardent agrarian reform advocate. And as long as I can, I will always support my fellowmen through the help of the DAR." (By Rejel Guariña)