GIVING CREDIT WHERE IT IS DUE: How Panabingan MPC Turned Credit To Work In Its Favor
The Panabingan Agrarian Reform Beneficiaries' cooperative's story began on December 15, 2015 at its namesake home site Barangay Panabingan in San Antonio town, province of Nueva Ecija when thirty-eight (38) like-minded individuals took the collective step to attend an orientation regarding the formation of a cooperative.
The group underwent a Pre-Membership Education Seminar (PMES) on February 5, 2016 and was duly-registered with the Cooperative Development Authority by June 7, 2016. All these activities were conducted under the aegis and supervision of the DAR Nueva Ecija and thus the Agrarian Reform Beneficiaries' Organization could be considered as a true DAR Nueva Ecija baby.
Later on in 2021, the organization amended its name to more accurately reflect its growth and diversification: Panabingan Multi-Purpose Cooperative, the name used in this article for clarity inasmuch as it refers to one and the same entity.
Panabingan MPC, under the leadership of Chairman Petronilo Ucol, started with an initial share capital of a little over Php 19,000, a total subscribed capital of close to Php 80,000 and over Php 300,000 in authorized capital upon its registration in 2016 from which it funnelled funds to initially finance its re-lending business.
At a closer scrutiny, all of the figures are in stark contrast with 2021 data: a paid-up capital of about Php 4.5-million, subscribed capital of almost Php 18-million and an authorized capital of an all-time high of nearly Php 72-million which PMPC intends to realize by adopting a capital build-up (CBU) generation scheme or a policy of Php 2,000 per hectare per loan and additional Php 1,000 per hectare for dry crop harvest under the Agrarian Production Credit Program (APCP) and another scheme or policy for CBU generation under LBP regular lending which is Php 1,000 per hectare per loan plus Php 1,000 per hectare for dry crop harvest.
These schemes or policies which allow for a higher CBU generation amount as compared with the average Php 1,500 per hectare per loan will enable the cooperative to attain its paid-up capital faster.
From an initial membership of thirty-eight (38) in 2016, Panabingan MPC has grown into one hundred and sixty (160) warm bodies. While its re-lending business is still going strong, it has diversified its commercial interests into poultry production, truck weighing scale, rental of common service facilities, fuel retailing (diesel) - all of which generate income and will soon inaugurate its own gasoline station.
As of this writing, PMPC has already collected a total of close to Php 500,000 from one hundred and forty-five (145) member-savers. This stand-by fund is earmarked for providential purposes.
Through the APCP, Panabingan MPC has benefitted sixty (60) member-borrowers who availed of palay production loans totalling more than Php 11-million thereby financing over 250 hectares of agricultural lands.
Under LBP regular lending, the cooperative has financed 220 hectares of agricultural land by way of 63 member-borrowers who availed of nearly Php 10-million in palay production loans. In both instances, the credit policy being implemented by the ARBO is "collateralized".
Something unique and would serve as a best practice by Panabingan MPC that is worth emulating by other cooperatives is its system of credit collection through cash payment to either GM Bank or LBP Maharlika Highway Branch in nearby Cabanatuan City. The payer needs only to present the receipt to the ARBO as proof of payment. In this manner, it does away with handling large amounts of cash and all its attendant problems and temptations.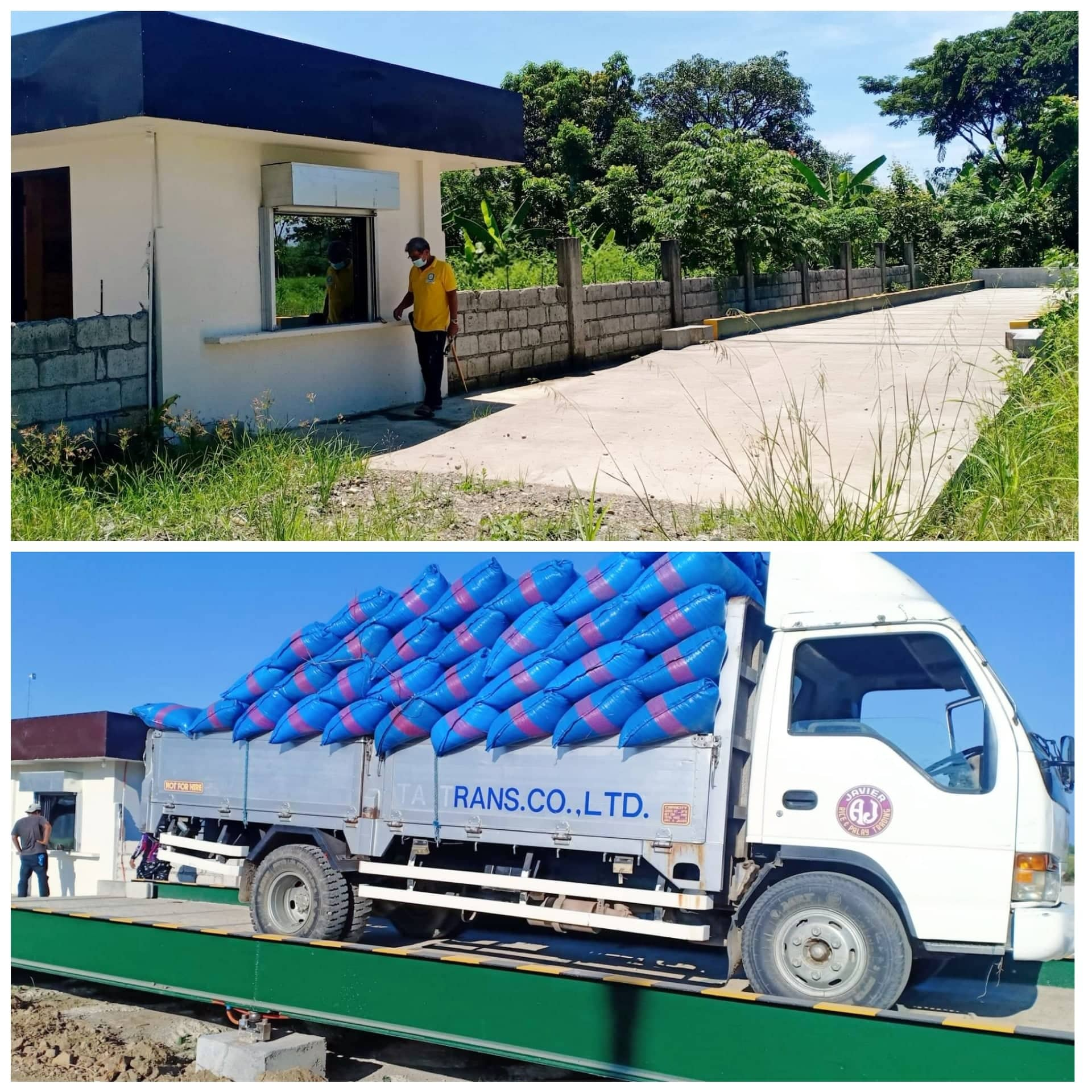 Panabingan MPC's growth from strength to strength can be attributed to the commendable work ethic of its officers and members, moving in unison towards the progressive development of their ARBO.
True enough, the cooperative has learned to cherish and nurture the support services it has received from the DAR, most notably financing from its credit facilities and invested the same for the betterment of the cooperative. By sheer dint of hard work and perseverance, the cooperative managed to amass enough resources to accumulate an impressive set of fixed assets: a 2.4-hectare piece of land upon which it successively built an office building, a multi-purpose hall, a warehouse, dryer, and a truck weighing scale.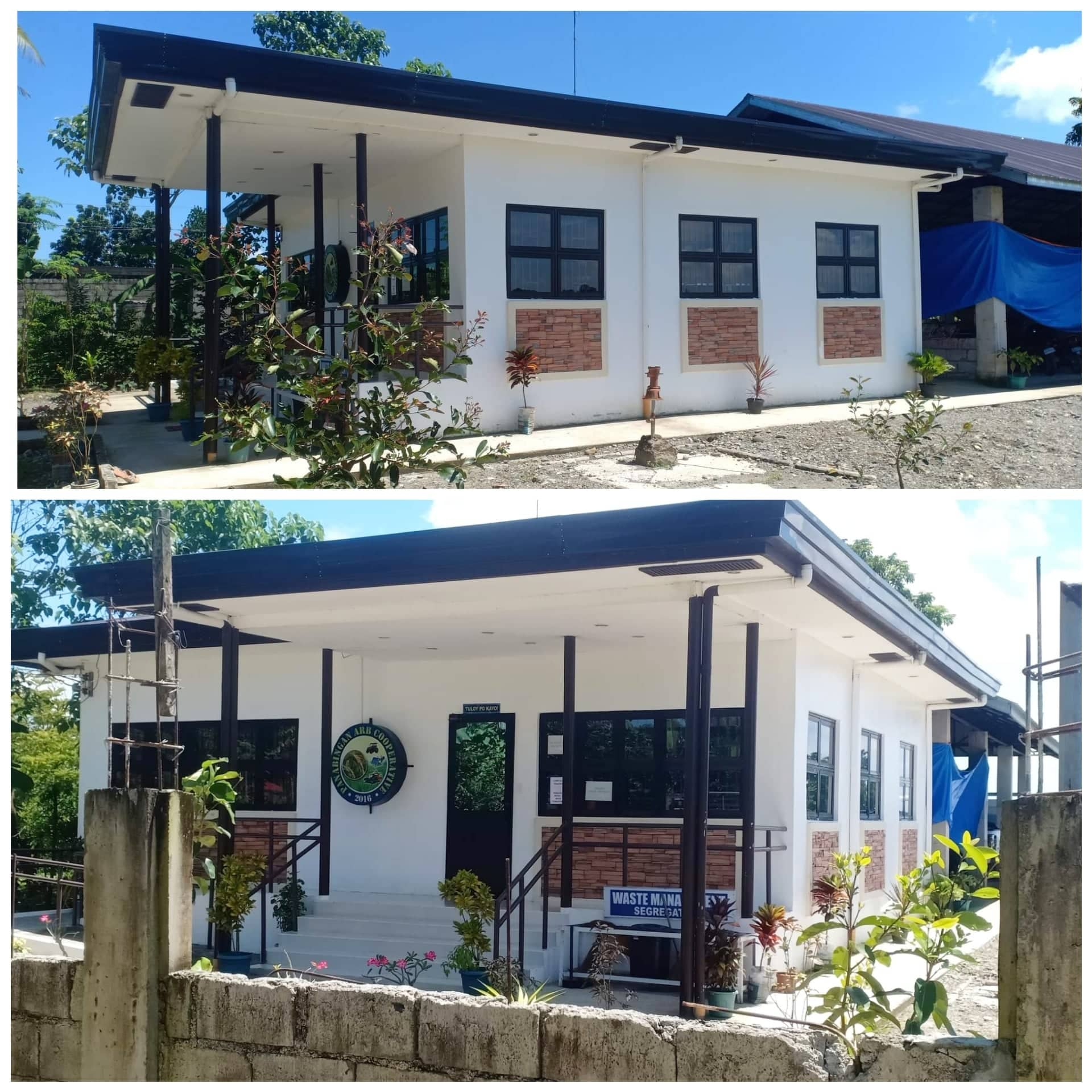 Panabingan MPC credits its success to five factors: 1) efficient implementation of policies of the cooperative; 2) constant reminder to each member of the importance of the cooperative; 3) harmonious relationship between the leaders and members of the cooperative; 4) orderly maintenance of the cooperative's financial books and records; and 5) continuous education and attendance to trainings and seminars, especially those conducted by the DAR Nueva Ecija, of its officers and members in their desire to keep up with the times and to apply new ways and learnings in the operation of their cooperative.
Sometimes credit can be an organization's downfall especially if it is not managed well. Panabingan MPC has shown that in the right hands and with the right mindset, credit can be a ticket to a brighter future (Walfrido Martinez, PIO-Nueva Ecija).
.