DAR launches farm business school in So. Cotabato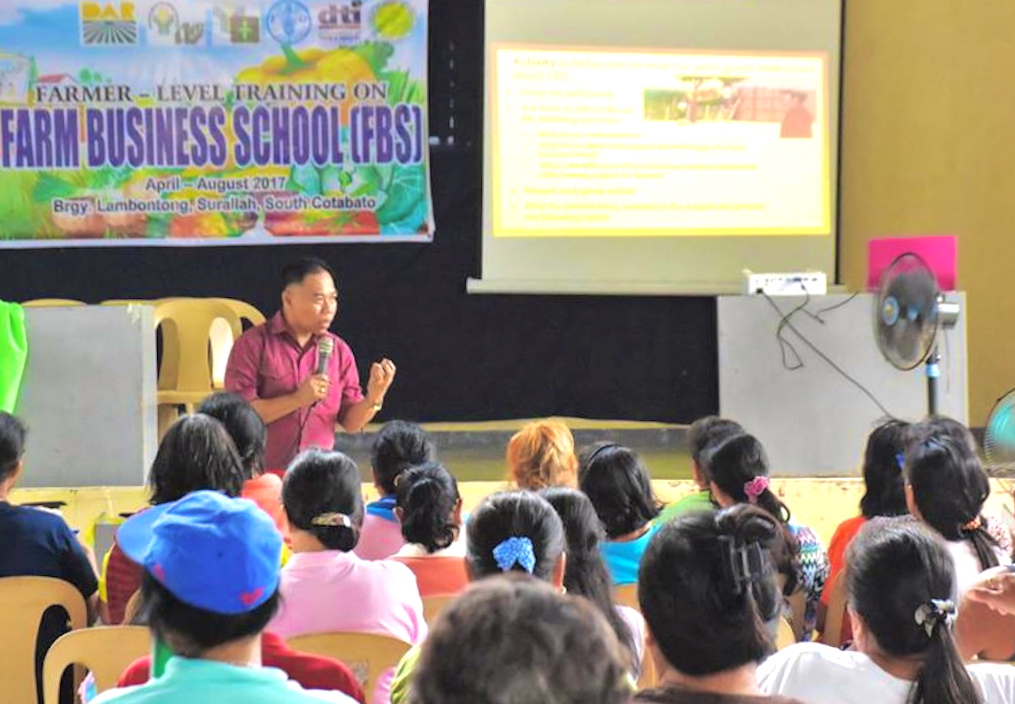 The Department of Agrarian Reform (DAR) in South Cotabato recently launched a Farm Business School (FBS) program in Brgy. Lambontong, Surallah to help farmers build knowledge and skills on agricultural business to make their farms more profitable.

This project came about after the DAR, with the Department of Trade and Industry, Department of Agriculture (DA), DA-Agricultural Training Institute, and the local government units signed a memorandum of agreement to help farmer-beneficiaries from Lambontong Vegetable Growers' Association (LAVEGA) increase their income.

The soon-to-be "farm-entrepreneurs" will undergo 25 sessions of farm business school for a 4-month period where they will learn the business side of agriculture using their own local environment as the FBS program takes the school to the farmers," FBS point person Melody A. Magbanua.
LAVEGA Chairman Ronaldo Domingo encouraged the members to see the program through to the end as he expects the FBS program to improve their standard of living through farming.



National FBS Coordinator Norberto Quite from the Bureau of Agrarian Reform Beneficiaries' Development of DAR Central Office, on the other hand, motivated the participants to use the knowledge they will learn from the FBS program as it would particularly benefit small holder farmers who not only in producing agricultural crops but also on how they can effectively market their produce.

The other stakeholders also pledged their full support to the program to guarantee its implementation and success.

Farm Business School in South Cotabato had its pilot launching in 2015 at Tampakan, South Cotabato, benefitting the POBUSILLA Multi-Purpose Cooperative, followed by the launching at Brgy. Luhib, Lake Sebu last year. A total of 63 farm-entrepreneurs have since graduated from the program.

Another Farm Business School will be launched by the DAR on May 5th of this year to benefit farmers from T'boli, South Cotabato. (By Kathleen Sespeñe-Pagayon)
#DAR4Farmers #Land4Farmers #PartnerForChange