86 farmers earn P2.2-M selling coffee beans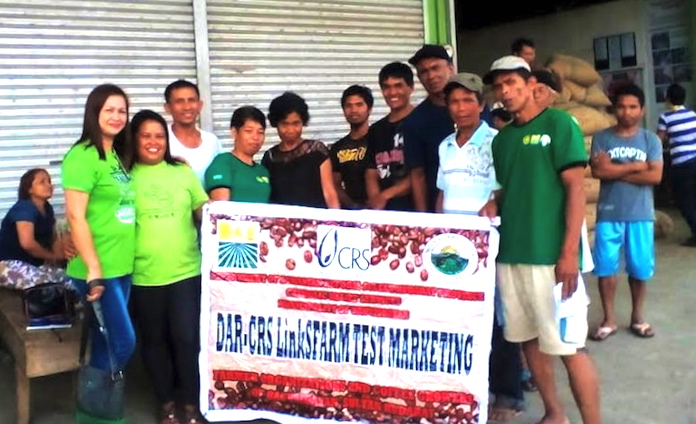 BAGUMBAYAN, SULTAN KUDARAT- Eighty six farmers from Bagumbayan town were exultant after collectively selling their harvested coffee beans for P2.2 million to a multinational coffee-buying company in Tagum City.

Project Facilitator Zeljik Psalm Maraon said farmers from the KM14 High Value Crops, Masiag Farmers and Coffee Growers, Monterverde Coffee Growers and Kanulay P4MP Association were able to harvest and deliver 28,689.33 kilograms of coffee beans.

"Through direct selling, the farmers earned a gross income of P2,215,360.13 from their consolidated coffee produce to Nestle Philippines," Maraon said.
He added that crucial to gaining more income were the incentives given by the company to the coffee farmers upon delivery of coffee produce.

"Nestle gave an incentive of additional P1.50 per kilo to the total kilograms of coffee beans delivered, and an additional P1 for every kilo of coffee beans passing the company's moisture content test," Maraon said.

However, he said most of the coffee beans delivered failed to meet the highest quality standard for coffee products.

"Only 3,259.48 kilograms or about 11.36% of the total delivery met the quality standard of grade 1, which has the highest buying price of P76.50 per kilo," he said.

"About 25,370.54 kilograms or 88.43% were classified under grade 2 which has an equivalent buying price of P74.50, while about 59.31 kilograms or 0.21% of coffee beans delivered were classified under grade 3 which has a buying price of P72.50 per kilo," Maraon added.

During the post-delivery assessment, the farmers agreed to aim for a grade 1 quality for their coffee produce.


The group also resolved to improve their practices in harvesting as well as in performing proper sorting, drying and floatation of coffee beans.

Chief Agrarian Reform Program Officer Rhea Marie Betque said the collective selling of coffee beans was a "test marketing" activity organized by the Department of Agrarian Reform (DAR) in partnership with the Catholic Relief Services (CRS) to eliminate local traders in the marketing chain.

"The farmers earning P2.2 million is a proof that our 'test marketing' was a success. By eliminating the local traders in the market chain, our coffee farmers gained incentives as an added value to their produce thus increasing their income," Betque said.

She added that the incentive given by the buying company is a big help in defraying hauling costs of coffee beans from Bagumbayan to Tagum.