DAR, Italian agency turn over support projects to Sarangani ARC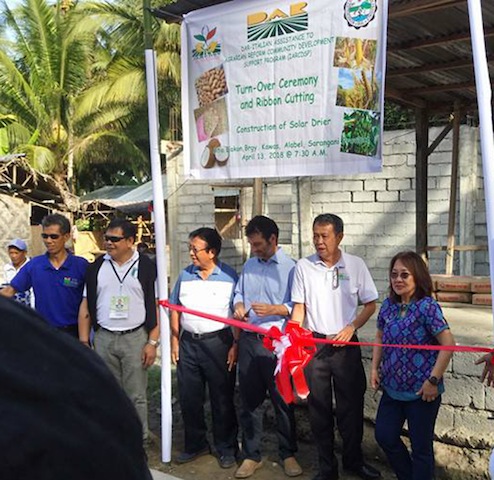 GENERAL SANTOS CITY – A farm-to-market road (FMR), solar dryers and potable water system were recently turned over by the Department of Agrarian Reform (DAR) to the local government of Alabel, Sarangani under the DAR Italian Assistance to Agrarian Reform Community Development Support Program (IARCDSP).

DAR Undersecretary for Foreign Assisted and Special Projects Sylvia F. Mallari said two FMRs and 10 solar dryers were constructed in two Agrarian Reform Communities (ARCs) in the area.

The two ARCs include the KAWAS ARC that covers Barangay Kawas and the BATODO ARC which comprises the villages of Baluntay, Tokawal and Domolok, all in Alabel town.

Mallari said the project will directly benefit around 3,450 households in said barangays.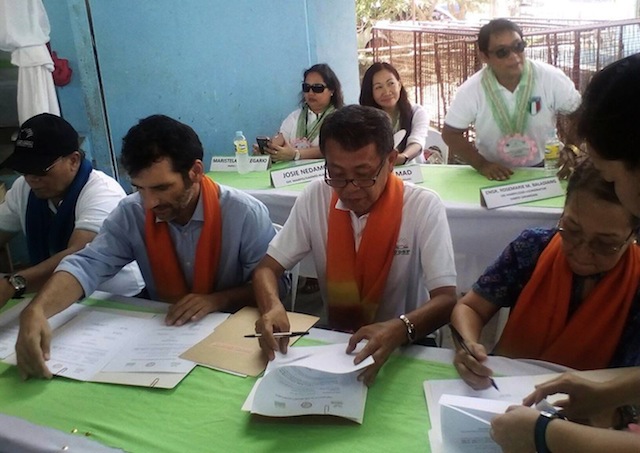 An expansion of the potable water system (Level 2) in Kawas ARC was also opened that will benefit 804 households in the area.

Mallari expressed her deep gratitude to the people of Alabel for the opportunity they have given to serve them.

"Seeing the projects, it is what the people really need, convey the spirit of true service, and it is the reason why DAR is there for them", she said.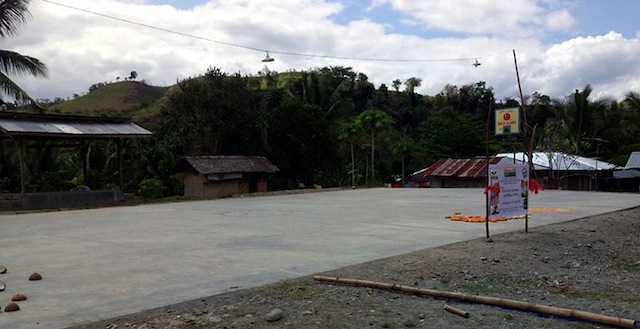 In his message during the turn-over ceremony, DAR- IARCDSP Chief Technical Advisor Carlo de Rosa attributed the success of Italian peace projects in ARCs on the cooperation among various players.

Implementation of IARCDSP projects, he added, has truly reached its intended beneficiaries.

The local government of Alabel, through Mayor Vic Paul M. Salarda extended gratitude as he accepted the DAR-IARCDSP projects.

Salarda also urged his constituents to take care of the project in such a way that the future generations will enjoy them.
Lombo Callalo, 71 years old and a resident of Sitio Datal Mutag, Brgry. Domolok thanked the government for the 450 square-meter solar dryer which will benefit the purely farming community by reducing post-harvest losses.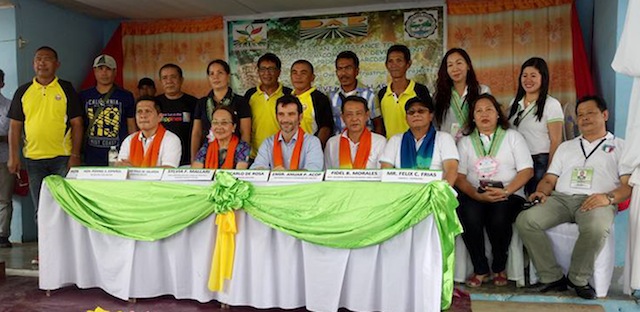 "Dugay na mi naghandum ug solar dryer, kalipay namong dako kay niabot ang DAR, Italian (We have been hoping to have a solar dryer for a long time. We are so grateful through DAR, Italian [agency] that we finally got one)", said Rogel Malayon, Purok Chairman of Sitio Datal Conde, Domolok.

Strengthening of ARCs through the provision of support projects and services is among the thrusts of the administration of President Rodrigo Roa Duterte.

Engr. Anuar P Acop, the National Project Coordinator of DAR-IARCDSP emphasized that as project implementers, they get satisfaction and happiness upon seeing its positive impacts on the lives of the beneficiaries.

Of the ₱20 million total project cost, Engr. Rosemarie M. Baladiang DAR-IARCDSP Community Infrastructure Development Support (CIDS) coordinator explained that 50% came from DAR-IARCDSP while the other 50% was derived from the Local Government Unit of Alabel, Sarangani.

The newly turned over projects were under the phase 1 of the DAR-IARCDSP. Another batch under the phase 2 of infrastructure projects worth ₱70 million will be constructed and eventually turned-over in the area next year. (Agnes R. Torino, DAR-Sarangani)
#AgrarianReform #DAR4Farmers #Land4Farmers #ComfortableLifeForAll #PartnerForChange #CARP@30:DARe2Change