DAR hands over P1.5 M post-harvest facilities to farmer groups in North Cotabato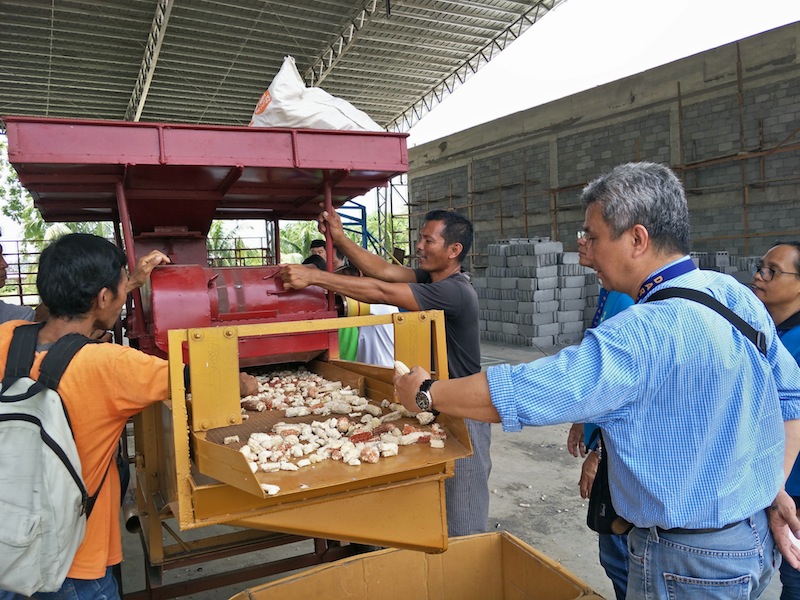 Libungan, North Cotabato – Five farmer organizations in Libungan town recently received corn post-harvest facilities with a combined value of P1,590,000 through the Mindanao Sustainable Agrarian and Agriculture Development Project (MinSAAD), a foreign-assisted project under the Department of Agrarian Reform (DAR).

Eduardo Suaybaguio, MinSAAD Project Manager, identified the five Peoples' Organizations (POs) as Palao Farmers' Association, Kitubod Farmers' Association, Kiloyao MRDP-CFAD Consortium, Cabpangi MRDP-CFAD Consortium, and Sinapangan Farmers' Association.

Each of the four farmer groups received one unit corn sheller amounting to P120,000 while the Palao Farmers' Association, as the lead PO, received the one unit corn mill, one unit corn sheller, one unit weighing scale, and one unit moisture tester with a combined amount of P1,110, 000 million under the corn production, processing, and marketing sub-project of DAR-MinSAAD.

"The provision of these facilities will surely help more than 250 corn farmers toiling more or less 2,030 hectares. Aside, from these facilities, DAR-MinSAAD also ensures that recipients are consciously and organizationally prepared to accept, implement and sustain the projects given to them," Suaybaguio said.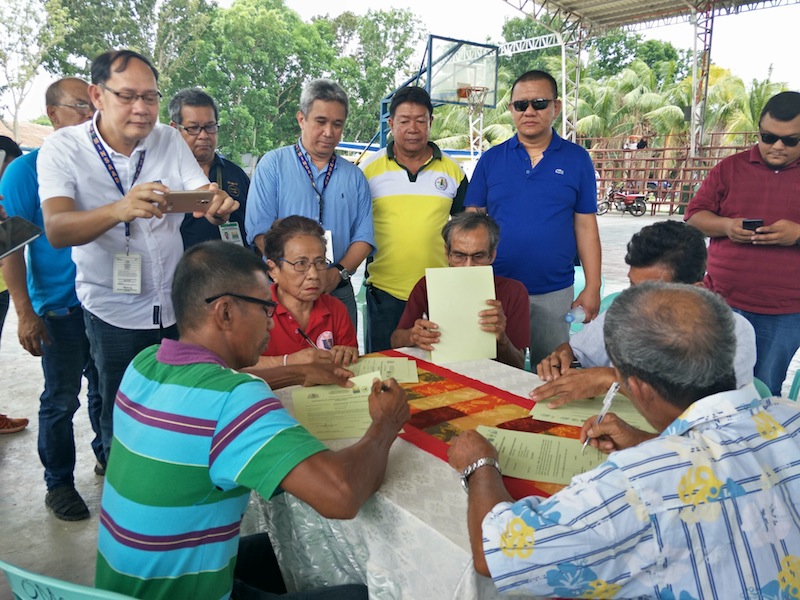 In his message, Suaybaguio reiterated that DAR-MinSAAD has extended the best way to capacitate the recipient organizations to be critically aware and meticulous in accepting the equipment that adheres to the specifications of the project.

He further said, "POs should manage the project well to generate more income and to buy additional units of corn shellers and other equipment to cater more farmers in their respective areas and adjacent barangays."

Strengthening of Agrarian Reform Beneficiaries (ARBs) is among the priorities of the administration of President Rodrigo Roa Duterte.

President Duterte recognized the role farmers on food security, thus, the government, especially the DAR, will not only focus on emancipating them from the bondage of tenancy but also provide them with support programs and services.

Christopher Cuan, Libungan Municipal Mayor is thankful to DAR for choosing their municipality as a partner in the implementation of the MinSAAD project.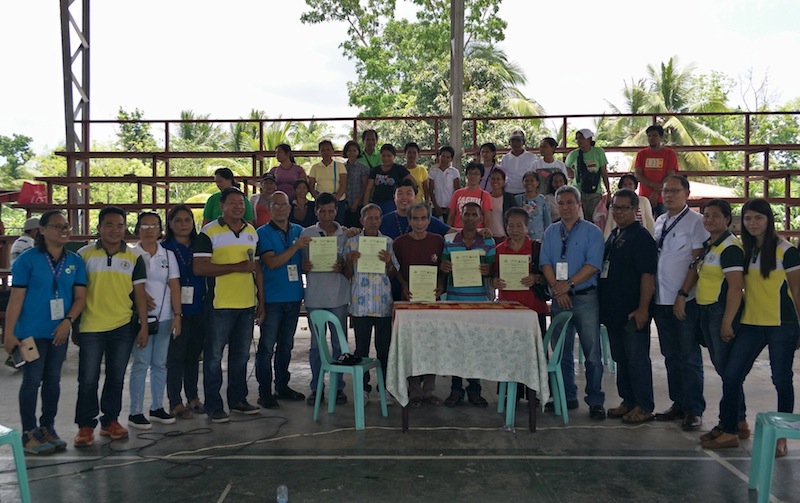 "Finally, the project has been realized and I appreciated those who extended their efforts in making this project a reality for our farmers. This project is a big help to the farmers and to the whole community who depend on their living on corn farming," Cuan said.

Mayor Cuan reminded the POs to be responsible for managing the projects given by DAR-MinSAAD and other government agencies because these projects come from the government to alleviate their lives from poverty.

He also assured DAR that the local government unit of Libungan is also working its best to implement projects that support and corresponds to the need of the community such as farm to market road to provide better and greater accessibility especially in the delivery of agricultural services and ecotourism.

Meanwhile, after receiving the turn-over certificate, Pedro Bayog of Palao FA expressed his gratitude to DAR-MinSAAD and LGU Libungan for the assistance in the form of corn post-harvest facilities.

"In behalf of the recipients' POs, we commit to manage and sustain the project to the best that we can. We will try hard to make these facilities as instruments to improve our lives and the community," Bayog said.

The recently turned-over project was part of the Php4.7 million corn post-harvest facilities under the corn production, processing and marketing sub-project of the DAR-MinSAAD project for five peoples' organization in Libungan, North Cotabato. [Rodel D. Orejudos. ARPO I/PIO Designate]
#AgrarianReform #DAR4Farmers #Land4Farmers #ComfortableLifeForAll #PartnerForChange #CARP@30:DARe2Change