DAR passes first acid test for proposed 2020 budget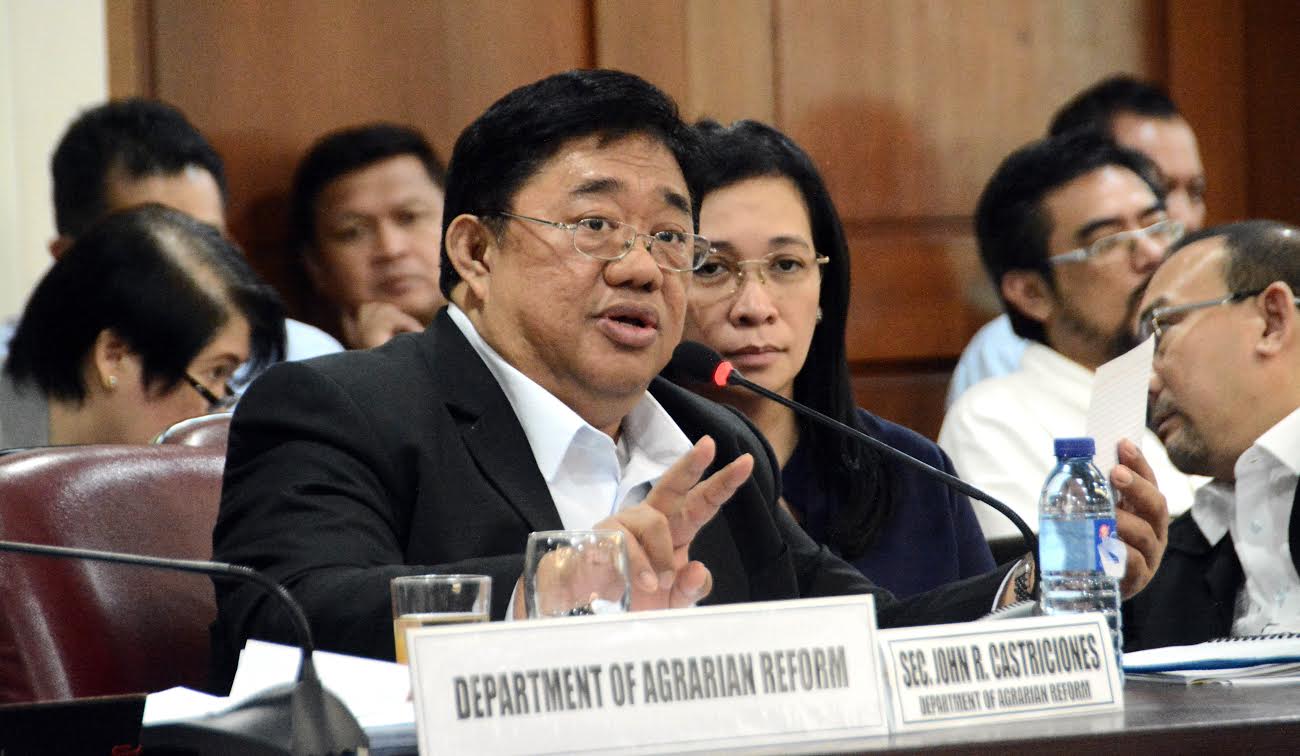 The Department of Agrarian Reform (DAR) passed the first acid test for its proposed P8.426-billion budget after Secretary John R. Castriciones enlightened inquisitive lawmakers during the House committee hearing about its expansive role in promoting social justice and spurring rural development.
The proposed 2020 budget is up three percent from last year's P8.202 billion.
Castriciones justified the proposed budget by citing Executive Order No. 75, which "places under the coverage of the Comprehensive Agrarian Reform Program (CARP) all idle government-owned agricultural lands."
DAR Undersecretaries Luis Meinrado Pangulayan of the Legal Affairs Office, Lucius "Junjun" Malsi of the Finance Management and Administration Office, Emily Padilla of the Support Services Office, and Bernie Cruz of the Foreign Assisted Special Project Officeably supported Secretary Castriciones as they took turns in convincing the lawmakers about the many programs lined up for next year.
Castriciones said that from 1972 to June this year, around 4.8 million hectares of agricultural lands, 2.7 million hectares of which are privately owned, have already been distributed to some 2.87 million agrarian reform beneficiaries.
Still up for distribution are 544,327 hectares, 504,362 hectares of which or 92.66% are privately owned lands, he said, a seemingly herculean task due to the strong resistance from landowners.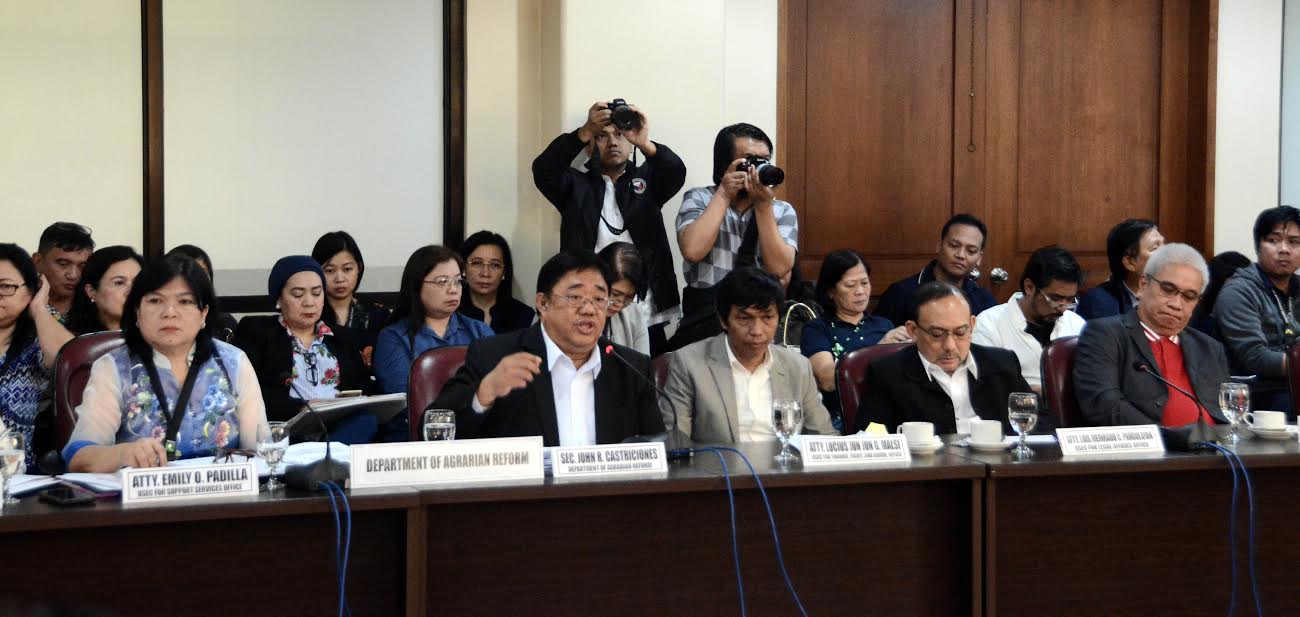 Castriciones said the DAR is confident that it could carry out President Rodrigo Roa Duterte's marching order of finishing the land acquisition and distribution on or before the end of his term in 2022.
Castriciones said efforts are also intensified to deliver timely support services to agrarian reform beneficiaries to ensure that the farmlands awarded to them would be harnessed to their maximum potential and make the rural communities "vibrant and self-reliant."
The DAR chief also vowed to fill up all vacant positions in the Department before the end of the year "to give all our staff the motivation to give their best" in serving all stakeholders of the government's land reform program.
#AgrarianReformPH #LandTenureSecurity #AgrarianJusticeDelivery #SupportServicesDelivery