Agrarian organizations undergo seminar-workshops on CCAA, DRRM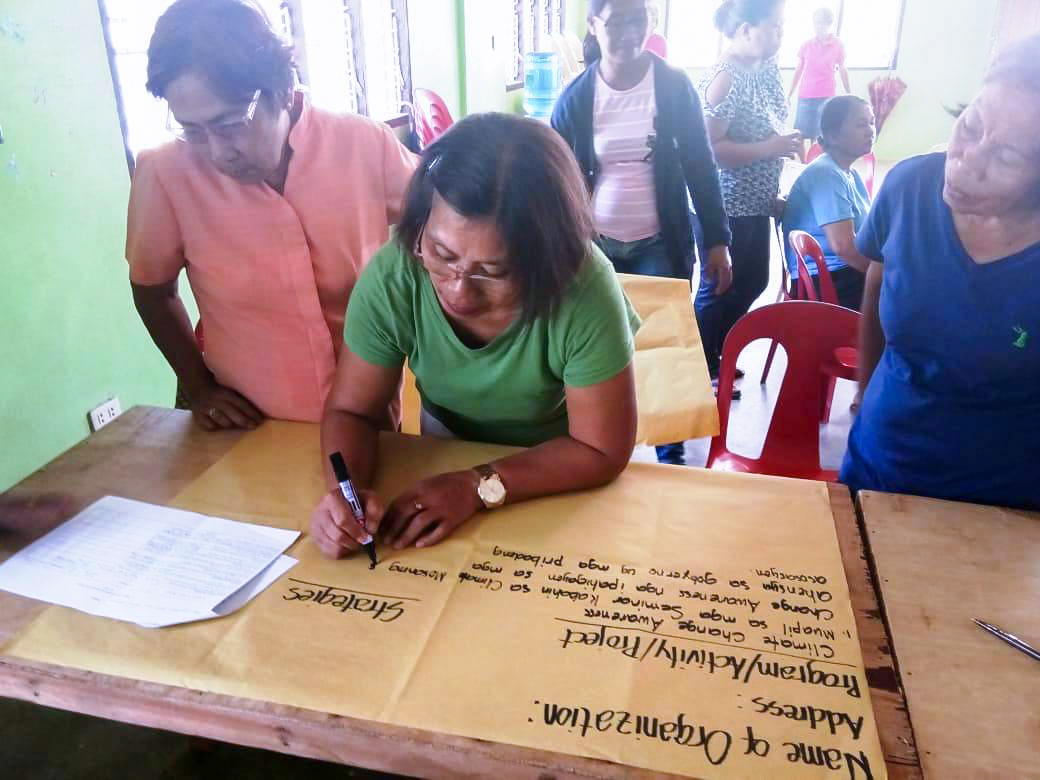 Surigao City -Assisted agrarian reform beneficiaries' organizations (ARBOs) of DAR Surigao del Norte (DAR-SDN) underwent recently a series of seminar-workshops on climate change awareness, and disaster risk reduction and management conducted by DAR-SDN's Program Beneficiaries Development Division. The said seminars were all conducted in Brgy. Cabugao in the municipality of Bacuag, this province.
On June 8, 2019, three ARBOs were participants of the seminar-workshop on climate change awareness and adaptation. The seminar gave the participants additional knowledge on awareness-building and adaptation on climate change so organizations in the communities can better cope with the adverse impacts of climate change.
"I am hoping that what we have formulated in our climate change plan as an organization, we can apply it also in our own households and as concerned individuals of our barangay" said a hopeful Sabina C. Honor, President of PAFA, when asked about her insights of the activity.
Meanwhile on June 11, 2019 the same agrarian organizations underwent the seminar-workshop on disaster risk reduction and management. Participants were introduced to preventive measures and taking control of the situation should a disaster strike.
"I am thankful for this seminar because it opened our eyes that we need to plan ahead and be aware specially that our office and processing building is prone to flooding. We need to lay our measures to prevent the risk in dealing with natural calamities" said Perla B. Raganas, the chairperson of CAFIFACOCO.
At the end of each workshops, the ARBOs were able to formulate their one-year operational plan for Climate Change Awareness and Adaptation, and Disaster Risk Reduction and Management, respectively.
The ARBOs were the Cabugao First Farmers Agra Consumers Cooperative (CAFIFACOCO), Cabugo Multi-purpose Cooperative (CAMCO), and Pagao Farmers Association (PAFA).