DAR hosts international fora on rural development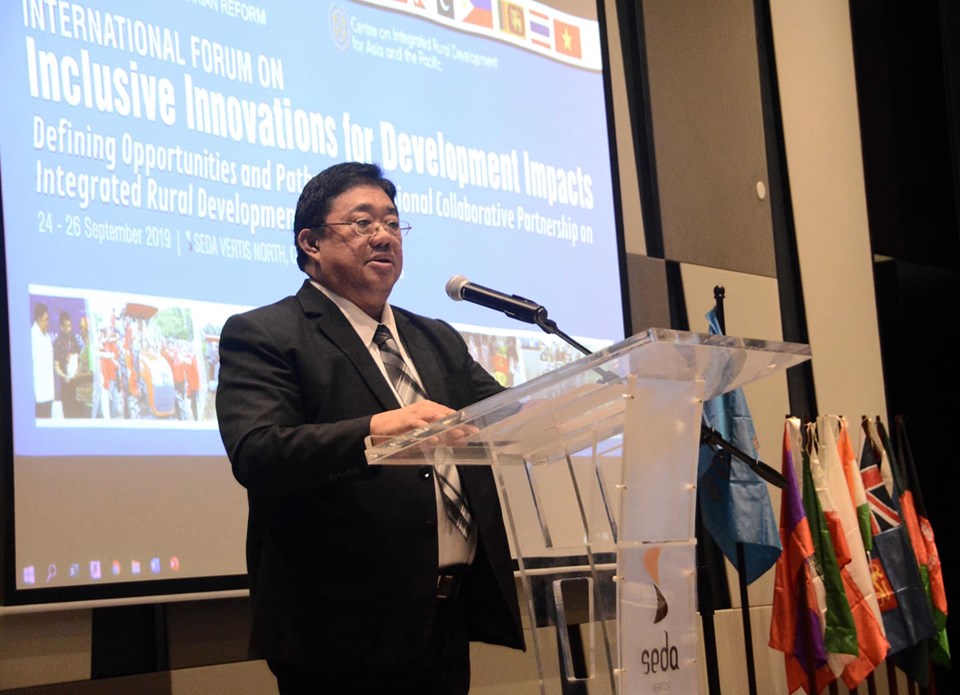 "We may be coming from different countries and that the manifestation of poverty may have different contexts but still we should find value by coordinating our initiatives and experiences."
This was the message of Department of Agrarian Reform (DAR) Secretary John R. Castriciones at today's opening of an international fora hosted by the agency in collaboration with the Centre on Integrated Rural Development in Asia and the Pacific (CIRDAP), composed of 15 member-countries.
The DAR chief encouraged participants to share how each country gained significant advances in poverty reduction so that others may draw strength and strategies from their learnings and best practices and embrace them for improved programs and policy measures.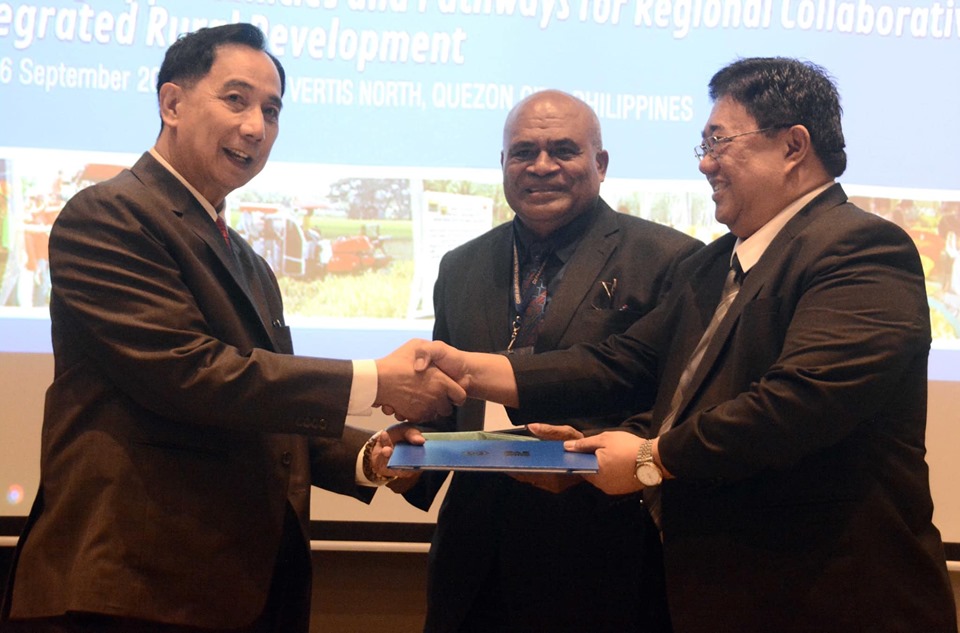 "We wish everyone will be engaged in the discussion of relevant themes, concerns and identify prospects or leads for cooperative action to further the objectives of agriculture, agrarian reform and rural development," Castriciones said.
"Being bonded together in a regional inter-governmental body in CIRDAP, the countries of the Asia-Pacific region are facing similar challenges and concerns that require all our governments to find ways to reduce poverty, increase food production in a sustainable manner, and enhance food security to improve the quality of life of our people," he added.
The event intends to raise awareness on innovative approaches adopted by governments, private sectors, and other stakeholders in support of the promotion of sustainable rural livelihoods in the region.
Agriculture Secretary William Dar and CIRDAP Director General Tevita Boseiwaga Taguinavulao graced the event, along with representatives of the 15 member-countries (Afghanistan, Bangladesh, Fiji, India, Indonesia, Iran, Lao PDR, Malaysia, Myanmar, Nepal, Pakistan, Philippines, Sri Lanka, Thailand, and Vietnam) and delegates from government agencies, the private sector, non-government and civil society groups, and farmers' organizations and cooperatives.
The fora, with the theme "Defining opportunities and pathways for regional collaboration partnership on integrated rural development," will be held until September 25 in SEDA North Vertis Hotel, North Avenue, Diliman, Quezon City.
#AgrarianReformPH