50 DIFFERENTLY-ABLED ARBS ENLIGHTENED OF THEIR RIGHTS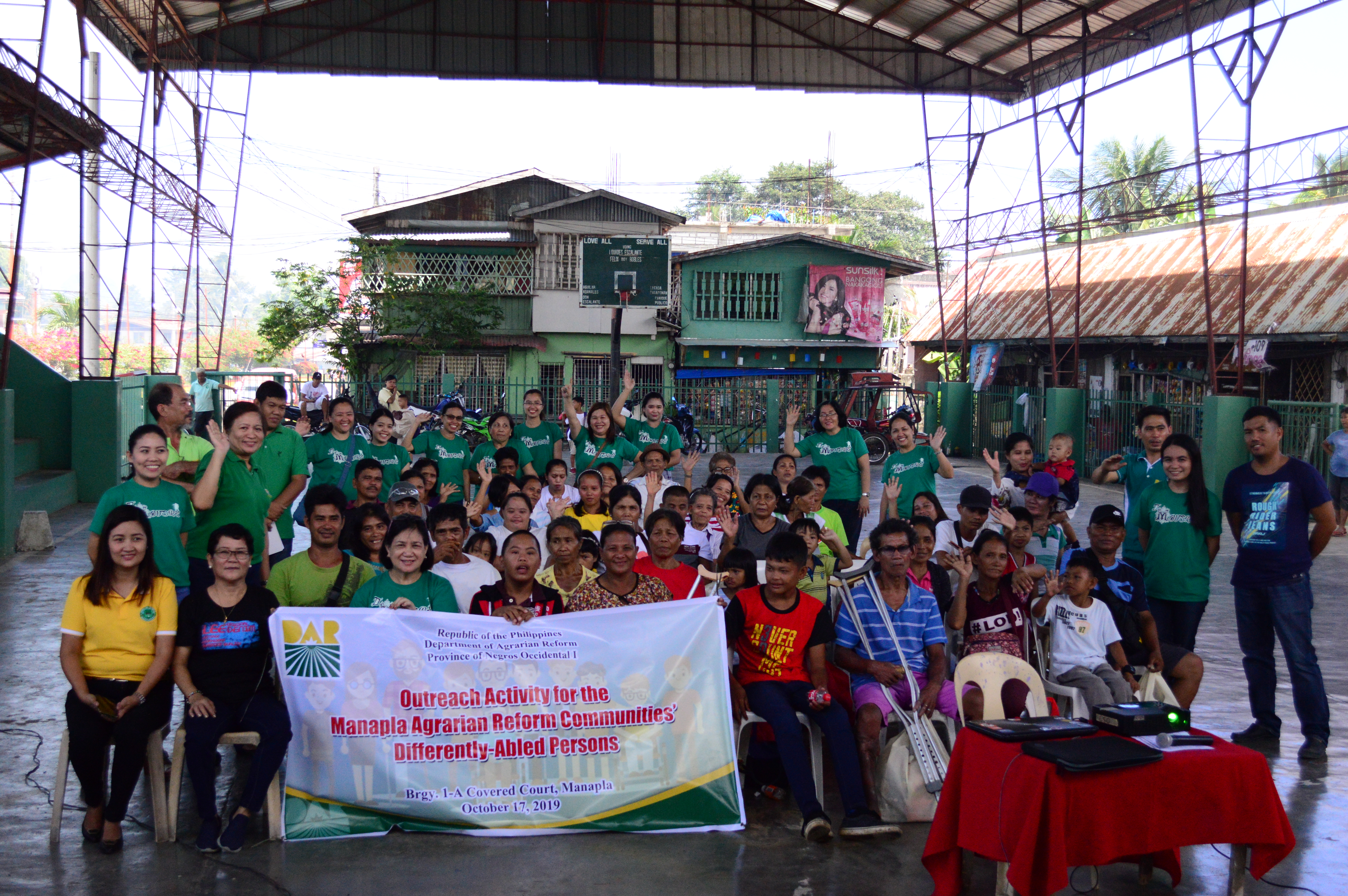 Fifty differently-abled members of various agrarian reform beneficiary organizations of Manapla gathered for an outreach activity and familiarization of their rights and privileges, last October 17, 2019.
The Department of Agrarian Reform - Province of Negros Occidental 1, assembled a number of its ARBO members with special needs at Barangay 1-A Covered Court in Manapla for an orientation on Republic Act No. 7277 otherwise known as Magna Carta for Disabled Persons.
Ms. Kathleen Mae P. Trocio, Social Welfare Officer III of Department of Social Welfare Development-Manapla discussed the salient features and other purposes of the said republic act.
Participants were from the different farmer associations in namely Barangay San Pablo Farmers Association, Merian Small Farmers Association, Small Upland Farmers Development Association, Candelaria Agrarian Reform Cooperative, Candelaria Farmers Association, and Hacienda Sto. Nino United Farmworkers Association.
There were various topics discussed during the orientations. Among these were provision of rehabilitation, self-development and self-reliance, equal rights and access to employment, education, health, and other auxiliary social services, fare and grocery discounts, as well as fines and penalties for bullying. DAR also gave gift packs to the differently-abled ARBO members with goods essential for their daily needs.
The assembly was anchored to one of the three major final outputs of the program, the coordinated delivery of essential support services to the farmers to help improve their quality of life.
The said activity was also attended by Helen Belocora, representative of Mayor Manuel M. Escalante III and Kagawad Luz Escarda, Committee Head of Persons with Special Needs - Barangay 1-A.