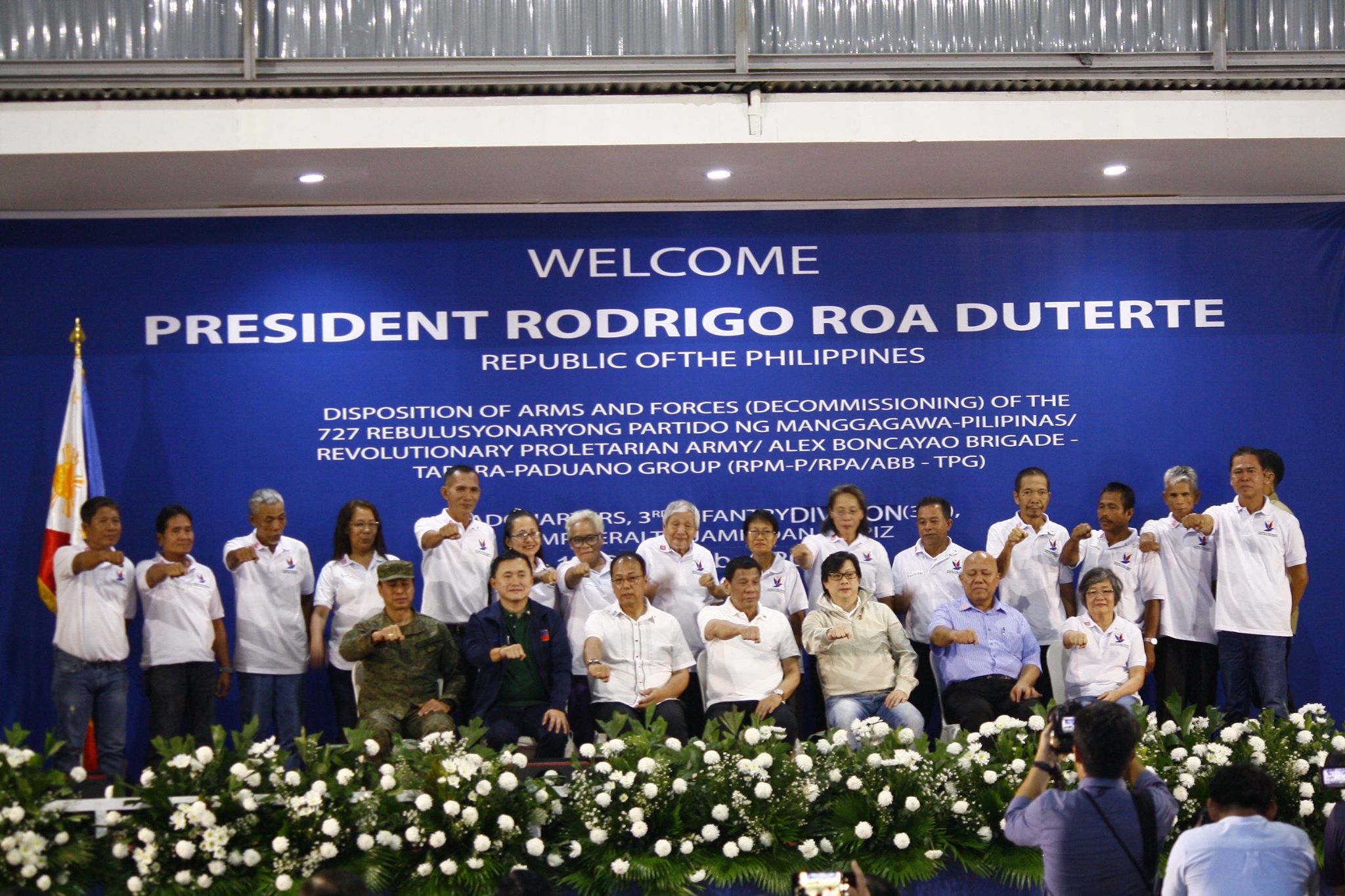 September 19, 2019 is a date to remember for the 727 rebel returnees who chose to give it another try with the government after several years of insurgence and relentless defiance. With President Rodrigo Roa Duterte (PRRD) personally gracing the activity, the rebels were assured of assistance and necessary help as they decide to start anew.
During the event, the Kapatiran (the government-organized name for the 727 rebel returnees) witnessed the decommissioning of their old firearms to make manifest that they are also serious in embracing change.
Moreover, several government agencies pledged partnership with the Kapatiran in their quest to live a normal life. The Department of Agriculture (DA) which provided for the availment of vegetable seeds, chicken, fruit trees seedlings, rice, corn, and native pigs; the Department of Environment and Natural Resources (DENR) which gave a Community-based Forest Management Agreement; the Department of Labor and Employment (DOLE) which provided for the entitlement to livelihood projects; Department of Social Welfare and Development (DSWD) which gave a Php 25,000 assistance to every members of the Kapatiran; the National Housing Authority (NHA) which provided for several housing units to the Kapatiran; the Philippine Health Insurance Corporation for the PhilHealth medicards; Technical Education and Skills Development Authority (TESDA) for the certificates of completion to trainings that some Kapatiran members underwent; and Department of Agrarian Reform (DAR) which was reminded of its LAD-Free commitment among others.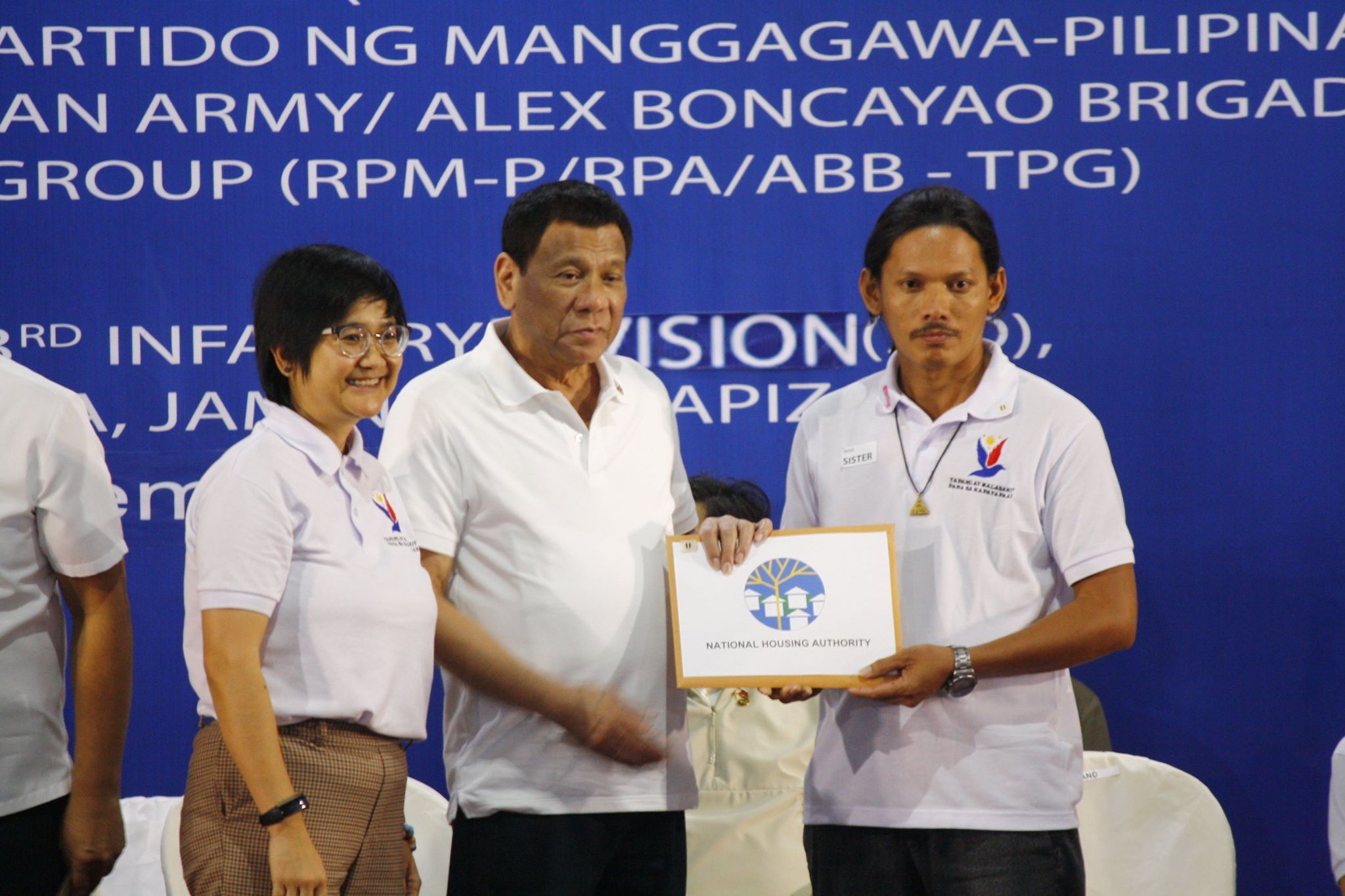 PRRD also made sure that the integration of the Kapatiran to the mainstream of the society will be closely-supported by the peacekeeping forces of the government. In fact, the Kapatiran will be trained and organized into Civilian Armed Forces Geographical Units (CAFGUs) to protect them from rebels persecuting their lives, and to make them assets of the government in battling forces that threaten the country's peace.
This life-transforming milestone was made possible with the relentless campaign of the present administration in reaching out the rebels and offering them a life intentionally prepared for them in the society. In this wise, unnecessary bloodsheds will be avoided and sanctity of life will be upheld.