DAR launches ARB housing project, distributes farm equipment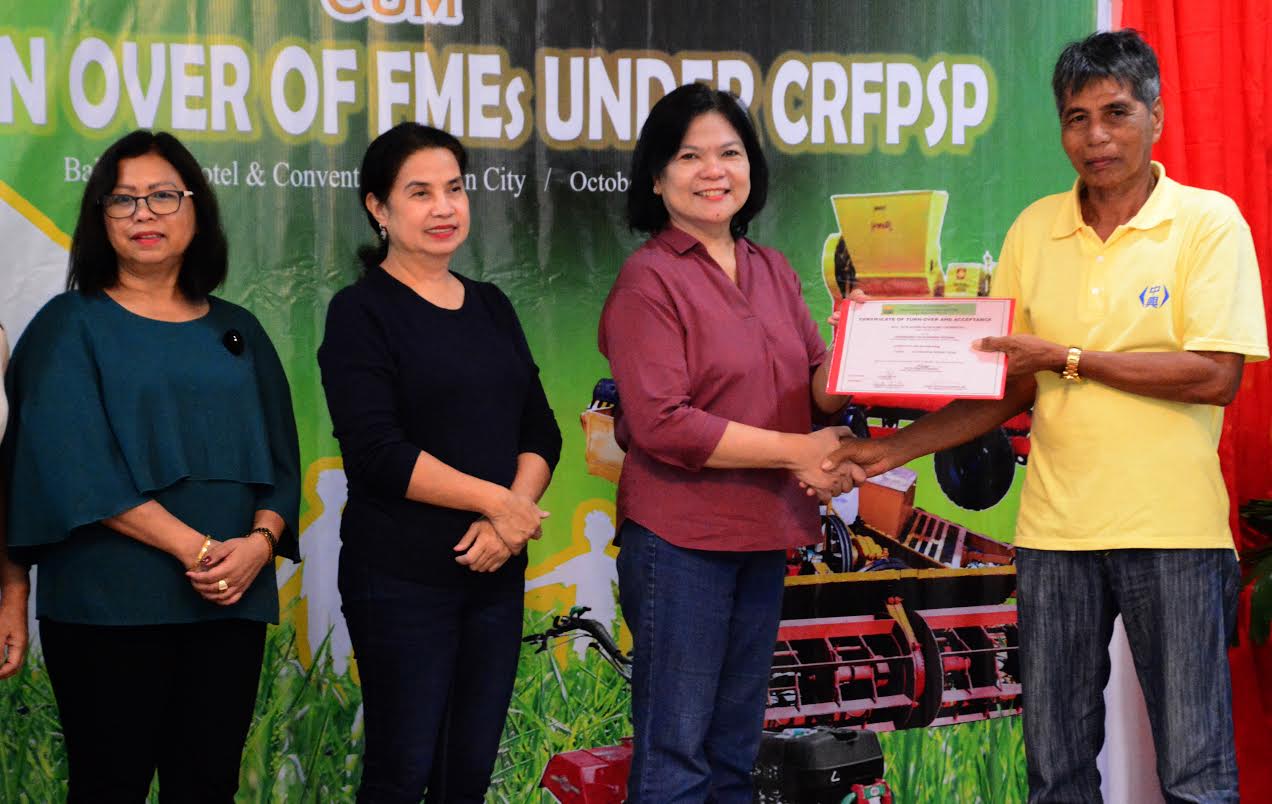 BUTUAN CITY – The Department of Agrarian Reform (DAR) set into motion the climate-resilient housing program for agrarian reform beneficiaries in the Caraga region.
Undersecretary for Support Services, Emily O. Padilla, said this is the government's way of returning the favor to the small farmers, the backbone of the country's food security program.
Padilla reiterated one of the six-point agenda of President Rodrigo Roa Duterte: make a farmer's family the focal point of the Comprehensive Agrarian Reform Program (CARP).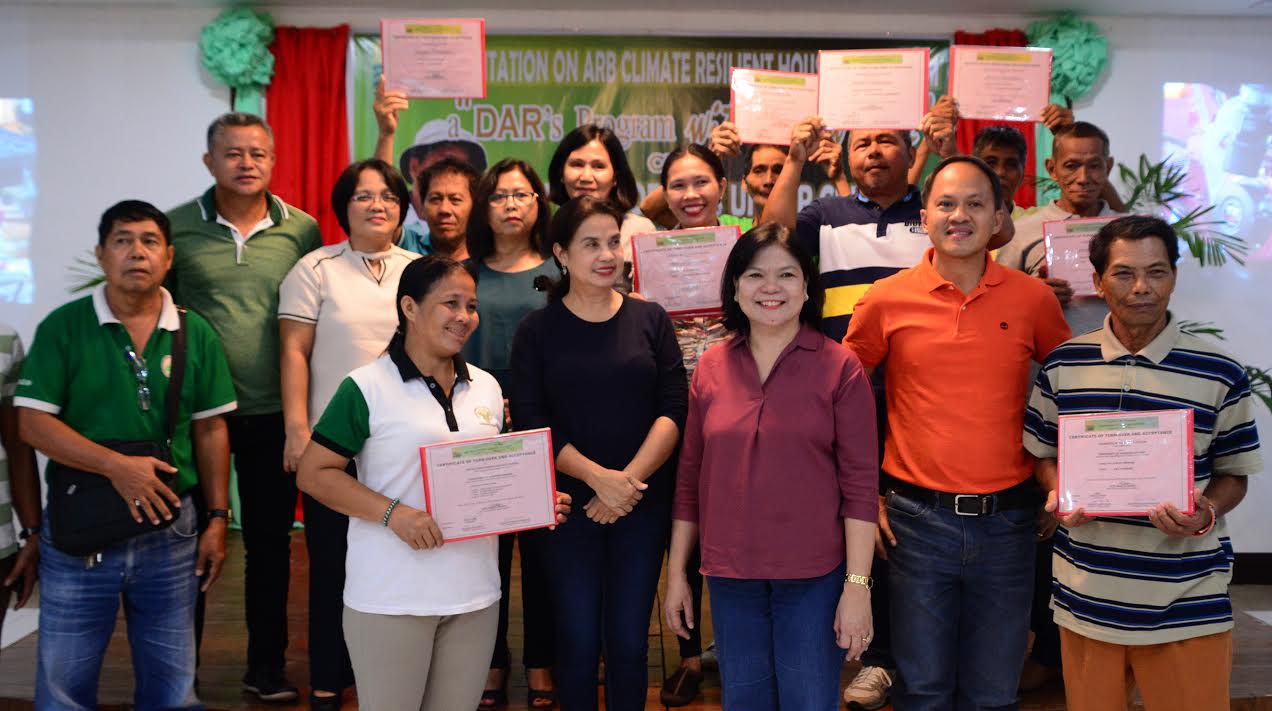 "The last three years of my administration will be focused on the agricultural sector. Tutulungan natin ang ating mga magsasaka," she quoted the President as saying, drawing a big applause from various groups of farmers from the province of Agusan del Norte, Agusan del Sur, Surigao del Norte and Surigao del Sur.
The President's call, Padilla said, is loud and clear: "Give what is due to our farmers."
Later in the afternoon, Padilla, assisted by Undersecretary for Policy, Research and Planning, Virginia Orogo, distributed to the agrarian reform beneficiaries' organizations various common service facilities, such as hand tractors, knapsack sprayers, grasscutters, rice threshers, mud boats and power sprays with engines.
Padilla told the farmers that Duterte had instructed the Land Bank of the Philippines (LBP) to extend financial assistance to the farmers and give two tractors, fertilizer and pesticide to each farmers' organization, drawing anew a big applause from the crowd.
#AgrarianReformPH #SupportServicesDelivery