DAR empowers Apayao farmers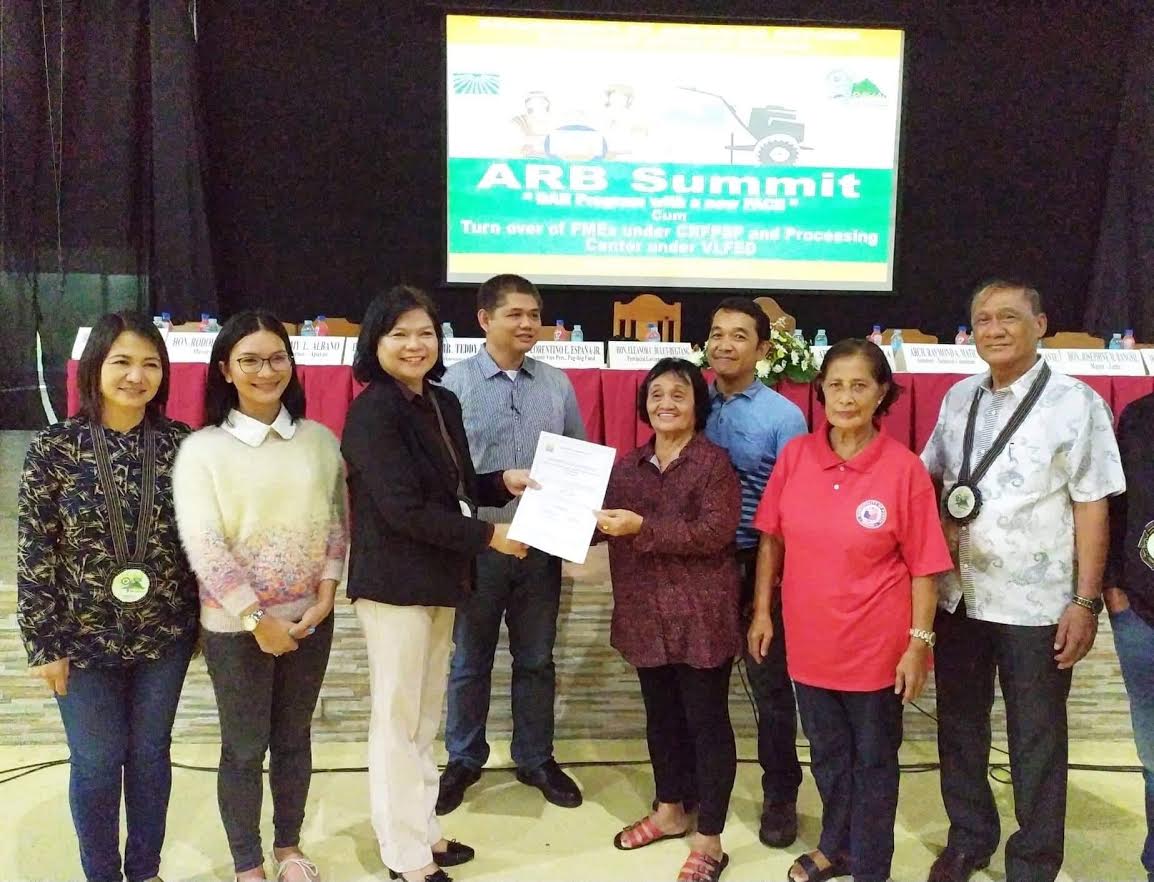 Luna, Apayao – When it rains it pours! Despite the heavy storm and floods in the province, officials of the Department of Agrarian Reform (DAR), led by Undersecretary for Support Services Office Emily O. Padilla, yesterday graced the summit of agrarian reform beneficiaries (ARB) here and vowed to boost their economic lives.
During the ARB Summit, dubbed as "DAR Program with a new Face," Padilla distributed farm machineries to various farmers' cooperatives and organizations. These included hand tractors with complete accessories, power tiller rotavators, threshers and a processing center.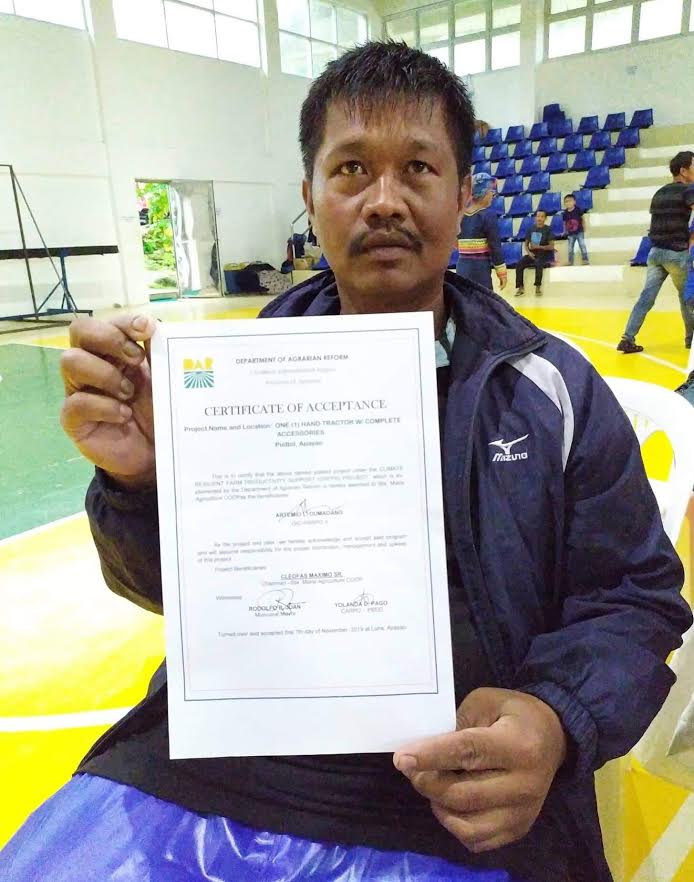 Beneficiaries of the distribution were the Sta. Maria Agriculture Cooperative, Abante Allig Farmers Multi-purpose Cooperative, Timpuyog ti Pudtol MPC, New Cabatacan MPC, Dona Loreta ARBs Cooperative, Bagutang Flora Farmers Irrigators Association, Bacicol Farmers Irrigator Association, and Katablangan Indigenous Farmers' Asssociation.
The Undersecretary said the DAR's help to farmer-beneficiaries doesn't stop in land distribution as it continues to provide support services to ensure the productivity of their agricultural lives.
"President Rodrigo Duterte and DAR Secretary John Castriciones share the same agenda in providing our farmers with all the necessary support that they could get, and that is to make their lives comfortable, if not totally eradicate poverty," Padilla said.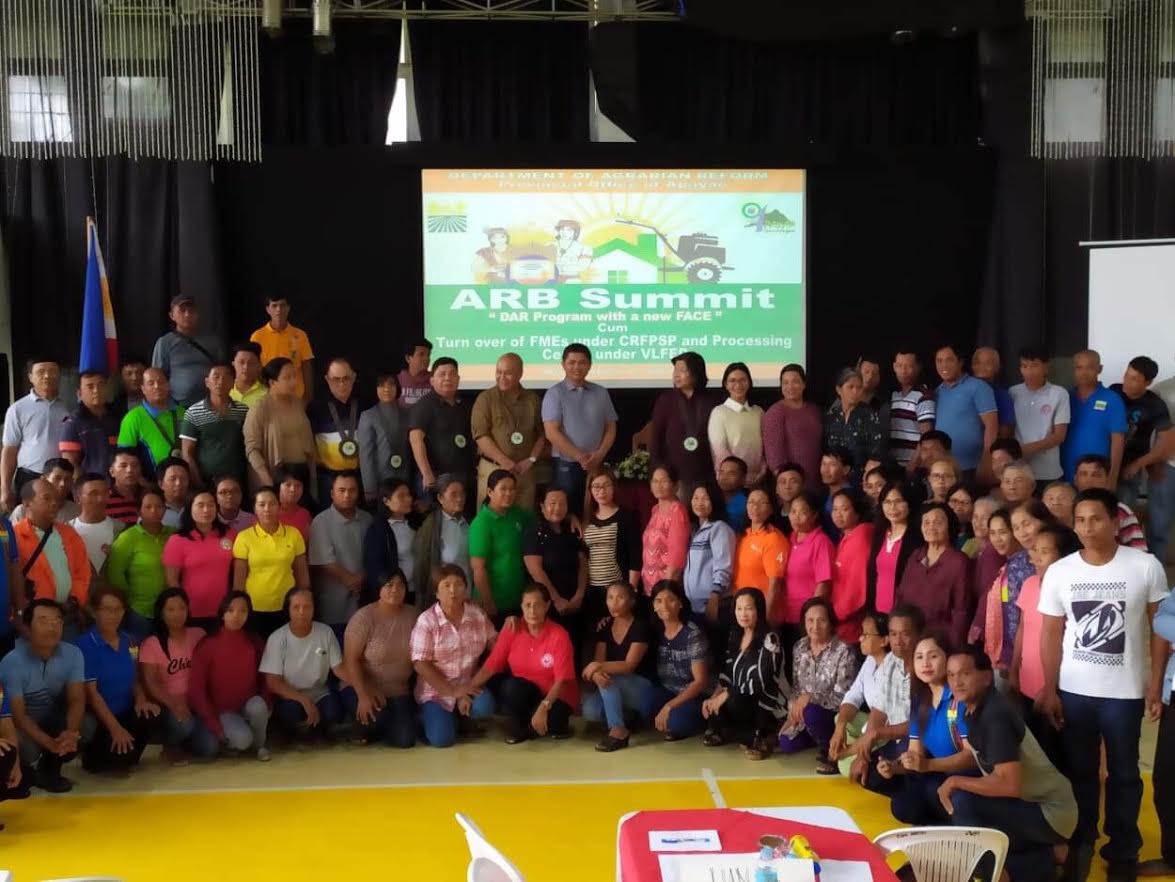 Padilla revealed that the President has a marching order to the DAR to distribute all the remaining undistributed lands and idle government lands to farmers nationwide before his term ends.
"Your province still has a balance of around 6,000 hectares and we would distribute all of this before 2022," she said.
During the summit, the DAR also presented the climate-resilient housing program for the ARBs.
Architect Raymond Matic, DAR's technical consultant, and PAG-IBIG Fund Senior Vice-President Florentino Espana Jr. explained the necessary requirements to avail the housing program.
Meanwhile, Padilla announced that 150 slots are allotted for Apayao students out of 1,300 scholarships given by the Technical Education and Skills Development Authority for farmers' children.
#AgrarianReformPH #LandTenureSecurity #SupportServicesDelivery