ComVal farmers receive P104-M in support services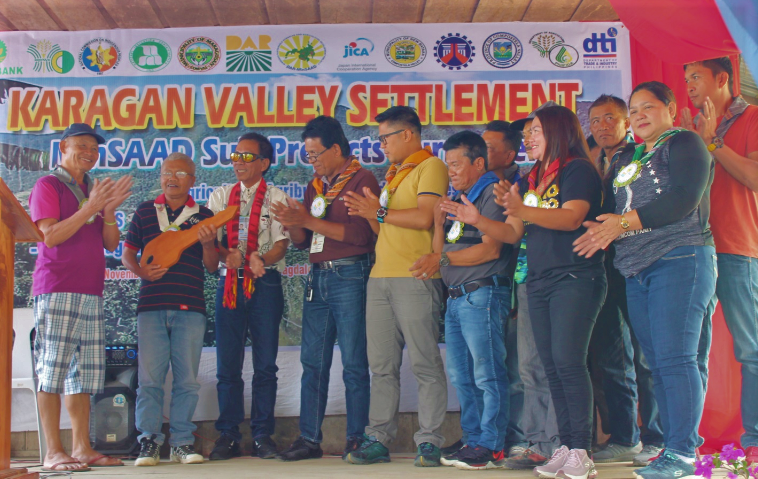 Maragusan, Compostela Valley Province - The Department of Agrarian Reform (DAR) and the Mindanao Sustainable Agriculture and Agrarian Development (MinSAAD) project recently turned over P104-million worth of support services to some 1,884 agrarian reform beneficiaries (ARBs) in Karagan Valley Settlement.
The infrastructure projects included a 5.75-kilometer farm-to-market road, a Level II rural water system with 30 tap stands, and a communal irrigation in Barangay Andap, New Bataan and in Barangay Bahi, Maragusan.
The said road connects Purok Tagdalongdong to Barangay Pagdungawan and is expected to benefit 5,925 residents of Karagan Valley while the water system and irrigation facility is set to serve around 300 households.
The DAR-MinSAAD also turned over to the Langgawisan-Bahi Tribal Association and the Kagan Tribal Unity some 550 hectares under the Agriculture, Agribusiness and Agroforestry Development (AAAD) project on corn and Arabica coffee.
These components aim to prepare the two agrarian reform beneficiaries' organizations for transition from farmers to agribusiness entrepreneurs.
The DAR has partnered with MinSAAD since 2010 for AAAD and infrastructure projects to alleviate poverty and enable Karagan ARBs to enjoy a better quality of life.
"Tagaan unta ninyo ni ug dakong bili kay para ni sa inyo, instrumento lang mi (May you value these projects because these are all for you, we are just instruments)," New Bataan Mayor Geraldford Balbin said.
"This day is a celebration kay mao ni ang katumanan sa mga saad sauna (This day is a celebration as this is the fulfilment of yesterday's promise)," MinSAAD representative Albin S. Obrique replied.
Farmer beneficiaries thanked the DAR and MinSAAD for extending this suppo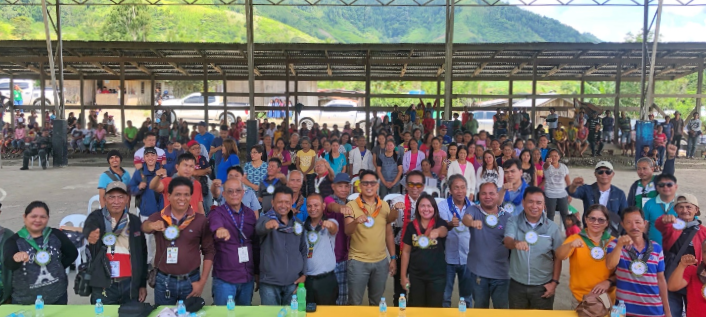 rt to them, saying that the projects have immensely improved their lives and opened new opportunities for further development in their communities.
Barangay Chairperson Cequiña Dante echoed, "Talagsaon kini na proyekto ang nahatag sa amo mao kinasing-kasing among pasalamat sa DAR-MinSAAD (Projects like these don't come very often and so we'd like to extend our heartfelt gratitude to DAR and MinSAAD)."
CARPO Ellordo C. Gualberto commended the municipal governments of New Bataan and Maragusan for their full support in realizing these projects while reminding the beneficiaries to take good care of the new facilities.
Earlier this year, DAR-MinSAAD also turned over AAAD projects on abaca, organic rice, peanut, vegetable and cacao along with a 10.3-kilometer farm-to-market road and rural water supply with 40 tap stands in Barangay Bahi and a warehouse and a solar dryer.
Also present during the turnover were Compostela Valley Municipal Agrarian Reform Program Officer Rommel J. Protasio, Department of Public Works and Highways engineers, Leandro Velasquez and Edwin Jacob, Eric Marteja of the National Commission on Indigenous Peoples, and Compostela Valley Board Member Nena Atamosa, among others.
#AgrarianReformPH #SupportServicesDelivery