DAR turns over agrarian powers to MAFAR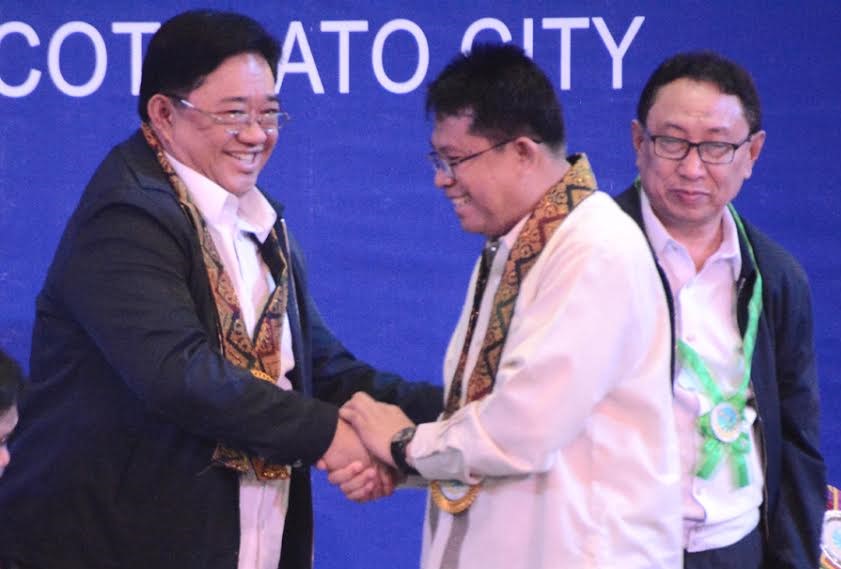 COTABATO CITY--The Department of Agrarian Reform (DAR) recently turned over its functions and powers to the newly established Ministry of Agriculture, Fisheries and Agrarian Reform (MAFAR) here in the Bangsamoro Autonomous Region in Muslim Mindanao (BARMM).
The BARMM is comprised of the provinces of Tawi-Tawi, Maguindanao, Basilan, Sulu, Lanao del Sur, and the cities of Cotabato and Marawi.
"We are confident that under the leadership of MAFAR Minister Mohammad Yacob, agrarian reform will be implemented in all of Bangsamoro and rural development will flourish. Our farmers are in good hands," DAR Secretary John R. Castriciones said.
The DAR transferred the powers and functions of the department as stated under section 5 of Executive Order (E.O.) 129-A series of 1987.
Section 5 of E.O 129-A contains all the functions and powers of DAR such as implementing agrarian laws, making operational policies, acquiring and distributing lands, providing free legal services to farmers, approving and disapproving land conversion, and providing support services for farmers, such as access to credit and rural infrastructures.
Castriciones said the legal basis of the DAR's transfer of power to MAFAR is Republic Act (R.A.) 11054 which provided the Organic Law of BARMM. The BARMM was established causing the abolition of the ARMM.
He said everything was transferred to MAFAR except the adjudicatory functions of DAR which was not officially transferred to the ARMM despite the passage of R.A. 11054.
"That's why it's imperative for BARMM through MAFAR to immediately organize and constitute an agrarian reform adjudication board similar to that of DAR's," Castriciones said.
The transition period for the establishment of the BARMM started after the enactment of RA 11054 through the majority of votes cast in a plebiscite on January 25, 2019.
BARMM Chief Minister Ahod Ebrahim and members of the Bangsamoro Transition Authority took their oath before President Rodrigo Duterte on February 22, 2019.
To avoid a long interval in governance of the Bangsamoro Region, Section 8, Article 16 of RA 11054 provided for the formation of an interim Cabinet which was composed of 15 primary ministers namely, among others, agriculture, fisheries and agrarian reform.
As a result, the three sectors were merged into one ministry as Ministry of Agriculture, Fisheries and Agrarian Reform (MAFAR).
Dr. Mohammad Yacob was appointed Minister for MAFAR and assumed office on February 23, 2019. Not long after, the DAR transferred the assets, capital, records, funds, receivables, equipment and facilities of the then DAR in the Autonomous Region of Muslim Mindanao (ARMM) to and assumed by the BARMM through MAFAR.
"Our mission is to empower farming and fishing communities by ensuring equitable access to support services and optimum economic benefits," said Yacob.
Yacob added that MAFAR's mandate is to promote sustainable agri-fishery growth and development, equitable land distribution and tenurial security in the Bangsamoro region.
#AgrarianReformPH