Surigao Sur farmer orgs extend help amidst COVID-19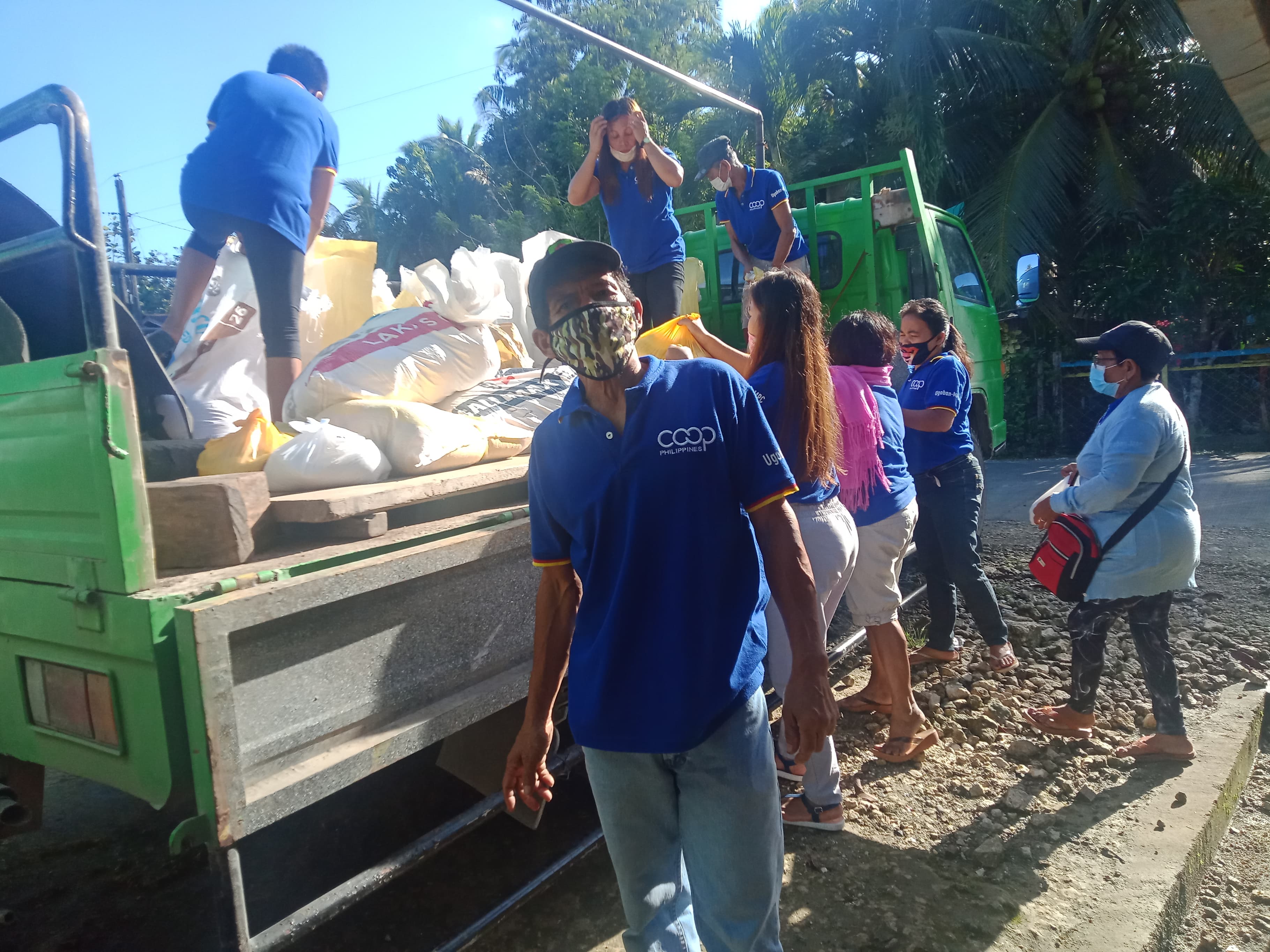 Surigao del Sur -Two DAR-assisted coops in Surigao del Sur namely the Progressive Agrarian Reform Beneficiaries Multi-Purpose Cooperative (PARBMCO) and Ugoban Multi-purpose Cooperative (UMPC) have extended assistance to their members and the community amidst the COVID19 pandemic.
PARBMCO distributed food packs to 281 members worth 600 pesos of food items while UMPC gave food packs to 332 members and 290 other non-member households.
UPMC Manager Maryjane Magamayo said, "the officers of the coop decided through a resolution that instead of giving donation which is part of the coops yearly community activity, we will distribute food packs to members and non-members".
PARPO II Leoncio Bautista expressed his commendation to both organization. "Spirit of cooperation is greatly appreciated and could be an inspiration to others. Small things mean a lot to those who are in need and helpless", PARPO Bautista said.
DAR-13 Regional Director said that in these times, we are encouraging any benevolent, and those who can, to reach out and be part of the help and solution.
"This initiative of the coops is an indication of empowerement. From here, i can say, DAR and our partner agencies in shaping the organizations have done well not only in their maturity but also in their sensitivity." Villareal added.
UMPC is an Agrarian Reform Beneficiaries Organization engaged in consumer store business, microfinance (money lending), hog raising and rice production. Organized in 1991, the coop was a recipient of projects from the Agrarian Reform Infrastructure Support Project Phase-III (ARISP III) and presently, the Convergence on Value Chain Enhancement for Rural Growth and Empowerment (Project ConVERGE) co-funded by the International Fund for Agriculture Development (IFAD).
PARBMCO is also engaged in consumer store business located in Poblacion, Tagbina, Surigao del Sur. Organized in 2006, the coop is also a recipient of the DAR Project ConVERGE. (Myra Q. Yu)