Leading by Example in Time of Crisis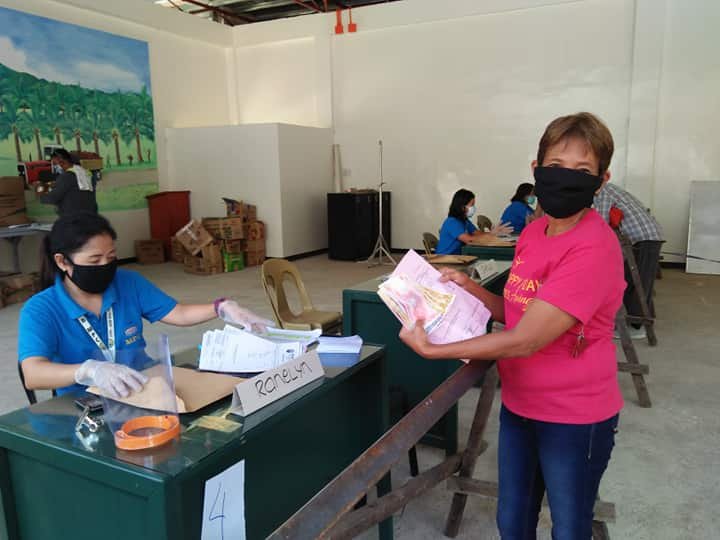 San Francisco, Agusan del Sur - Sometimes, unforeseen circumstances hit us for which we simply cannot prepare. The health crisis nowadays causes unspeakable pain to everyone especially for those unfortunate individuals earning daily.
When people are searching for meaning and a reason to hope, there is, however, some organizations that begin to heal by taking actions that demonstrate compassion towards each other.
The Filipinas Palm Oil Plantation Inc. (FPPI) Agrarian Reform Beneficiaries Multi-Purpose Cooperative (ARB MPC), a DAR assisted organization in the province has unleashed a compassionate response to some 681 members who were also ARBs by giving them their economic benefits amounting to P10.2-M.
Coop Manager Jocelyn Palen said that the distribution of the benefits is supposed to be held at the time of the General Assembly which is yet to be conducted due to the prohibition of mass gatherings following the Enhanced Community Quarantine (ECQ) period.
"Kasagaran sa GA jud namo ipanghatag ang mga maayuhon sa mga membro pero tungod kay nakita namo ang kalisod karong panahuna, among nasabutan nga amoa na ipang apud apod aron makapalit ang mga membro sa ilang mga panginahanglan taliwala sa kapit-os sa panahon karon tungod sa COVID-19 (Usually, we will distribute the benefits during the General Assembly, but because we see the need of our members nowadays we have decided to give what is due for them now so that they can buy the needs of their family)," she said.
For the ARBs, the distribution of economic benefits earlier than expected is indeed an answered prayer for them especially now that they are stricken hard on how to deal with the daily needs of their respective families.
"Dako gyud ni nga tabang sa amoa karon nga panahon kay ang akong panginabuhian isip usa ka panday naundang man tungod sa COVID-19. (This is a big help for us since I have just recently lost my job as a construction worker due to COVID-19)." Said ARB Lolito Damasing, one of the ARBs.
Apart from the cash received by the ARBs, they were also given 2 liters of cooking oil and a polo shirt. For those ARBs residing outside CARAGA, their share was sent through Palawan Express Padala or through their ATMs.
PARPO II Jamil P. Amatonding Jr., on his part, commended the coop for leading a good example and for showing gestures that are comforting to the affected ARBs.(Rechel D. Besonia, PIO-Agusan Sur)