Whilst COVID-19, AgSur ARBO earns P5.1-M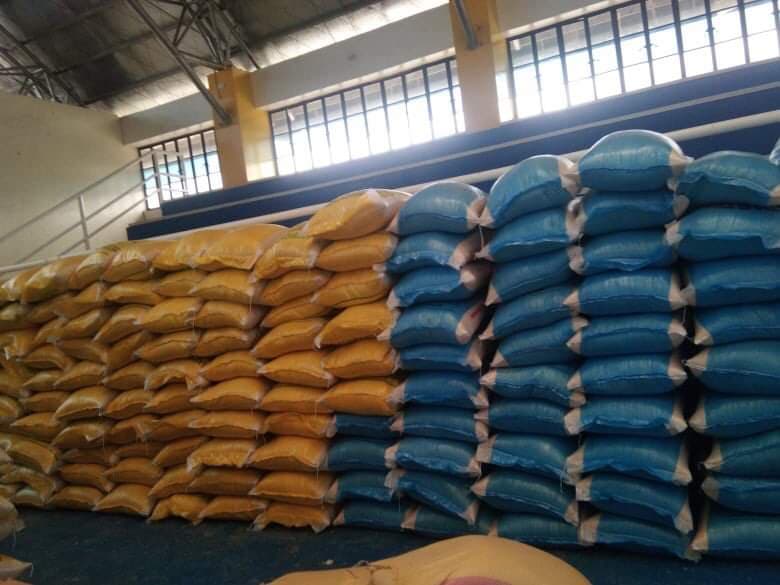 La Paz, Agusan del Sur - As the pandemic crisis continues to strike, causing illness and death, and despite the fear and uncertainty that the world is currently facing, the Department of Agrarian Reform in Agusan del Sur continues to provide aid to farmer-beneficiaries.
Following the call of President Rodrigo Duterte to "Heal as One" in this time of crisis and with the directive of DAR Secretary John R. Castriciones to help the farmers in the delivery of their products with ease, DAR Agusan del Sur has come up with a marketing tie-up strategy to ensure that the farmers will not experience the dramatic consequences due to the stemming blast of COVID-19.
With this initiative, the Lumad sa Adgawan Multi-Purpose Farmers Cooperative (LAMPUFACO) was able to supply 1,400 sacks of milled rice as well as dry goods to the Local Government Unit of La Paz for their second round of relief operations which earned them a total of P5.1-M.
LAMPUFACO Manager Lorena Durango said that with this earning, around 552 members who were mostly Agrarian Reform Beneficiaries (ARBs) were benefitted.
"Salamat ug dako sa DAR sa makanunayong pagtabang kanamo nga mga mag-uuma nga bisan pa sa kalisod karong panahona naka income gihapon me pinaagi sa inyong pagpakigsabot sa LGU aron kami mauy magsupply sa relief goods (Thank you so much to DAR for the usual support for farmers like us, despite the challenges nowadays, we are still earning through your collaboration with LGU)." She said.
"This marketing strategy was initiated because we are committed to helping the farmers who were excessively at risk of food security themselves. With low income as a major reason, it would be tragic if that problem will intensify and their ability to deliver and earn at the same time will be hampered." Said PARPO II Jamil P. Amatonding Jr.
Meanwhile, as part of the ARBOs' commitment to the LGU, they are currently consolidating palay from its members for additional 2,000 sacks of well-milled rice for the month of May.(Rechel D. Besonia)