DAR-Capiz getting used to 'New Normal Operations'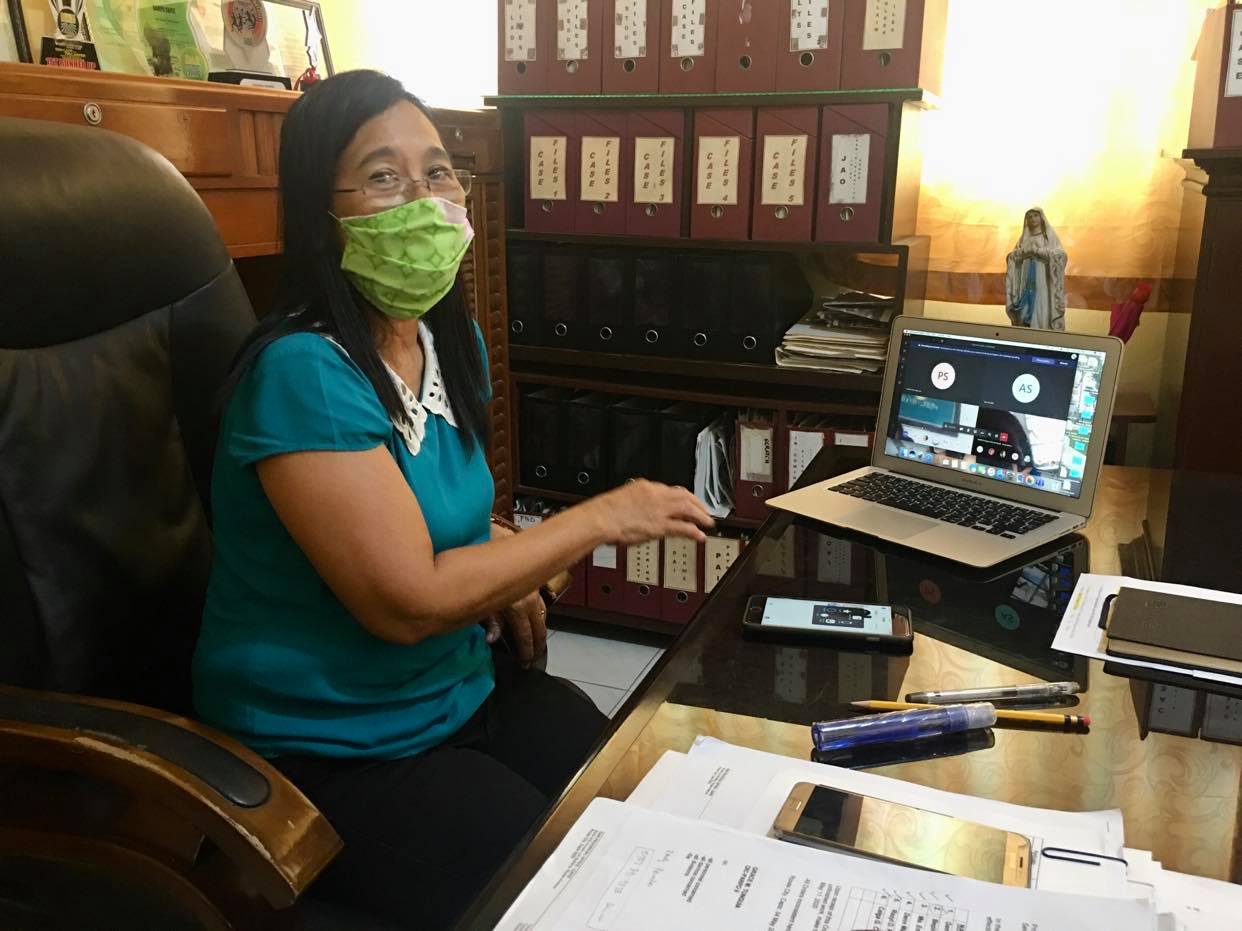 Department of Agrarian Reform – Capiz is back but to a "new normal" operations upon the down-grading of the "Enhanced Community Quarantine (ECQ)" to "General Community Quarantine (GCQ)" in the province, effective last May 1.
To ensure continued delivery of public service and, at the same time, protecting the safety of the employees againsts COVID-19, the management is implementing adjusted work arrangements and strict compliance of public health protocols, said Grace M. Tunguia, Capiz Provincial Agrarian Reform Program Officer II.
Amidst the flight of COVID-19, Ms. Tunguia said the management is adapting a rotating workforce composed of half the present number of employees and advised them to strictly observe government-instituted protocols on social distancing and massive interaction of employees inside the office.
"This is for strict compliance," she stressed.
During the management committee meeting, Ms. Tunguia stressed that the preparation for a new normal operations should not compromise employees' health. "So, everybody should follow these safety health protocols for our own good." Further, she said, the office will provide transport vehicles for DAR-Capiz employees while the operation of the public transportation system remains suspended.
Tunguia also added that the provincial office will also provide pre-packaged essentials such as vitamins, alcohols, face masks, and gloves to all the provincial and municipal personnel, for their protection.
Despite the imposition of new normal operations, DAR-Capiz employees appeared to have gotten used to these new routines, such as wearing face masks, frequent washing and sanitizing of hands, and observance of physical distancing.