DARRO VI is Protocol Compliant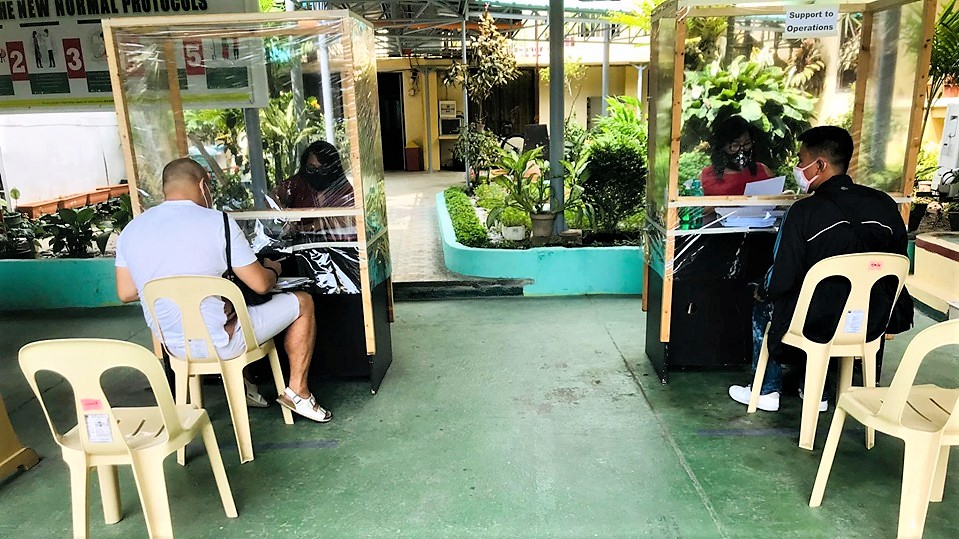 The New Normal is in!
As the whole country copes with the changes brought by COVID-19, everyone is busy implementing safety mechanisms so as to resume work functions and at the same time, help lessen the spreading of the virus outbreak. Proving its vigilance under critical situations, the Department of Agrarian Reform through Secretary John R. Castriciones issued Memorandum Circular No. 15 to serve as a comprehensive guide for the DAR workforce so that public service will remain unhampered. Under this notice, DARRO VI abides!
Being responsive and alert, DARRO VI Regional Director, Atty. Sheila B. Enciso immediately hold consecutive meetings and eventually released issuances to guide DARRO VI family in a gradual transition to "the New Normal" working scheme. Among the swift actions of DARRO VI are the following: (a) Entry Check-up which includes using the Foot bath provided, having the temperature checked with a forehead thermometer, and signing-up the Health Declaration Form after logging-in; (b) Consistent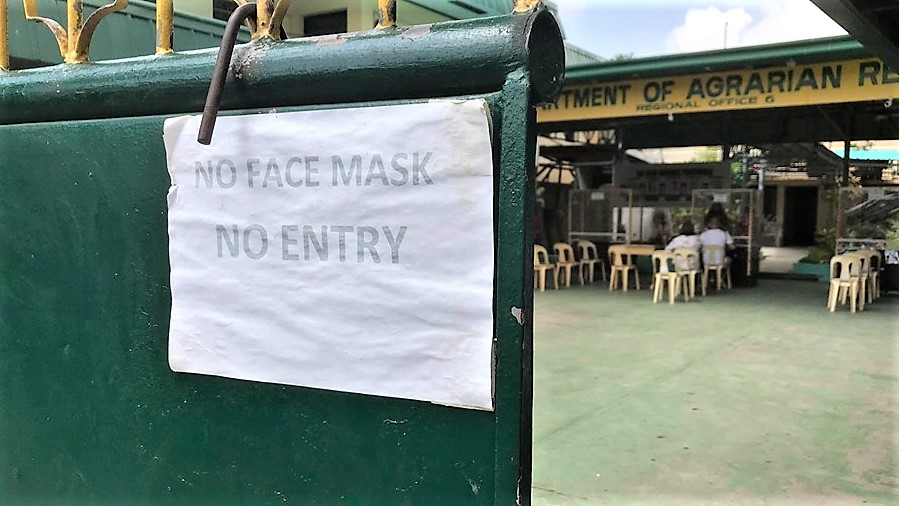 observance of Social Distancing Rule; (c) Providing a Hand Washing Area primarily for sanitizing purposes; (d) Minimizing Physical Contact whenever interacting; and (e) Wearing of Face Masks at all times.
In addition, constantly observed within the premises are the novel way of dealing with clients where frontline services have put up receiving service booths with transparent barrier, and chairs arranged observing the requirement of social distancing. Moreover, posters are being placed conspicuously to remind of the safety protocols being implemented. Finally, Working Arrangements for employees have been made to maintain a skeletal workforce and avoid crowding.
DARRO VI in its aim to provide quality service in a safer environment, already has plans in motion to optimize whatever resources available in order to improve the safety net that is currently implemented. An isolation tent, multimedia set for information dissemination in the waiting area, and additional thermal scanners are just some of the things which will be added in the days to come.