DAR's ARBold moves in AgSur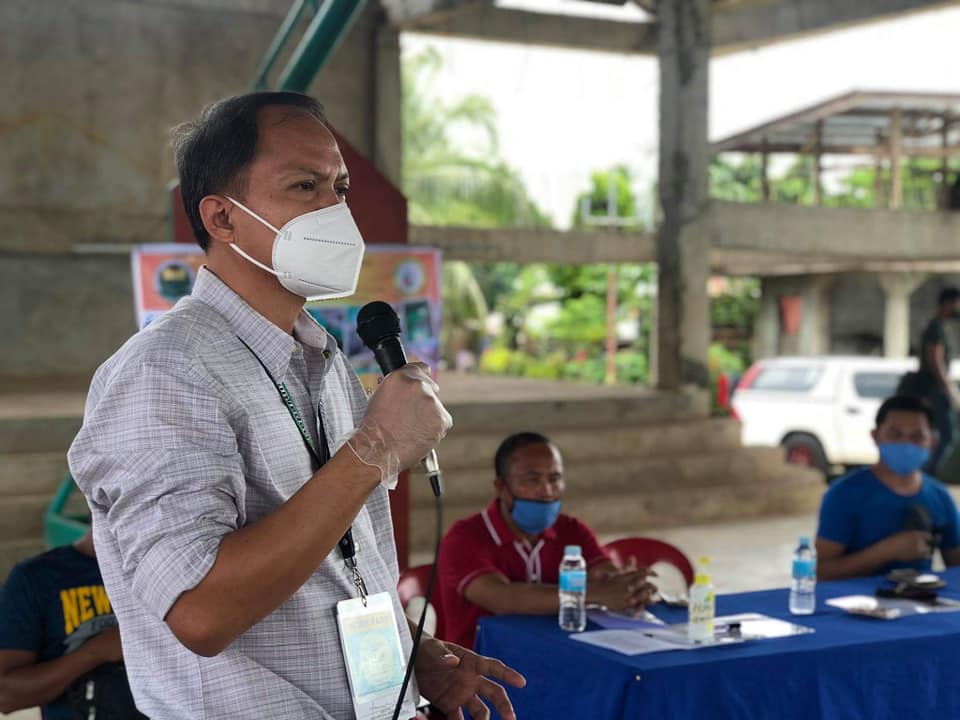 San Francisco, Agusan del Sur – A total of 992 qualified Agrarian Reform Beneficiaries all over the province has received the supplemental package from the Department of Agrarian Reform.
"During this chaotic time of COVID 19 pandemic, the DAR finds the means to extend assistance to the affected Agrarian Reform Beneficiaries", says PARPO II Jamil P. Amatonding Jr., who led the distribution along with the other officials.
He further emphasized that DAR, through the directive of Secretary John R. Castriciones has always value the importance of the farmers as the front liners in terms of food security to ensure that there is a constant supply of food in the table in time of a global crisis.
"Being religious is not enough to show compassion, but by taking the opportunity for kindness and making a difference to people's lives no matter how big or small." He added.
While the packs cannot be compared to those relief goods given by the LGUs and other agencies, PARPO Amatonding said however, it is enough to withstand hunger for the next three (3) days or more.
DAR-13 Regional Director Leomides Villareal explained that the program "PaSSOver: ARBold Move for the Deliverance of our farmers from COVID 19 Pandemic" is the agency's response to RA 11469 Bayanihan to Heal as One Act.
"This intends to provide immediate and essential support to the farmer-beneficiaries, mitigate the impact brought about by the ongoing community quarantine and address the demands affecting the agricultural sector upon the start of the "new normal", Villareal furthers.
The distribution of supplemental package is the fourth component of the ARBOLD Program.
Arturo Libahan, 70, one of the beneficiaries was beyond grateful upon handing the food packs with rice, noodles, canned goods, bath soaps, washable masks and vitamin C.
"Daghang salamat sa DAR sa padayon nga pag amuma kanamo nga mga mag-uuma. Salamat niining ayuda mga among nadawat. Dakong tabang kanamo sa panahon karon sa krisis." (Thank you so much DAR for the care you showed to us, farmers. Thank you for these goods that we have received. A big help for us in this time of crisis). He said.
The three (3) other components of the ARBold Move Project are: (1) Support to ARBOs as Front liners in the Food Supply Chain; (2) Farm Productivity Assistance to ARBs; and (3) Livelihood Support for Women in Crisis Situation. (Rachel Besonia, PIO-Agusan Sur)