DAR Antique is ISO 9001:2015 certified, first in DAR Region VI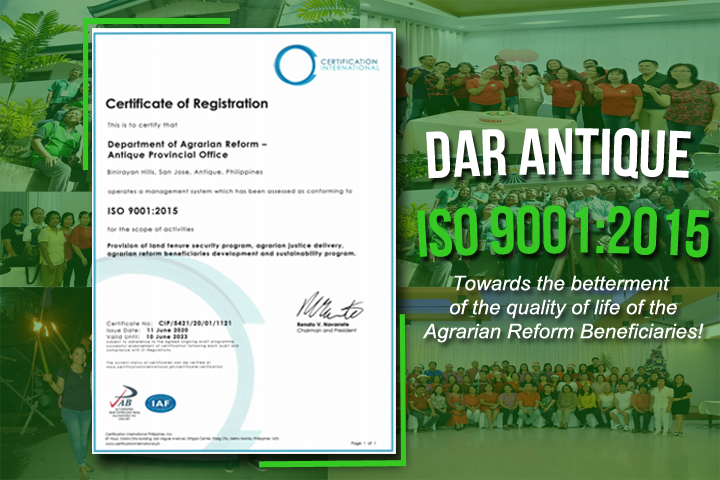 The Department of Agrarian Reform Antique Provincial Office in now an International Organization for Standardization (ISO) 9001:2015 certified, the first in DAR Region VI-Western Visayas, after passing the rigid and exacting international standards of quality management system (QMS).
The said registration is valid for three (3) years from June 11, 2020 to June 10, 2023, for the provision of Land Tenure Security Program (LTSP), Agrarian Justice Delivery (AJD) and Agrarian Reform Beneficiaries Development and Sustainability Program (ARBDSP).
"The ISO certification is consistent with the DAR's mandate and functions as the lead agency in the implementation of the Comprehensive Agrarian Reform Program (CARP)," PARPO II Florentino D. Siladan said.
The DAR Antique's ISO certification process began in 2018 with a series of consultations, preparation of QMS documentation, formulation of the ISO-aligned vision, mission and quality policies, conduct of various training workshops and orientations, internal quality audits and management reviews enabling the department to pass two external audits conducted by the engaged certifying body in 2019.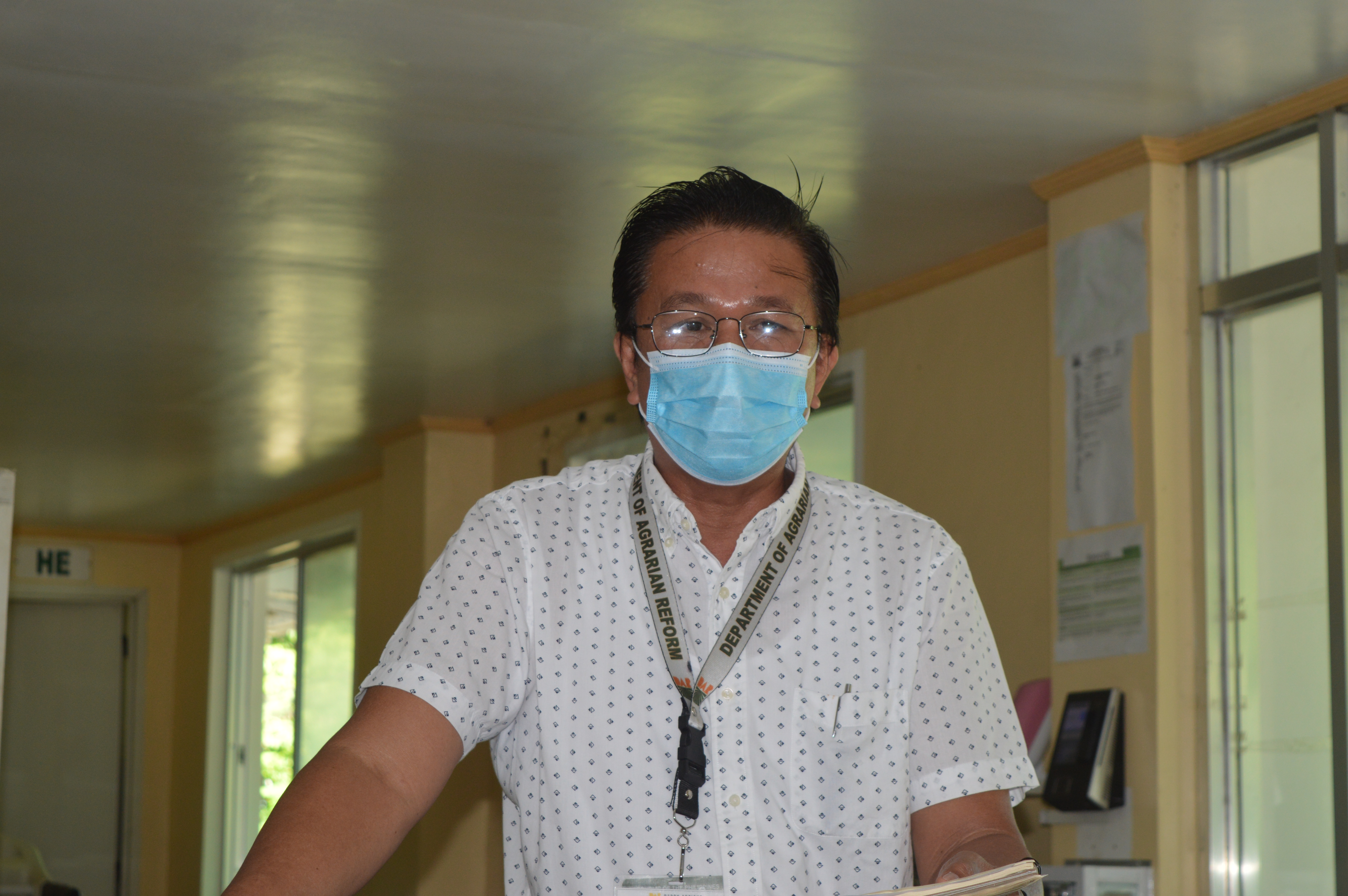 "Through the ISO certification the department has established goals and objectives that would ensure the farmer beneficiaries and other stakeholders / interested parties to receive only the best quality and consistent services towards the betterment of their quality of life," Siladan said.
The Certification International Philippines Inc. (CIPI), an accredited certifying body which is a member of the Philippine Accreditation Board (PAB) and International Accreditation Forum (IAF), conducted the audit and assessment of the department's client requirements and quality approaches following the standard criteria set out by the ISO.
The audits conducted include verification of the compliance of the management systems to the standard, checking of corrective actions taken to address the risk and opportunities and looking for improvements that can be made suitable to achieve the set objectives.
"The ISO certificate will be formally bestowed to DAR Antique management soon when the circumstance would allow but for now I would like to express my gratitude to the whole DAR Antique employees who significantly contributed to the success of the certification process," Siladan said.
The ISO 9001: 2015 is the latest version of ISO 9001 standard which replaces the 2008 version. It is dedicated to quality management system used by organizations to demonstrate their ability to consistently provide products and services that meet customer and regulatory requirements and to demonstrate continuous improvement.