DAR's ARBold Move project rolls out in Agusan Norte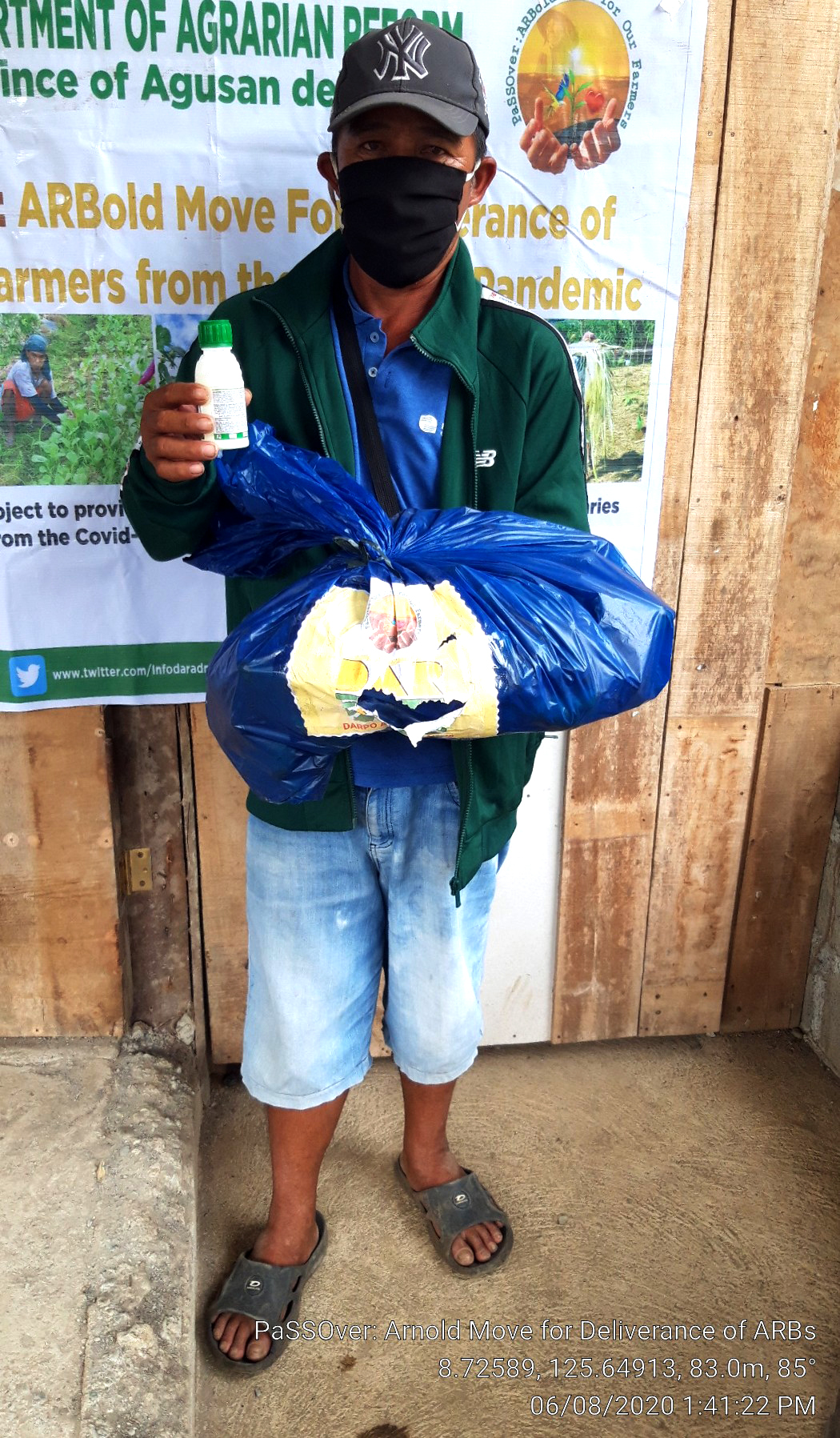 In response to the Covid-19 pandemic, the Department of Agrarian Reform of Agusan del Norte rolled out its contingency plan tagged as "The PASSOver: ARBold Move for Deliverance of ARBs from the COVID-19 Pandemic (ARBold Move) to lessen the Agrarian Reform Beneficiaries (ARBs) hardship in this time of devastating crisis.
DAR Provincial Agrarian Reform Program Officer for Agusan del Norte, Andre B. Atega, CESO V, said the project is the agency's response in accordance with the provision of Republic Act 11469 of the Bayanihan to Heal as One Act.
Atega noted that the agency's contingency plan aimed to support its Agrarian Reform Beneficiaries (ARBs) who considered as front liners in food security.
DAR's officer-in-charge Chief Agrarian Reform Program Officer of the Program Beneficiaries Development Division (PBDD), Ellen J. Torralba, said the province allotted P3,297,398.00 million to cover four main components.
The four main components includes Support to ARBOs as frontlines in the Food Supply Chain during pandemic, Farm Productivity Assistance to ARBs the includes seedlings and farm inputs , Livelihood Support for Women during the pandemic and Package of Supplemental Food and personal hygiene products, Torralba said.
The DAR's provincial and municipal task force of this province conducted series of distribution of relief good on May 29, June 3 and 4, 2020.
A total of 2,307 ARBs received relief goods worth 500 pesos each and distributed to the beneficiaries from different areas in the province.
The package include four kilos of rice, three canned goods, four noodles and other household needs such as two bath soaps, 20 pieces of vitamin C, and three face masks.
On the other hand, Torralba emphasized that the second and third components are farm productivity and livelihood support slated for distribution in second week of June to different agrarian reform communities in the province.
Data from project proposal showed that some 683 agrarian reform beneficiaries are to be provided farm productivity assistance worth 2,165 pesos each. "This is to ensure that their agricultural production and livelihood will continue during this public health crisis," Torralba added.
Torralba furthers that another 15 more ARB women will receive livelihood support worth P15 thousand per women in crisis for their hog raising activity. (Gil Miranda, PIO-Agusan Norte)