DAR Mountain Province initiates CapDev of CLAAP beneficiaries amidst COVID 19
MOUNTAIN PROVINCE - In its bid to help sustain the programs for the beneficiaries of the Convergence on Livelihood Assistance for ARBs Project (CLAAP), the Department of Agrarian Reform Provincial Office (DARPO) conducted a series of training on Meat Processing among the 89 beneficiaries of the CLAAP program from May 8 to May 26, 2020, pending the release of the funds from the central office for the continuance of the project.
Provincial Agrarian Reform Program Officer II, Jane Toribio disclosed that after monitoring the projects last April, it was find out that CLAAP swine projects were extremely hit by the pandemic COVID 19. CLAAP beneficiaries cannot market their animals due to lockdown and community quarantine in the locality; the production cost keeps on increasing since the hogs should have been disposed in the market last month. Hence, the big loss thereby affecting the socio-economic status of the household beneficiaries.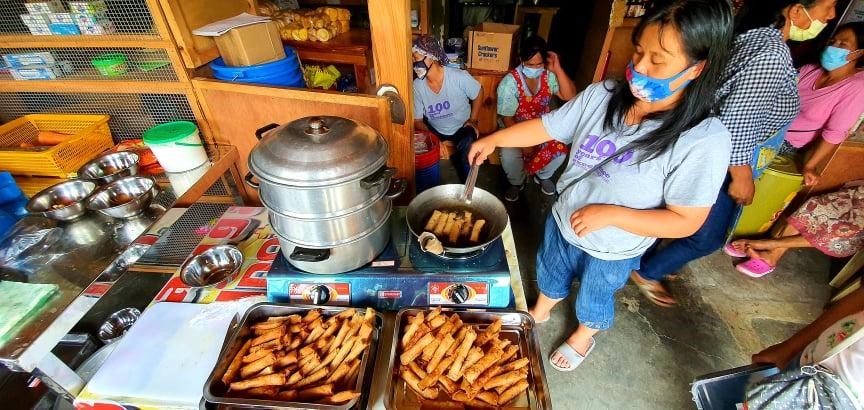 To address this issue, the DARPO opted to conduct the much-needed demonstration/training on meat processing using the marketable pigs of the CLAAP beneficiaries who availed of Swine Raising Project. To push through with the training, the participants brought potluck as their counterpart. DAR through CLAAP fund has provided the processing equipment and materials used during the activity, which later was turned-over to the cluster beneficiaries as support to their livelihood on meat processing.
Since then, the pigs of the cluster benificiaries that has not been marketed were processed and were sold to the households in their barangays. "Through these business scheme, income from the meat processing project of the CLAAP beneficiaries will be of big help during the COVID-19 crisis," stressed by PARPO Jane Toribio.
Pao Tumapang, CLAAP Project Development Officer II who happened to be a community trainer on meat processing, facilitated the hands-on training and coaching to the participants. He introduced four recipes of meat processing namely: Classic Longganisa, Homemade Special Embutido, Spring Rolls, and Hamburger Patties. Meanwhile, the DARPO also conducted monitoring on the chayote industry of the 84 CLAAP beneficiaries in the Municipality of Bauko. It could be recalled that the CLAAP farmers have been disposing their chayote produce to the LinkSFarM consolidator and have been earning income out of the marketing assistance by the Bauko Organic Producers Credit Cooperative (BOPCC) and Monamon Farmers Irrigators' Association (MONFIA). The chayote products were also procured in tons by LGU Mt. Province, Laguna, Bulacan, and Cavite, and have reached the tables of the households in need since these were used as relief goods during this Pandemic COVID 19.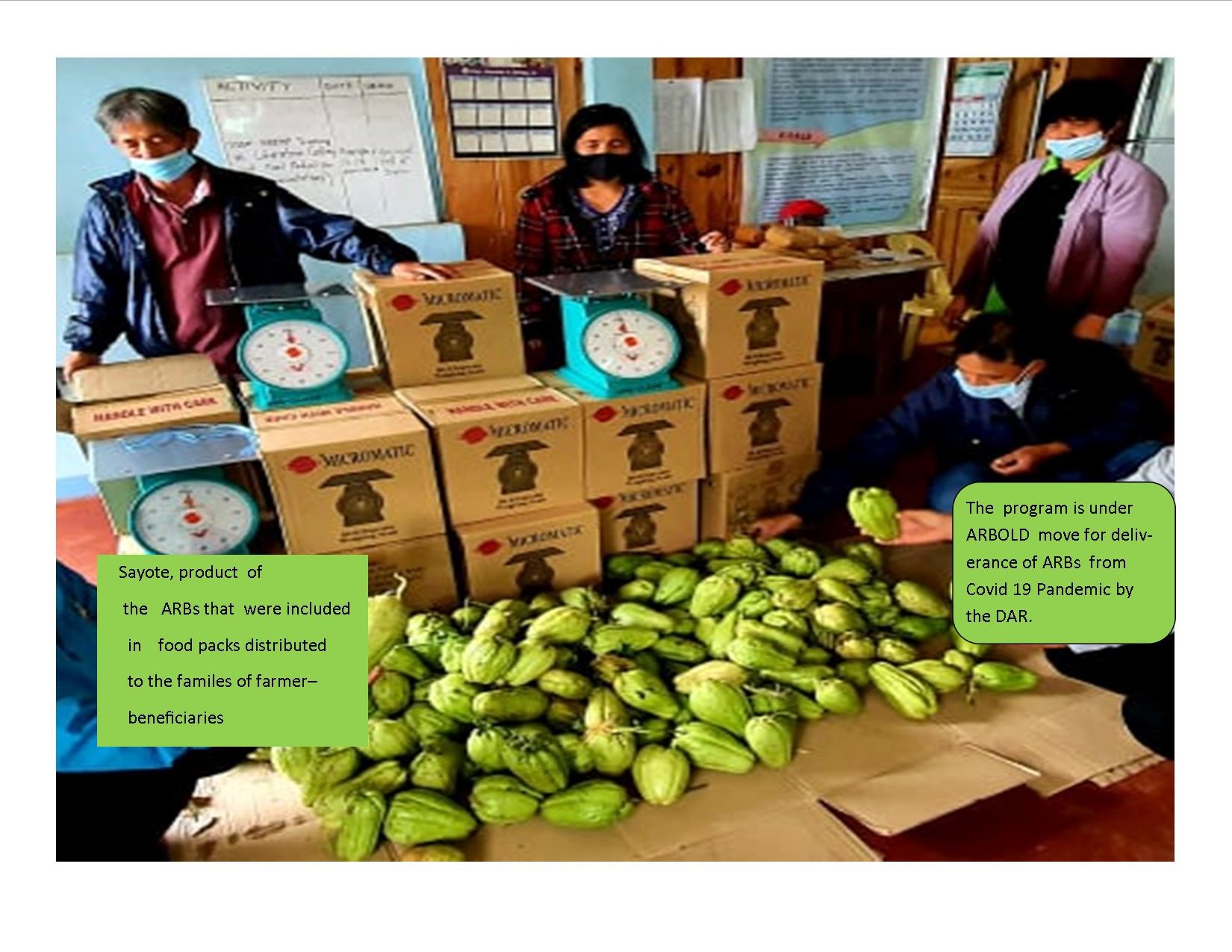 Worthy to note, the farmers donated most of their products to the Bureau of Jail Management & Penology (BJMP), and to their own Local Government of Bauko, who also distributed the chayote products to the families affected by the pandemic.
Interested CLAAP benificiaries who did not attend the training will soon be given same training. – Jane Toribio / Sonia Batnag