Agrarian reform organizations fight hunger and poverty amid Covid-19 pandemic, DAR conducts first virtual signing of marketing agreement with BJMP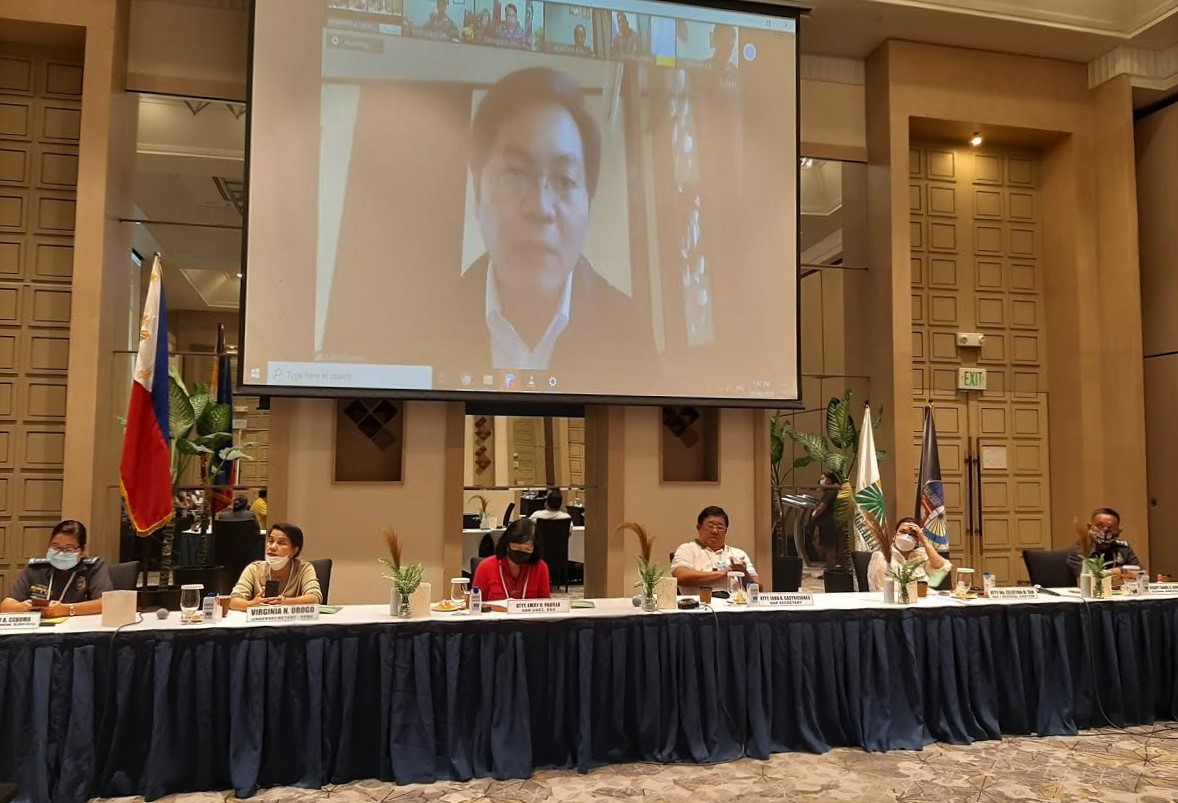 Clarkfield, Pampanga - The Department of Agrarian Reform (DAR) in Central Luzon conducted the first virtual signing of marketing agreement with the Bureau of Jail Management and Penology (BJMP) Region III, particularly for the provinces of Pampanga, Nueva Ecija, and Zambales to source out agricultural products from agrarian reform beneficiaries (ARBs) as regular food requirements for inmates in the region amid the Covid-19 pandemic, Friday, June 26.
The partnership is implemented under the government's Enhanced Partnership Against Hunger and Poverty Program (EPAHPP), where government institutions converge to support poor people in the countryside which also includes feeding programs for school and severely malnourished individuals and provision of community affordable meals for workers and laborers.
"This is the very first virtual signing of marketing agreement, where the DAR enables our ARBs to provide the BJMP with a steady supply of food items, such as rice, vegetables, root crops, and other farm produce, while the farmers gain regular markets for their farm yields," said DAR Support Service Office (SSO) Undersecretary Emily Padilla.
Aside from the BJMP and the DAR, other government institutions providing services in support of the administration's advocacy includes the Department of Social Welfare and Development (DSWD), Department of Agriculture (DA) and Department of Interior and Local Government (DILG).
The virtual signing of marketing agreement was led by DAR Secretary John R. Castriciones with other DAR officials signing in Clarkfield, Pampanga, the ARBOs of Nueva Ecija, Pampanga and Zambales located in the respective DAR provincial offices, BJMP Region III wardens in their provincial offices and Cabinet Secretary and EPAHPP Committee Chairman Karlo Alexei B. Nograles.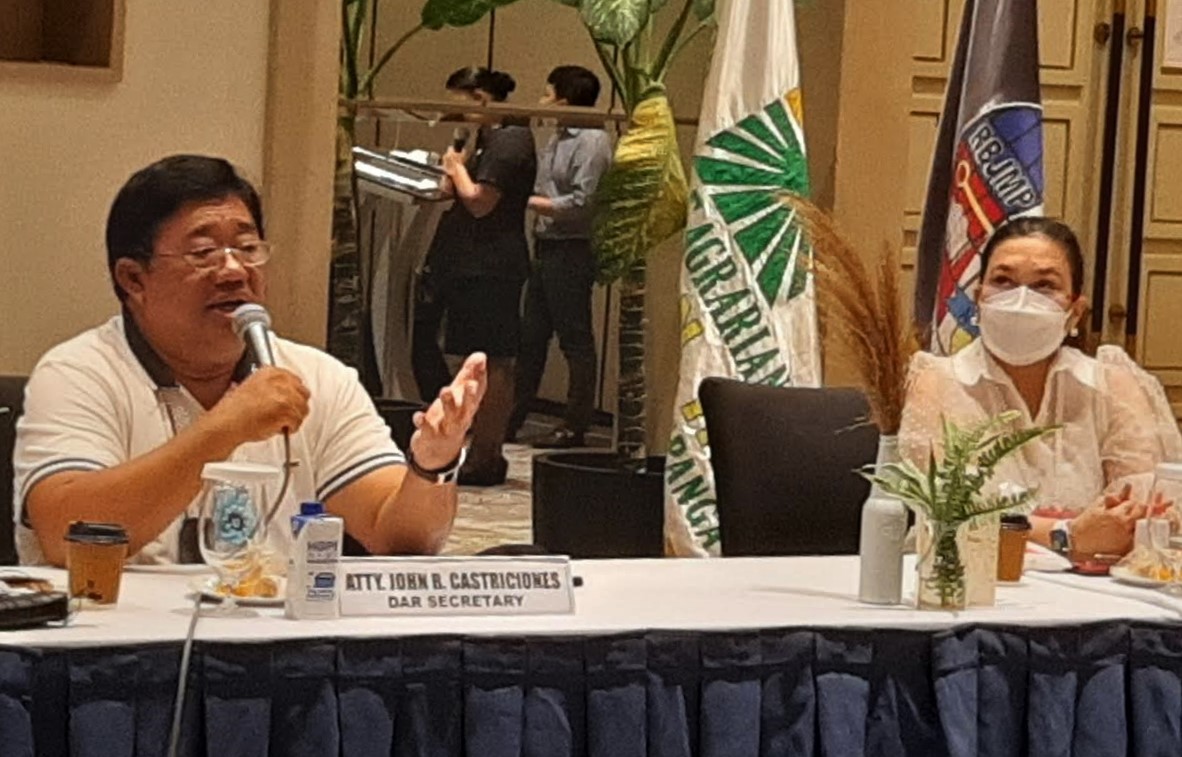 Castriciones lauded this partnership as, according to him, it would boost the economic lives of the ARBs in the three provinces.
"With the farmers having a steady market to directly supply their farm produce, there is no need for them to negotiate with middlemen, who usually dictates low prices for their commodities, thus, farmers will also earn more," Castriciones said.
The Secretary said that this program brings a message of hope to farmers all over the country as it shows that the current administration's concern is after their welfare.
Castriciones added that this project also ensures quality and affordable food for persons deprived with liberty, and that he believes that it would reach the far-flung areas of the country.
"EPAHPP is our government's initiative to eradicate hunger by 2030. But it is more than just hunger mitigation as our agrarian reform beneficiaries' organizations (ARBOs) will eventually become established channels for food supply, hence, they will play a vital role in ensuring food security in the country," Castriciones said.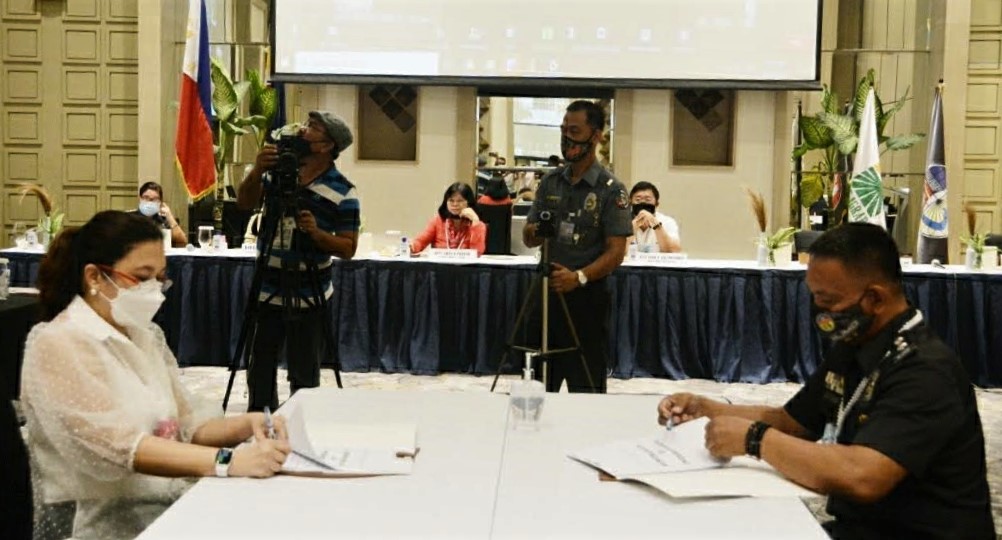 BJMP Superintendent and EPAHPP Focal Person Felly Cebuma, on the other hand said that aside from the quality and affordable food that they receive from the ARBOs, their agency also has saved a lot of money because the affordable prices of the commodities and those money they have saved could be used in their other programs.
During the virtual signing of agreement, EPAHPP Chairman Karlo Nograles said that this program plays a vital role during these trying times because it helps in sustaining food security in the country.
"This happens because of the hardworking people behind the program," Nograles said.
ARBO Chairperson Fredeliza Miranda of Sto. Tomas, San Luis, Pampanga, through video call, expressed her gratitude to the DAR for the opportunities that they receive.
"The DAR was there for us from the very start. They guided us, gave us seminars, training, and technologies to improve our farm yields. And now the DAR provides us with a market to supply our products," she said.
#AgrarianReformPH #SupportServicesDelivery